Couldn't believe my eyes!
A spectacular bird was spotted by a visitor this morning!
"I was watching the ospreys," she told us excitedly, "and suddenly saw this large, long legged pink bird wading at the side of the loch. I couldn't believe my eyes!"
Fortunately, she had her camera to hand and managed to catch this photo before it flew away.
A flamingo!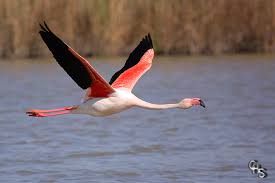 Whatever next?
Cherry
Preface
A spectacular bird was spotted by a visitor this morning! "I was watching the ospreys," she told us excitedly, "and suddenly saw this large, long legged pink bird wading at …