50 for the Future – Champion nature so effectively that we no longer need the Scottish Wildlife Trust

Our recent publication, 50 for the Future, lists 50 things that we believe should happen in Scotland over the next 50 years to benefit both people and wildlife. In the final article our Chief Executive Jonny Hughes argues that the Trust's goal should be to put itself out of business. 
Number 50: Champion nature so effectively that we no longer need the Scottish Wildlife Trust
As the Scottish Wildlife Trust enters its second century we have much to celebrate. In the past 50 plus years we have acquired 120 wildlife reserves, over 40,000 members and delivered many thousands of inspiring conservation projects across Scotland, including the protection, recovery and re-establishment of iconic species like the otter, the osprey, the red squirrel and the beaver.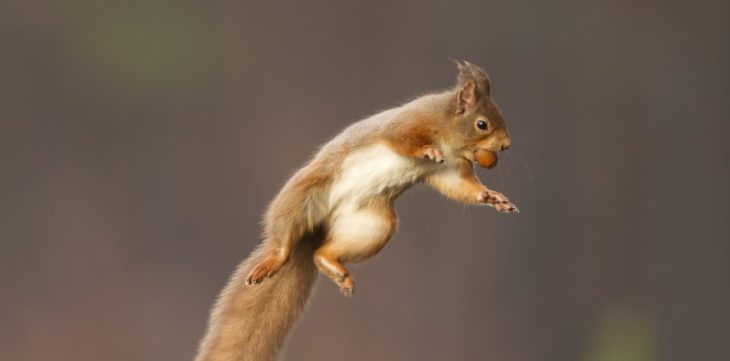 We have also actively made the case for, and shaped, the body of environmental policy and law which is so critical to protecting our wildlife, our land, freshwater and seas. We have pioneered new ways of protecting and restoring our environment, campaigning successfully for an 'ecosystem approach' and, more recently, the use of natural capital valuations to ensure that nature's value is made visible, and accounted for, in economic and social policy decisions.
But 50 for the Future was never about looking back and congratulating ourselves on past glories. As a Trust we know our work has barely begun. Our vision is a long way from being realised. We know we need to keep a clear and steady eye on the future. In the next 50 years will we need to draw on our passion, our creativity, our experience and our knowledge to help make nature resurgent across Scotland's land and seas.
It is not enough for nature to be precariously hanging on in a few protected areas or wildlife-friendly farms – nature can and should be everywhere, to the benefit of us all.
A plan for making nature resurgent
Our new five year plan will be published later this month. It will be a plan that echoes the ambitious ideas captured in the 50 articles written as part of our 50 for the Future initiative by Trust staff and volunteers, and expert guest contributors. It is a plan for making nature resurgent again.
We will achieve this through relentlessly focusing on improving the health of our ecosystems, connecting habitats within those ecosystems through a National Ecological Network, protecting and managing special places for wildlife, and through targeted action for flagship species.
We will also continue our work on highlighting the true value of a healthy natural environment to our economy and our society. It's high time we moved away from a naive 'environment versus economy' narrative. We know that healthy stocks of natural capital provide us with potentially boundless flows of goods and services and yet too often we make the mistake of living off of the nature's stocks themselves rather than nature's dividends.
We need only to look at the history of soil degradation or the collapse of fisheries to see how intimately ecosystem health is linked with economic health and the prosperity of our communities.
The four goals in our new five year plan are:
Healthy ecosystems,
Protected places,
Thriving species
A Scotland that values and cares for nature
To achieve this we will work closely with our partners in other environmental charities, with government and its agencies, with the business community and with other landowners and land managers. We are good at this. Collaboration comes naturally to us. As a mission-led organisation we are interested first and foremost in good outcomes for nature, not for the Scottish Wildlife Trust per se.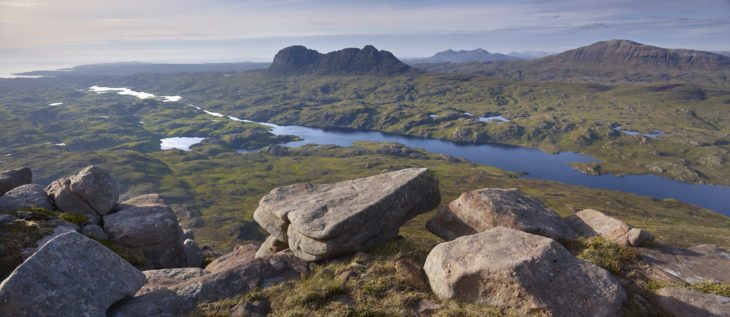 So, expect more innovative partnership projects between now and 2022, building on our Living Landscape programmes in Coigach-Assynt, Cumbernauld and Edinburgh. We also like to see the Isle of Eigg as our fourth Living Landscape programme – it really is a 'Living Island' – and are proud of the role we have played in helping the community buy-out and the 20 years of successful partnership since.
We'll also build on our success in rescuing red squirrels from the brink, and beavers from beyond the brink.
We'll build on our success in working with a huge diversity of people through our urban conservation work, through our education programmes and children's Wildlife Watch groups, our local groups and dedicated planning volunteers.
And we'll build on our success in making our wildlife reserves not just thriving hotspots for wildlife, but hubs for local people to access nature, enjoy nature and get involved in helping nature.
Our vision for land stewardship in Scotland
So we look to the future with a positive mind-set, seeking to demonstrate that nature-based solutions are a remedy for many of the challenges we face in the 21st Century, be they adaptation and mitigation of climate change impacts, better health and well-being outcomes for Scotland's people, or vibrant rural communities.
But we have to be honest and say we also look to the immediate future with some trepidation. The fall-out from Brexit, whilst hard to predict, is likely to be profound. We very much welcome verbal reassurances from the Scottish Government that the acquis of EU environmental law will continue to apply in Scotland.
After all, cooperation and harmonisation of environment policy between close European neighbours is just plain common sense. Emissions to the atmosphere, migratory birds and our fluid marine ecosystems know no national boundaries.
It now looks very likely we will be leaving the Common Agricultural Policy before 2020. This will bring both threats and opportunities. There seems little doubt the current hundreds of millions spend a year on farming, rural support and environment will come under pressure in the coming years. Scotland has many pressing challenges around addressing inequality and poverty, health and education.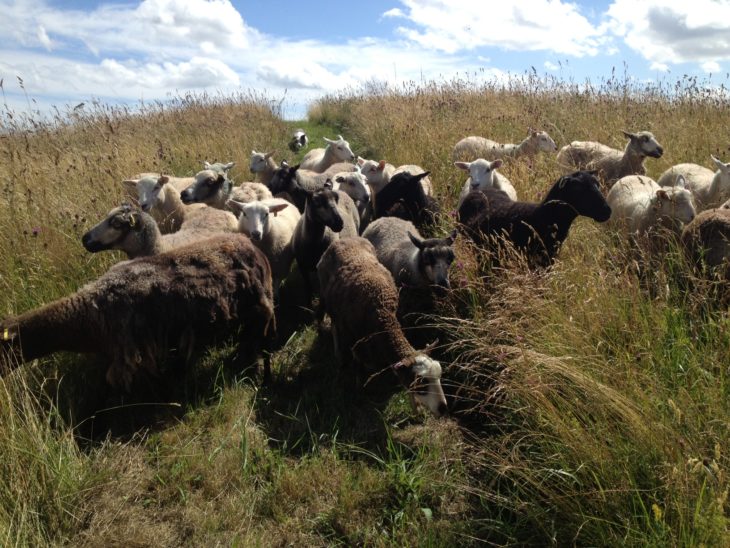 The case for continued public investment in farming and land management will therefore need to be articulated very clearly in the years leading up to 2020. In March 2017, the Trust published a blueprint for an alternative Common Agricultural Policy for Scotland we called a Land Stewardship Policy.
We used the term stewardship very carefully and purposefully. We settled upon it in the end because it captures the use of land for both commodity production – food and timber principally – and also the use of land for the production of non-market benefits – sometimes called ecosystem services.
These non-market benefits whilst sometimes difficult to monetise have real value, real worth to the people of Scotland. They include services such as carbon capture and storage, flood protection, improved water quality, improved soil health and productivity, improved air quality, increased resilience to future climate impacts and, last but certainly not least, that resurgent nature I have already mentioned.
What we propose in the Land Stewardship Policy is actually very simple. First that public money should buy public benefits. Second, we should focus on investing in quality. A healthy environment is a prerequisite to the production of quality food and drink – and quality is a niche Scotland must occupy if we are to compete in an increasingly competitive global market.
Quality is the key to a triple win of:
healthy ecosystems
producing high value agricultural and forest products
supporting vibrant, empowered rural communities.
This is our vision for land stewardship in Scotland.
Right now, organisations like the Scottish Wildlife Trust are needed more than ever. And so is collaboration across all parts of Scottish society. But if, together, we can achieve what we've set out in our blueprint for land stewardship – and the small matter of delivering on the other 50 things in our 50 for the Future publication – we will have achieved number 50, namely to have 'championed nature so effectively that we no longer need the Scottish Wildlife Trust.
It perhaps sounds irresponsible for the Chief Executive of the Trust to be aiming to put the organisation out of business in a few decades' time. Yet surely this must be our goal – the realisation of a future where nature and humanity are not in constant conflict, but are all the better for prospering together.
Let us know your thoughts by emailing thefuture@scottishwildlifetrust.org.uk or Tweet @ScotWildlife using #50fortheFuture.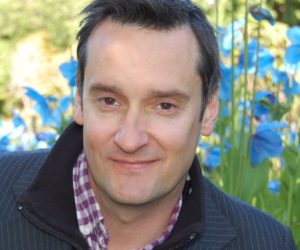 Jonny Hughes is the Chief Executive of the Scottish Wildlife Trust. 
Help protect Scotland's wildlife
Our work to save Scotland's wildlife is made possible thanks to the generosity of our members and supporters.
Join today from just £3 a month to help protect the species you love.
---
Preface
Our recent publication, 50 for the Future, lists 50 things that we believe should happen in Scotland over the next 50 years to benefit both people and wildlife. In the …