Volunteer in the Clyde and Avon Valley in 2017
From restoring local woodlands and historic graveyards, to learning how to turn your smartphone into a media-making machine, there are there's plenty of volunteering opportunities in 2017 available through the Clyde and Avon Valley Landscape Partnership (CAVLP) for you to get stuck into.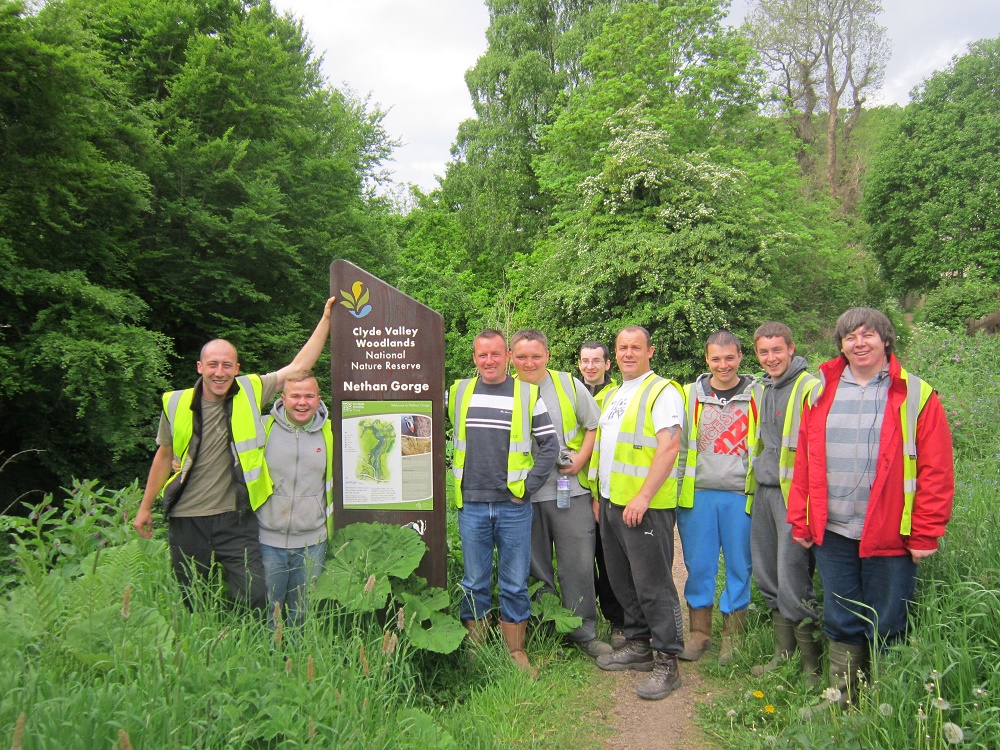 Whatever your New Year resolution, volunteering opportunities are available to those wanting to learn a new skill, keep fit or to meet new people. Opportunities are FREE, available for all ages and abilities and can be flexible to suit your time commitments. 
Clydesdale Community Initiatives (CCI) offer environmental training and volunteering. Join them to repair paths, plant trees and flowers, build fences and more. Regular volunteering days will take place at Jock's Burn, Lesmahagow allotments, Stonehouse Park and Castlebank Park, whilst other volunteering sessions take place at Falls of Clyde and Dalzell Estate. Help conserve the wonderful local natural environment and learn new skills, get out into the fresh air and meet new friends whilst doing so. Take a look at the online calendar to see what's coming up and for booking information at www.clydeandavonvalley.org/events.
With a fascinating array of historic stones from medieval to early twentieth century, local historic graveyards are a window to the people of the past. Help record and preserve these amazing sites by taking part in workshops in 2017. The first of the workshops takes place at Dalzell Kirkyard on 19 and 20 January, 10am – 3pm, where volunteers will work with a professional stone conservator to survey and match up the buried and damaged stones. A second will take place in February, involving Reflectance Transformation Imaging (RTI) photography and training, which can reveal hidden detail and writing on carved stones. Keep up to date with workshops as they're announced through the year at www.clydeandavonvalley.org/join-in and get in touch at info@clydeandavonvalley.com / 01555 663 430 to find out more.
Help celebrate the Local Landscape Heroes who helped shape the landscape we know today, by volunteering with CAVLP Heritage. Get in touch with pmurtagh@yorkat.co.uk to join the team exploring local archives at Hamilton Town House Library. Sessions will take place on Thursdays from 19 January until the start of March. There will be an opportunity to join CAVLP Heritage on an archaeological dig during the summer too. Find out more at www.clydeandavonvalley.org or get in touch with Paul or Karen to find out more at pmurtagh@yorkat.co.uk / 01555 661 555.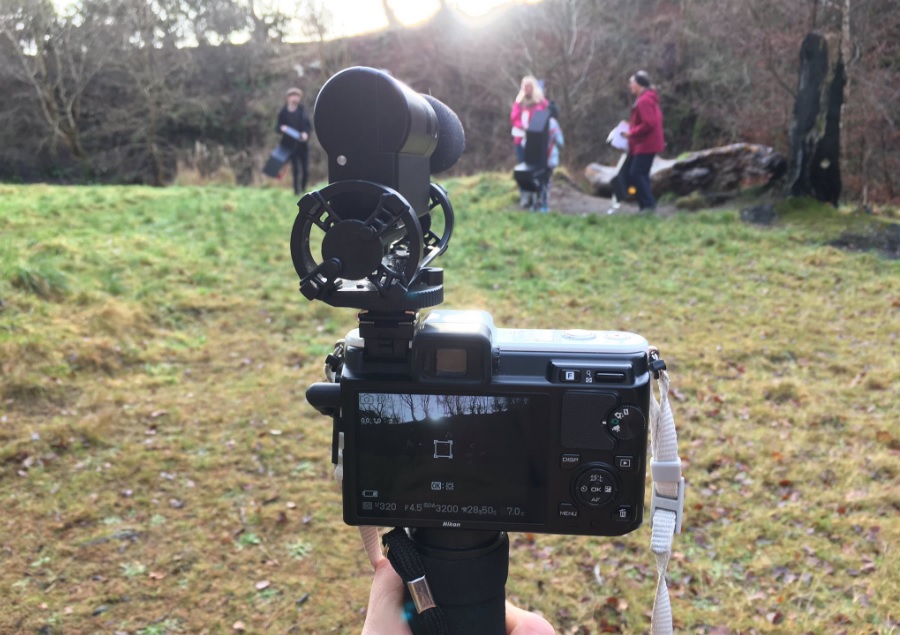 Find out how to use your smartphone to take photos, make films, do interviews, create soundbites and podcasts with the Make Your Way Citizen Journalism team. Document the local environment, walks and weird and wacky events from Japanese mud dumpling making to periscope walks. Sessions will be announced in January at www.clydeandavonvalley.org/join-in. Find out more at www.clydeandavonvalley.org/make-your-way or contact the team at myw@icecreamarchitecture.com / 07713 585 584.
The Mauldslie Woods volunteers meet on the first Thursday of every month at 10:15am to help out with a long term programme of birch thinning and removal of non-native conifers which regenerated following a clearance some years ago. Join the Clydesdale Community Initiatives and South Lanarkshire Countryside Rangers team in this wonderful part of the Clyde Valley National Nature Reserve by contacting colleen@cciweb.org.uk or call 01555 664 211.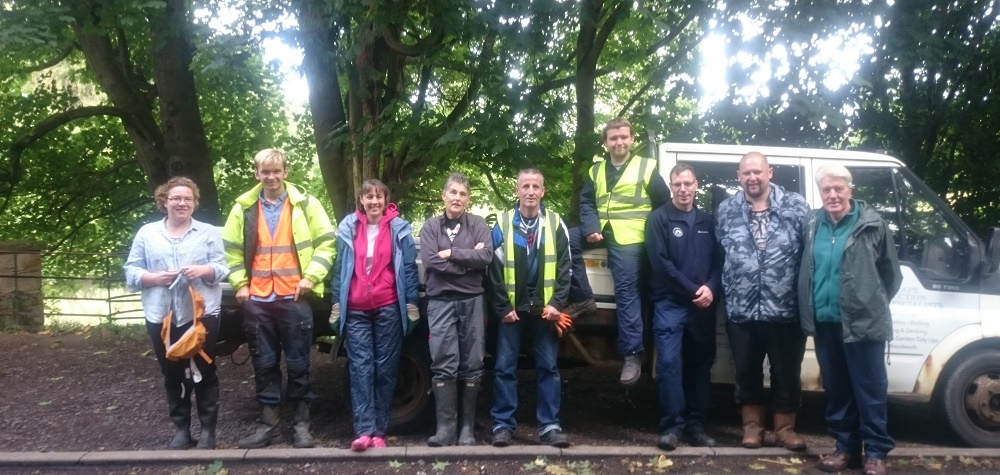 Heritage Lottery Fund supported CAVLP is funded until 2018 to deliver a range of over 70 projects which celebrate the unique and diverse natural and cultural landscape of the Clyde and Avon valleys.
Donna Marshall, CAVLP Programme Manager says, "It can be hard to find time to volunteer – everyone leads such busy lives. However, the benefits of volunteering can be enormous – personally and within communities. Taking the opportunity to put your skills to use, or even learning new ones can reduce stress, gain confidence, help you find friends, help celebrate your local community and even advance your career."
Further historical and environmental volunteering opportunities are available through Voluntary Action South Lanarkshire, www.vaslan.org.uk, and Voluntary Action North Lanarkshire, www.voluntaryactionnorthlanarkshire.org.
"We've had great feedback from volunteers who are already volunteering with CAVLP projects," says Kirsten Robb, CAVLP Development Officer. "An evaluation of last years' CCI projects showed that volunteers felt that their confidence, fitness and satisfaction grew greatly from learning a new skill."
What are you waiting for? Nail those new years' resolutions and make a big difference to your local community whilst you're at it.
Get in touch at info@clydeandavonvalley.com / 01555 663 430 / www.clydeandavonvalley.org/our-people/volunteer.
Help protect Scotland's wildlife
Our work to save Scotland's wildlife is made possible thanks to the generosity of our members and supporters.
Join today from just £3 a month to help protect the species you love.
---
Preface
From restoring local woodlands and historic graveyards, to learning how to turn your smartphone into a media-making machine, there are there's plenty of volunteering opportunities in 2017 available through the …