Update on FR3: 15th December 2016
Our young satellite tagged osprey from 2015, FR3, has been settled back into his "home territory" near Bulok in the Gambia for over two months now, having ventured eastwards towards Kassagne and the Bintang Bolon for a period from late July to October.
From the latest satellite data you can see that FR3's movements are largely restricted to a core area of mangrove swamp to the north of Bulok.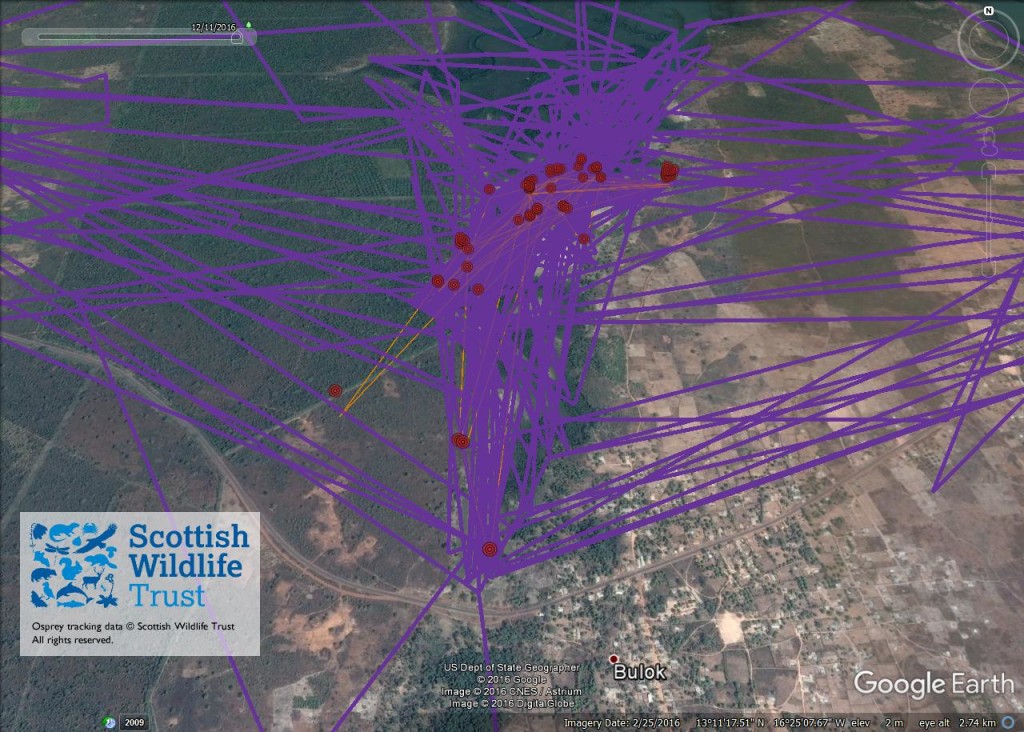 This has allowed winter human visitors to the Gambia to find and observe FR3 relatively easily, allowing for the challenges presented by the terrain and landscape in this area.
Most recently, our friend Chris Wood who volunteers on the Rutland Osprey Project, caught up with FR3 and provided the following brief account. It sounds as though FR3 has some unwanted company at the moment!
"…Great views of FR3 today albeit we were going to get closer after he caught a fish and took it to one of his favourite perches, but an intruding Osprey that he chased off about 10 mins earlier returned and after a lot of shouting and alarm calling he took off to chase it again."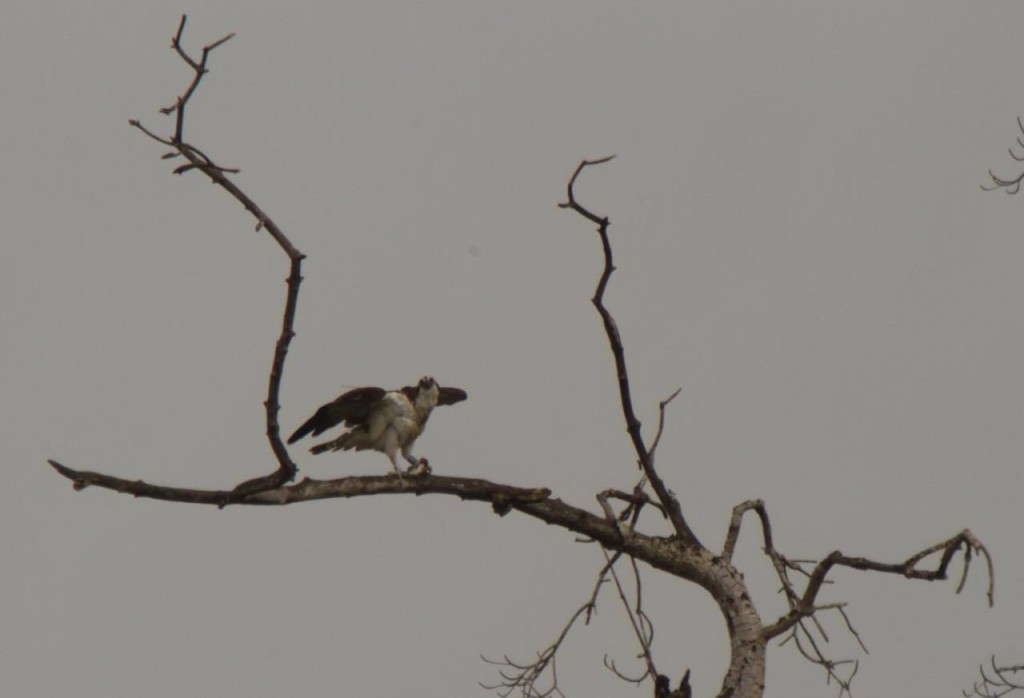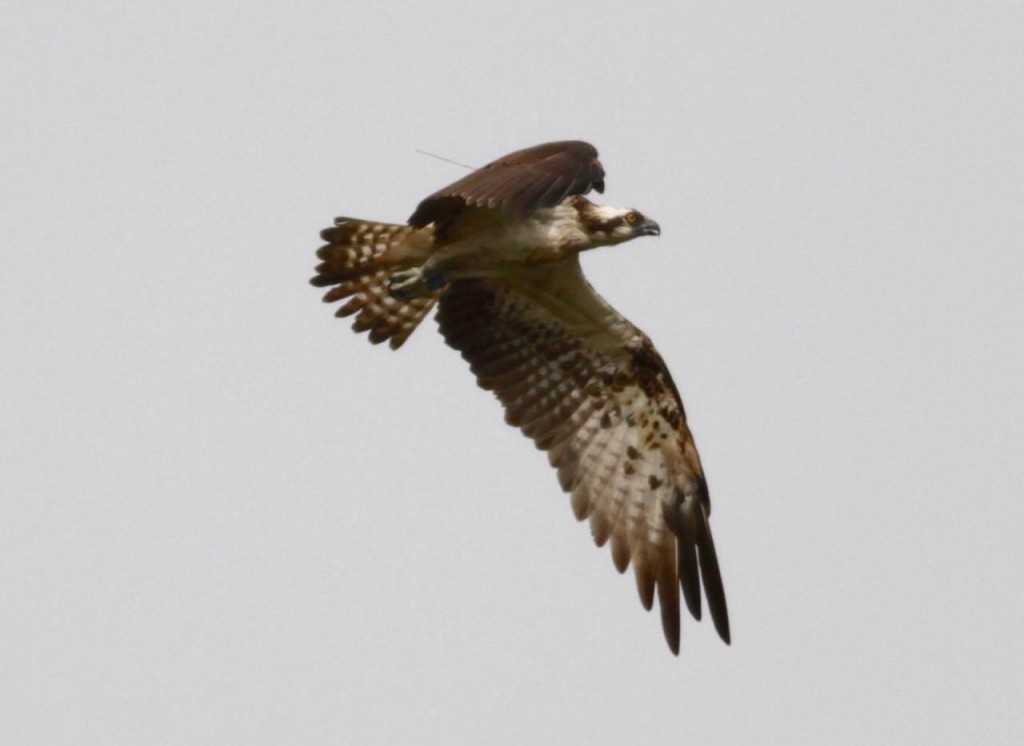 If you're wondering why there has been no mention of this year's chicks, KP0, KP1 and KP2, that's because they weren't satellite tagged so we have no way of knowing how they are getting on. We hope of course that they are faring well and their darvic colour leg rings should allow them to be identified if they are sighted anywhere in the years to come.
We'll bring you more news of FR3 as and when there are any developments.
Help protect Scotland's wildlife
Our work to save Scotland's wildlife is made possible thanks to the generosity of our members and supporters.
Join today from just £3 a month to help protect the species you love.
---
Preface
Our young satellite tagged osprey from 2015, FR3, has been settled back into his "home territory" near Bulok in the Gambia for over two months now, having ventured eastwards towards …