Falls of Clyde Recent Bird Sightings for December 2016
Last week, for the first time since my accident, I managed to get out onto the reserve for a walk. I was eager to see all the work that our practical volunteers had been doing in my absence and along with assessing the site for any future work, I also wanted to do a bit of bird watching and I wasn't disappointed.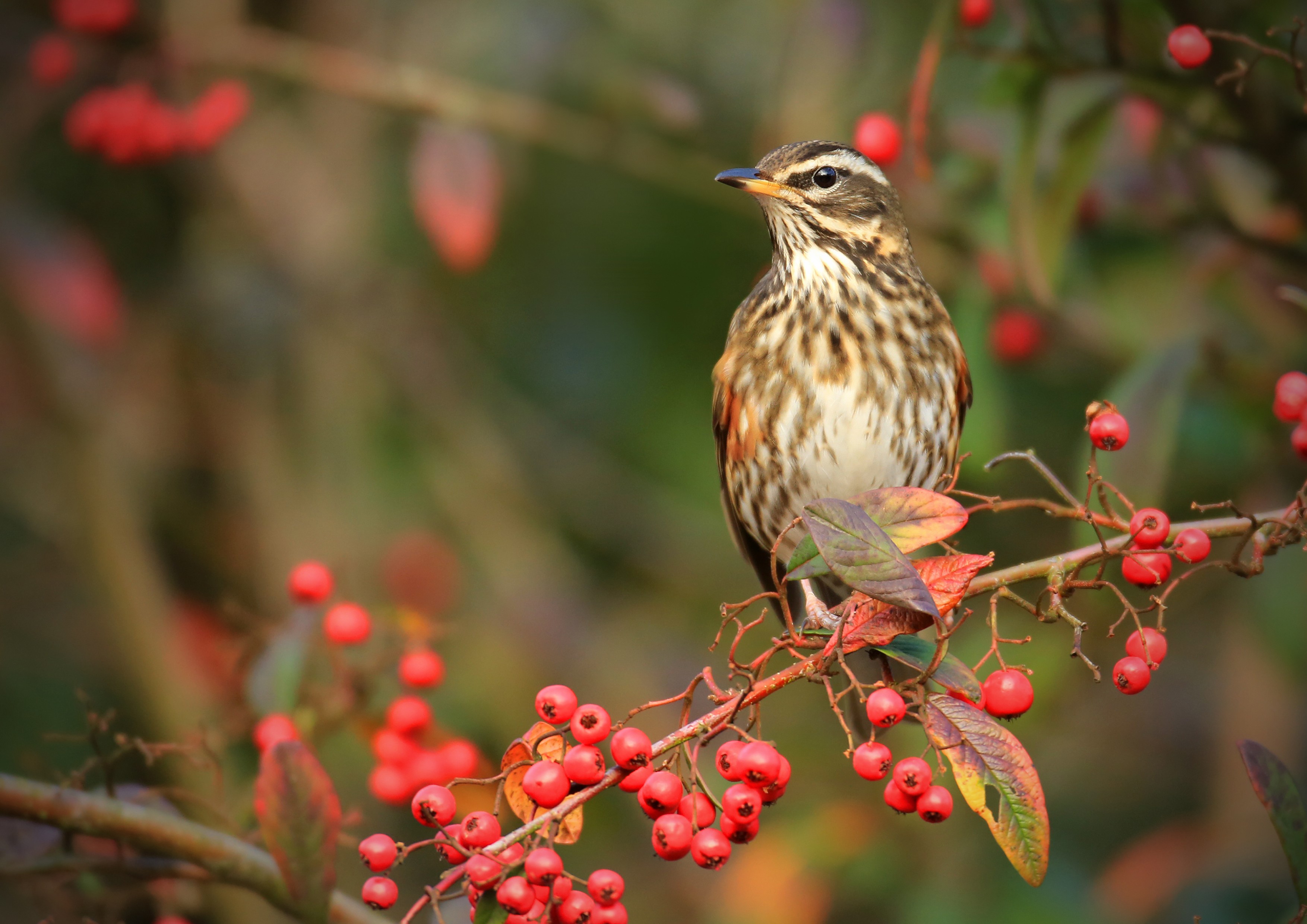 Walking along the boardwalk I heard a Kingfisher flying off up river. As I climbed the steps to Corra Linn viewpoint I was surrounded by a mixed flock of birds including Goldcrest, Long-tailed Tits, Coal Tits, Great Tits and Blue Tits. There were also Treecreepers on the trees, Wrens and Blackbirds darting in the undergrowth, and Carrion Crows and Wood Pigeons flying overhead. Later on as I approached Bonnington Weir I could hear and then see a large flock of Chaffinches feeding in the trees above me.
As I continued my walk across the meadow to the road things started to get a bit more interesting. A large flock of birds were in the oak tree in the field next door, as I approached they all flitted across to the next tree (they were a bit skittish). I had my binoculars but I was struggling to make them out. I knew they were either Fieldfares or Redwings but I'm never very good at identifying them unless I get a really clear view. Luckily with a bit of patience I managed to get a cracking sighting of them sitting atop some silver birch. The sky brightened up and I could then quite clearly see the red under their wings and their pale eye stripes. There was then no doubt in my mind that this flock of birds were in fact Redwings.
Finally as I walked back along the blue route I heard the rather loud and distinctive call of a flock of Crossbills but I will tell you more about them next week.
Other birds that I've been regularly seeing include Buzzard, Robin, Dipper, Goosander, Cormorant, Jay, Magpie and Heron. I'm not the best birder so there are probably lots more birds out there that I've missed. Let me know if you've seen anything else!
Laura Preston – Falls of Clyde Ranger, Scottish Wildlife Trust
Help support our vital work and join us today!
Help protect Scotland's wildlife
Our work to save Scotland's wildlife is made possible thanks to the generosity of our members and supporters.
Join today from just £3 a month to help protect the species you love.
---
Preface
Last week, for the first time since my accident, I managed to get out onto the reserve for a walk. I was eager to see all the work that our …