Everything you needed to know about eclipse plumage!
After writing about Gadwall and Mallard last week I wanted to tell you about something called eclipse plumage. In spring ducks require their colourful plumage to attract a mate during the breeding season. After the breeding season the male begins to moult, replacing the old worn out feathers with new ones. Ducks are peculiar in that they will moult all their flight feathers at once, and so for a month are unable to fly and are very vulnerable to predators.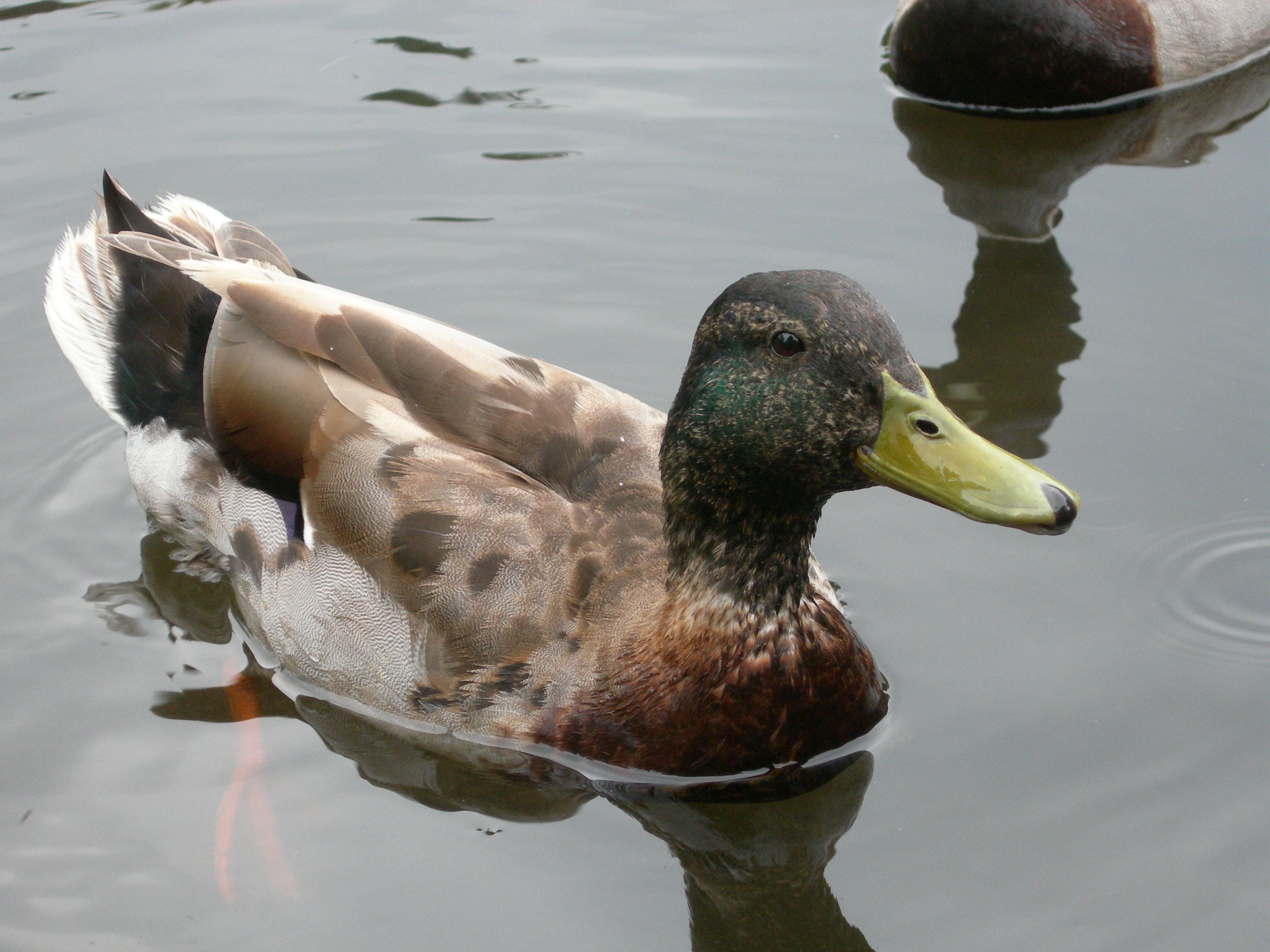 Now here comes the clever bit. The males will start their moult with all their bright body feathers. These are replaced by duller brown ones, much like the females. This eclipse plumage will then be worn for a few weeks or months depending on the species of duck, before another second moult occurs when the male will once again grow back his full colours. This moult is less 'severe' than the first and the males are still able to fly.
During the summer months it often seems like the males have all disappeared. In fact they are just camouflaging themselves and upon closer examination you will see them amongst the females where they have always been. Interestingly, the females will only need to moult once and will do this after all her young have successfully fledged and are fending for themselves. With Mallard, the difference between the male and female when the male is in eclipse plumage is that he has a uniform yellow bill (compared to her orange bill with black markings) and a breast tinged rufous and less well marked.
It would be easy to mistake a male in eclipse plumage for a juvenile if you didn't know about eclipse plumage. I hope in future you will look at Mallard and other ducks more closely during the summer months to try and distinguish between eclipse males and juvenile birds!
Laura Preston – Falls of Clyde Ranger, Scottish Wildlife Trust
Help support our vital work and join us today!
 
Help protect Scotland's wildlife
Our work to save Scotland's wildlife is made possible thanks to the generosity of our members and supporters.
Join today from just £3 a month to help protect the species you love.
---
Preface
After writing about Gadwall and Mallard last week I wanted to tell you about something called eclipse plumage. In spring ducks require their colourful plumage to attract a mate during …