What's in a name? A quick look at Latin names
It's amazing how quickly the seasons change, especially when you've been immobilised for most of October. I apologise for my absence but I fell off my mountain bike on the 2nd October and only made it back to work last week. A big thanks goes to the Mountain Rescue and Ambulance Service at Glentress. For anyone who remembers an article I wrote at the beginning of the year about Shinrin-Yoku or Forest Bathing. Well, now I am in the perfect position to do this! All I can do is slowly hobble about the place so it has allowed me to really take in all the sights and smells of the forest. The autumn colours at the Falls of Clyde look truly spectacular at the moment. We've been fortunate enough to have lots of photos shared with us, so if you were unable to visit I would urge you to have a look at our Twitter @TheFallsOfClyde.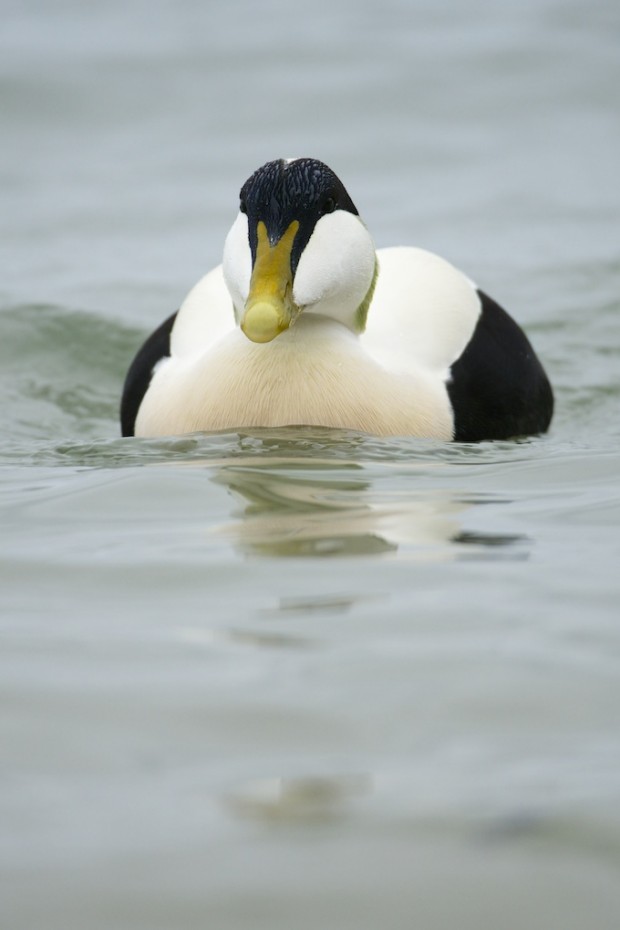 My inability to get out much has also given me time to catch up on some reading. I've recently started a book by John Wright called 'The Naming of the Shrew – A Curious History of Latin Names'. Every species has a Latin (or scientific) name and a common name. The Latin name is universal and the common name can vary upon where you live. I'm always intrigued to know the translation of the Latin name. One example is Somateria mollissima. 'Soma' means body, 'erion' is wool, 'mollis' is soft and 'issima' means very. So we have 'thing with very soft body wool'. It wouldn't surprise you then to find that this is the common eider. A duck whose feathers we use in eiderdown pillows and duvets! You won't find common eider at the Falls of Clyde as they are found along coastlines, but now is the perfect time of year to go and look for them.
Laura Preston – Falls of Clyde Ranger, Scottish Wildlife Trust
Help support our vital work and join us today!
Help protect Scotland's wildlife
Our work to save Scotland's wildlife is made possible thanks to the generosity of our members and supporters.
Join today from just £3 a month to help protect the species you love.
---
Preface
It's amazing how quickly the seasons change, especially when you've been immobilised for most of October. I apologise for my absence but I fell off my mountain bike on the …