Local Landscape Heroes sought in the Clyde and Avon Valley
From farmers to millers and poets to painters, a new volunteering project, Local Landscape Heroes, will celebrate the people that have shaped the Clyde and Avon Valley.
Volunteers are being sought to identify local landscape heroes from Hamilton to Strathaven, New Lanark and all places in between, no matter how famous, infamous or obscure, living or dead. This will be done by a variety of means, including uncovering secrets from old diaries, digging out photos unseen for decades and re-photographing scenes today and identify pieces of art created by those inspired by the Clyde and Avon Valley.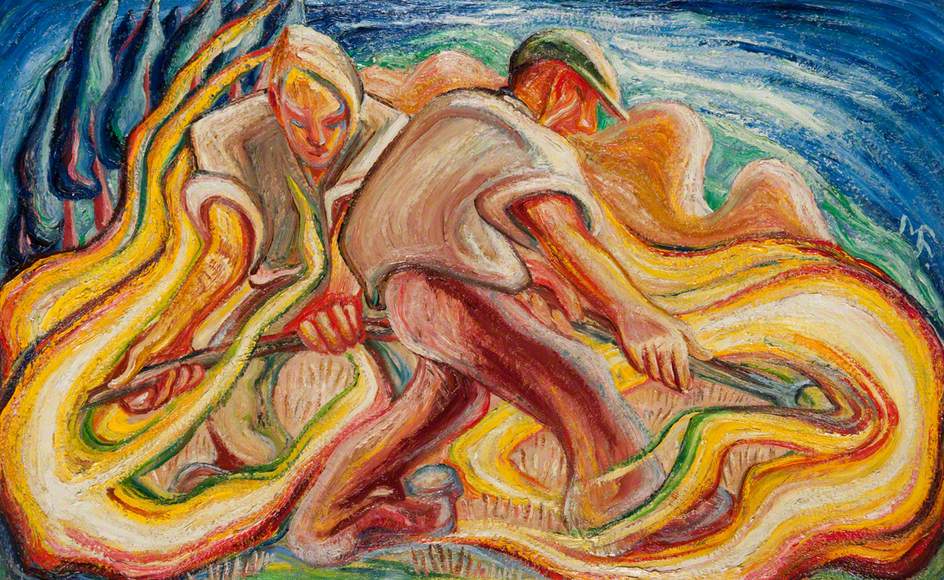 Drop-in sessions will take place in Hamilton Town House Archives every Thursday, 11am – 7pm, starting Thursday 1 December. Volunteers are encouraged come along and pursue their own interests and ideas about Local Landscape Heroes, from family connections to historic weavers from Stonehouse, farmers, Estate owners and ordinary working men and women. All research will feed into a final trail highlighting sites of interest around the Clyde and Avon Valley and an artworks gazetteer.
Local Landscape Heroes will be led by CAVLP Heritage and is delivered by Northlight Heritage with support from Heritage Lottery Fund supported Clyde and Avon Valley Landscape Partnership (CAVLP) and Historic Environment Scotland.
"The Local Landscape Heroes project will help widen and enhance intellectual and physical access to the Clyde and Avon Valley by helping communities explore and interpret its historic environment and cultural heritage," says CAVLP Heritage Project Officer Dr Paul Murtagh.
He continues: "The project will focus on supporting a wider audience, such as volunteers, school students or those with barriers to work, to participate in research to help identify and understand Local Landscape Heroes: the people who historically changed and maintained the character of the historic environment and landscape,  those who changed the ways in which landscape was represented and understood, and those who have made a significant difference in conserving and enhancing the historic environment and landscape as it is today."
Donna Marshall, Clyde and Avon Valley Landscape Partnership Manager adds, "Such a huge number of people have contributed in so many different ways to the cultural and physical landscape of the Clyde Valley.  The people and the plants they have grown, the animals they have cared for, the structures and designed landscapes they have built and the artists and the way they have responded have all helped shape the Clyde Valley as we know it.  This project will allow us to discover and celebrate the people who have helped form this beautiful landscape enjoyed by so many today."
Drop-in sessions take place in the Hamilton Town House Archives every Thursday, 11am – 7pm between December and March 2017. Please get in touch with CAVLP Heritage on the details below to book your place, or discuss how you can volunteer for the project if you're unable to attend the sessions.
The CAVLP Heritage team encourages anyone who is interested in the project to contact them at cavlp.heritage@gmail.com / 01555 663 430, follow them on Facebook at CAVLP Heritage or on Twitter @CAVLPHeritage. Keep up to date with project announcements at
For further information, please contact:
Paul Murtagh, Clyde and Avon Valley Landscape Partnership Project Officer, Northlight Heritage, pmurtagh@yorkat.co.uk  Office 01555 661 555
Help protect Scotland's wildlife
Our work to save Scotland's wildlife is made possible thanks to the generosity of our members and supporters.
Join today from just £3 a month to help protect the species you love.
---
Preface
From farmers to millers and poets to painters, a new volunteering project, Local Landscape Heroes, will celebrate the people that have shaped the Clyde and Avon Valley. Volunteers are being …