Beavers at Loch of the Lowes
Loch of the Lowes has been home to charismatic species including ospreys and red squirrels for decades. Recently a more unusual species took up residence at the reserve when two beavers, part of the wider Tayside population, moved in.
The first unmistakable clues were found here in 2012. The felled trees and nibbled branches were clear evidence left behind by only one species. Further investigation soon led to the discovery of a breeding pair of beavers who quickly settled down in the ideal habitat provided by the reserve.
And for the past three years I've had the pleasure of watching these amazing creatures raise multiple young and interact with some of our other species, and witness first-hand the number of benefits they can bring.
I can clearly remember the very first time I set eyes on a beaver at Lowes. I had only been working at the reserve for a few weeks when I caught my first glimpse of a pine marten and thought nothing could ever beat it. But seeing my first beaver was something else, a magical and surreal experience and I'll never get bored or tired of watching these incredible mammals. We're very lucky at Loch of the Lowes to have two wildlife hides situated right on the water's edge, providing the perfect place to watch beavers in their natural environment without disturbing them.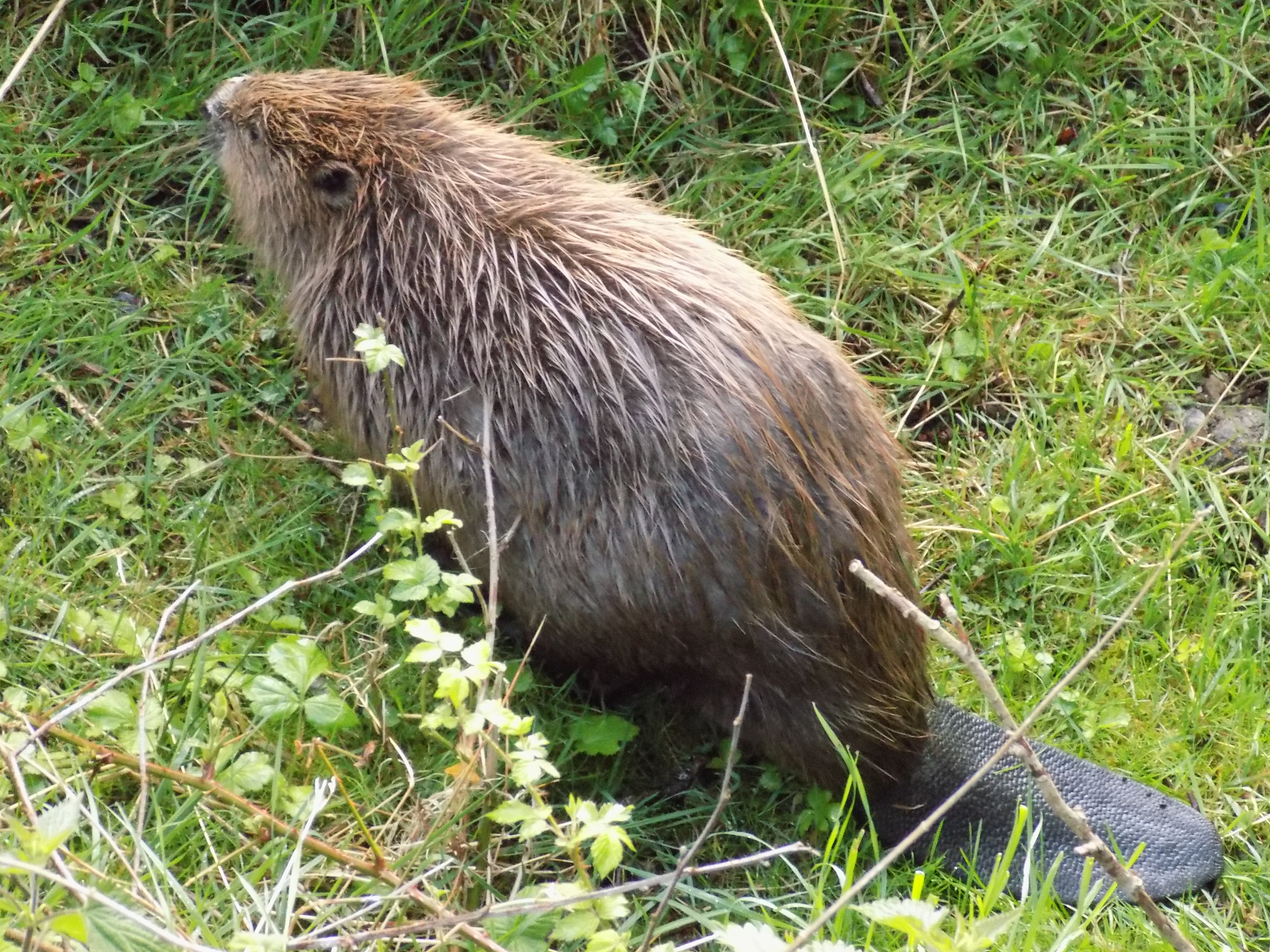 Every spring and summer, a great number of people come to our reserve to watch ospreys close up and they are never disappointed. This year in particular evening visitors were often treated to a very unexpected and thrilling surprise. The woodland surrounding the loch is a great feeding ground and the beavers can often be seen swimming gracefully across the loch, sometimes just a few feet from the hide. Or if you are really lucky, you might witness the beautiful sight of a beaver drifting on its back, munching contentedly on a water lily.
Even for people who have been wildlife watching for years, there is something very unique and incredibly captivating about these creatures. It's a real honour to be able to share such special moments with visitors and watch their reaction as they see these beavers back where they belong.
With their scaly tail, webbed feet and unique feeding methods, at first everything about beavers seems unusual. But these are native mammals that were once widespread across the UK until they suffered the same fate as many other species; over-exploitation and persecution. Now, several hundred years later they are back. In some areas the habitat will feel as if time has stood still, in others it has changed beyond recognition. But one thing that hasn't changed is the many important roles beavers play in their surroundings and the number of benefits they provide to other wildlife, their environment and to us.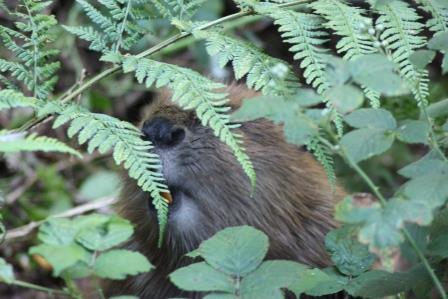 As a keystone species, their impacts improve the habitat for many others by restoring vital wetland areas that provide a home for many insects, fish and birds. At Loch of the Lowes we've seen for ourselves what positive influences they can have on woodlands. They help bring new life to older woodlands by felling trees that naturally coppice and regenerate, with this fresh growth providing food for others. There is no doubt that in certain areas beaver populations will need to be managed, but in the right places the positive effects they have on their environment is undeniable.
The Scottish Wildlife Trust has welcomed the milestone decision to allow beavers to stay in Scotland and for further information please follow this link to the latest blog from our Chief Executive Jonny Hughes.
I am really looking forward to welcoming more visitors to the reserve next year to witness for themselves what wonderful animals beavers are and to see why these creatures deserve their place back in Scotland.
Charlotte,
Perthshire Ranger.
Help protect Scotland's wildlife
Our work to save Scotland's wildlife is made possible thanks to the generosity of our members and supporters.
Join today from just £3 a month to help protect the species you love.
---
Preface
Loch of the Lowes has been home to charismatic species including ospreys and red squirrels for decades. Recently a more unusual species took up residence at the reserve when two …