Autumn is famous for its cooling temperatures, shorter days and turning leaves. The changing of the seasons is an important trigger for many behavioural and physiological changes in our native wildlife to help them prepare for winter.
For some, like our red squirrels it acts as a warning, spurring them on to store as much food as they can to last them through the tough winter months. For others, the drop in temperature signals that it's time to get ready for hibernation – a strategy that helps some species of animal survive the winter by greatly reducing the amount of energy needed to keep them alive during these few months.
In the UK there are only 3 species of mammals that hibernate, dormice, bats and most famously hedgehogs. Hibernation is different from ordinary sleep as it involves the reduction of the animal's internal temperature to match that of its surroundings – this means that they can save a huge amount of energy but makes any normal activity impossible! They will spend the summer months eating as much as they can to try and store enough fat to act as their energy supply during this time. Those that haven't reached a sufficient weight will still go into hibernation but sadly will be unlikely to survive through to spring.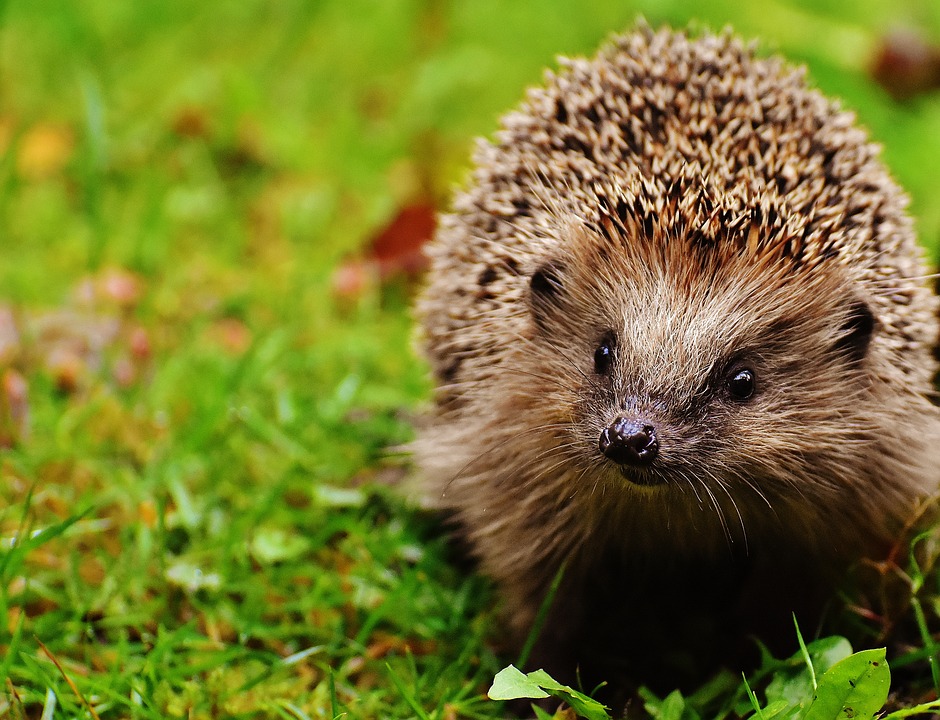 Hedgehogs usually hibernate from October/November through to March/April however if the weather is mild some hogs can remain active even into December. Studies have shown that most individuals will move their nesting site at least once during the winter, so you may still see them out and about when you least expect it.
Hedgehogs are one of the most iconic of the British mammals, however since 2002 it is estimated that we have lost 30% of the UK's population, meaning there is less than 1 million hogs left in the wild. Whilst the reasons seem complex and are still under investigation, there are a few very simple steps you can take to help your local neighbourhood hedgehogs!
How to make your garden more hog friendly –
Resist the temptation to remove all of the leaf litter from your garden. Instead leave log and leaf piles which make a perfect nesting place as well as great habitat for all of the invertebrates (beetles, slugs etc) that hedgehogs love to feed on.
If your fruits have finished for the season and the kids don't play football in the winter, remove all types of netting from the garden as hedgehogs and other critters can easy become entangled in it.
Before beginning any work in your garden, check for hedgehogs hiding in bushes etc before using any strimmers or lawnmowers. Compost heaps make lovely warm nesting places for hogs, so do be careful and check before forking it over.
As we are approaching bonfire night, please build any bonfires as close to the lighting time as you can, and always check them thoroughly for any animals which may have begun nesting in it.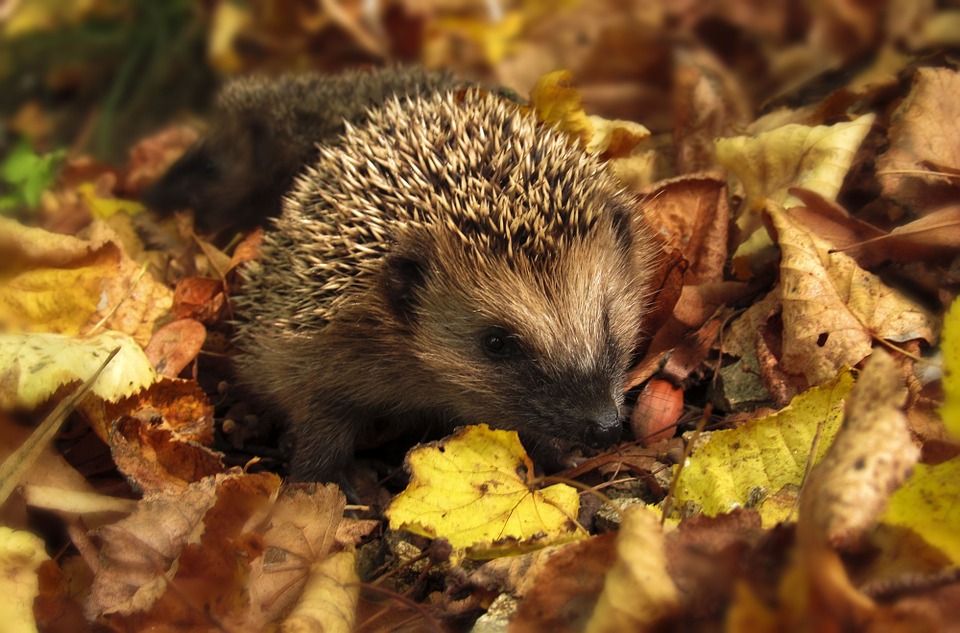 If you see an injured or sick looking hedgehog at any time of the year, please contact the SSPCA on their animal helpline 03000 999 999.
Charlotte,
Perthshire Ranger.
Help protect Scotland's wildlife
Our work to save Scotland's wildlife is made possible thanks to the generosity of our members and supporters.
Join today from just £3 a month to help protect the species you love.
---
Preface
Autumn is famous for its cooling temperatures, shorter days and turning leaves. The changing of the seasons is an important trigger for many behavioural and physiological changes in our native …