A few chance encounters with a kingfisher!
You may have heard recently that we've had a kingfisher outside our visitor centre on the River Clyde. He has been here everyday for over three weeks, he is very vocal and utterly distracting. Every time he calls, I leap out of my seat to look out the window! Sometimes I look out and he's just sitting there on his favourite branch and I wander back to my desk. I have to remind myself that three weeks ago I thought even a sighting was the most amazing thing ever. Now I've seen him so often, it takes a wee bit more than that to get my heart racing.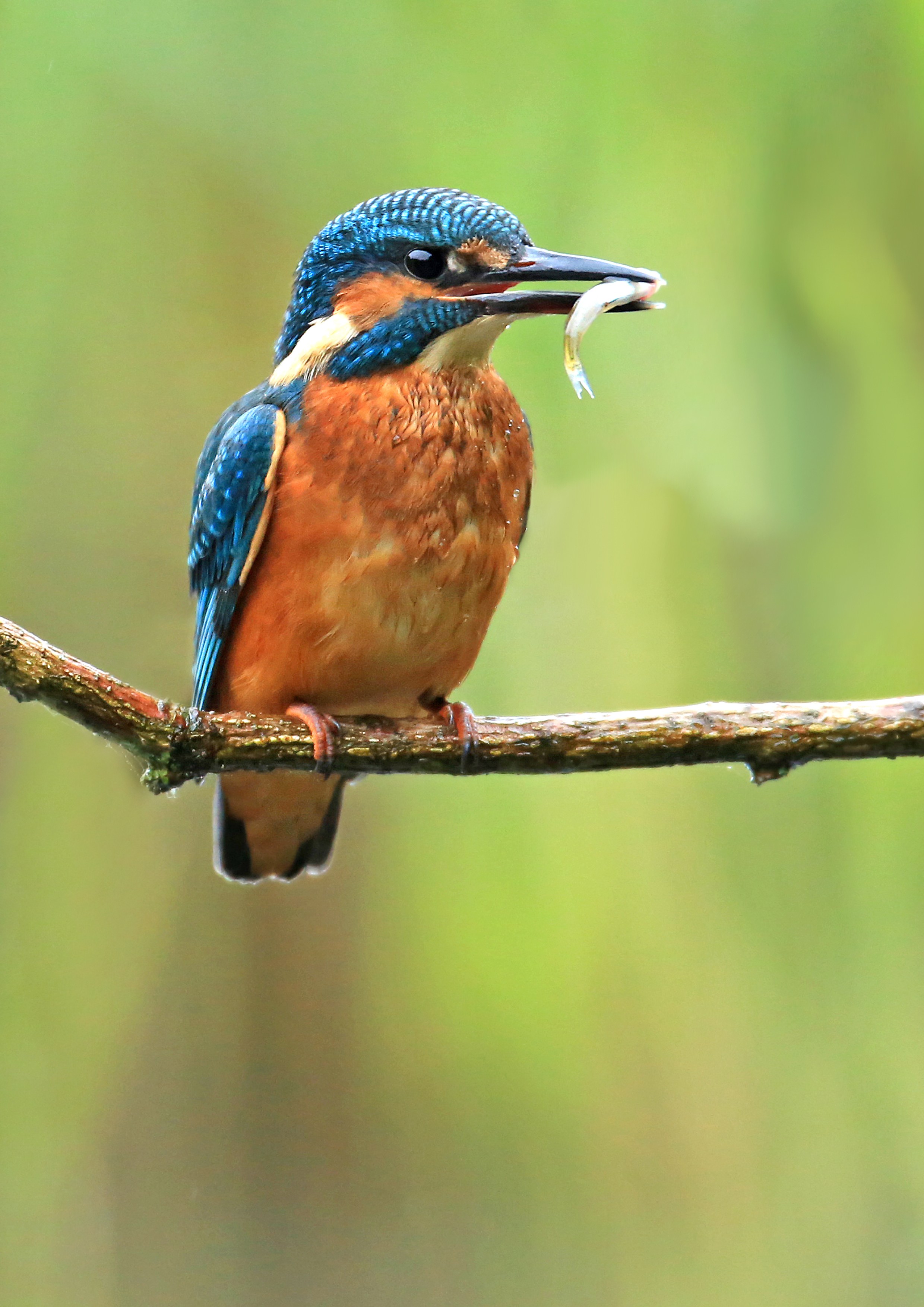 Last week, I was packing up to go home for the day and he appeared on his branch as usual. I grabbed my binoculars and settled in. He seemed pretty content and every so often looked around checking (I assume) for predators. After a while I noticed his concentration diverted towards the pool of water in front of him and then like a shot, out of nowhere, he dived into the water, to then emerge, 'empty beaked'. After a few more unsuccessful attempts he finally returned to his post triumphant, minnow in beak! Now was the tricky part, orientating the fish to be swallowed head first, but disaster struck and the wee minnow wriggled free to survive another day. Unperturbed by this, he moved to another fishing spot and started again, after his second try he was successful and this time the minnow wasn't as lucky as the first.
This incredible wee fella has been spotted up and down the river, but at the moment he is favouring the stretch just outside our visitor centre in New Lanark. If you've never seen one then I would highly recommend you come down and keep a look out for him!
Laura Preston – Falls of Clyde Ranger, Scottish Wildlife Trust
Help support our vital work and join us today!
Help protect Scotland's wildlife
Our work to save Scotland's wildlife is made possible thanks to the generosity of our members and supporters.
Join today from just £3 a month to help protect the species you love.
---
Preface
You may have heard recently that we've had a kingfisher outside our visitor centre on the River Clyde. He has been here everyday for over three weeks, he is very …