Have you ever seen inside Corra Castle? Now's your chance!
Join the Scottish Wildlife Trust Ranger on Monday 22nd August, 6.30pm – 8.30pm, for a guided walk around the Corehouse Estate including exclusive entry into Corra Castle. This building is normally locked to the public so it is a real treat to be able to venture inside! Visitors will learn all about the history of the Corehouse and the people who lived there. We will also take the opportunity to view Corra Linn from our recently restored viewpoint, which affords a much closer and more intimate experience with this magnificent waterfall. To book visit www.thefallsofclyde.eventbrite.com.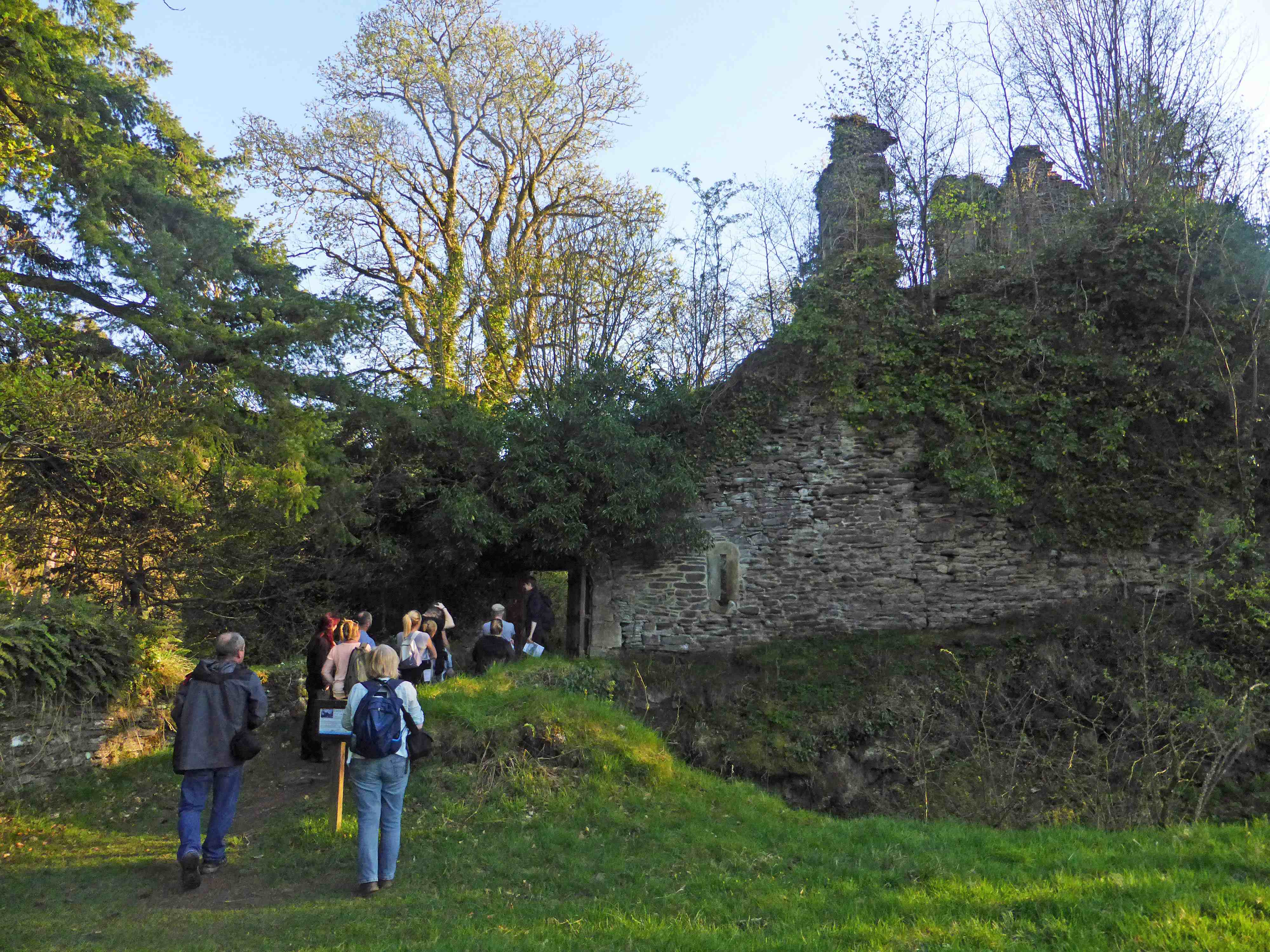 Corra Castle was home to the Bannatyne family for nearly 300 years, this fortified tower house was ideally situated for defensive purposes, perched on the edge of the sheer cliff face with the north and west sides protected by a rock-cut ditch. A narrow causeway across the ditch is the only entrance to the castle and in the past this may have had a bridge or drawbridge. It was also known as Wallace's Tower and has been painted by visiting artists including Sandby and JMW Turner.
Below the castle it is still possible to see the zig-zag path down towards the castle's corn-mill situated at the bottom of the ravine. An oubliette (meaning to forget or forgotten place) is also present inside the castle walls; this is a form of dungeon cut into the solid rock floor. These claustrophobic cells were often used to house prisoners for unlimited periods of time.
Nowadays the castle is home to a population of breeding Daubenton's bats and a smaller number of Natterer's and Whiskered bats. The castle is in use as a summer maternity roost from March until October. Bats usually only have one offspring each year and can live up to 30 years. Habitats like this castle are vital for their survival.
Laura Preston – Falls of Clyde Ranger, Scottish Wildlife Trust
Help support our vital work and join us today!
Help protect Scotland's wildlife
Our work to save Scotland's wildlife is made possible thanks to the generosity of our members and supporters.
Join today from just £3 a month to help protect the species you love.
---
Preface
Join the Scottish Wildlife Trust Ranger on Monday 22nd August, 6.30pm – 8.30pm, for a guided walk around the Corehouse Estate including exclusive entry into Corra Castle. This building is …