This afternoon I've spent some time in hides catching up on what's been happening with our osprey family, and the other incredible wildlife we have here at Loch of the Lowes.
It's amazing how fast the chicks have grown in such a short space of time, and hard to believe that in just a few more weeks they'll be starting to fly and fish for themselves!
At the moment the chicks are spending most of their time resting…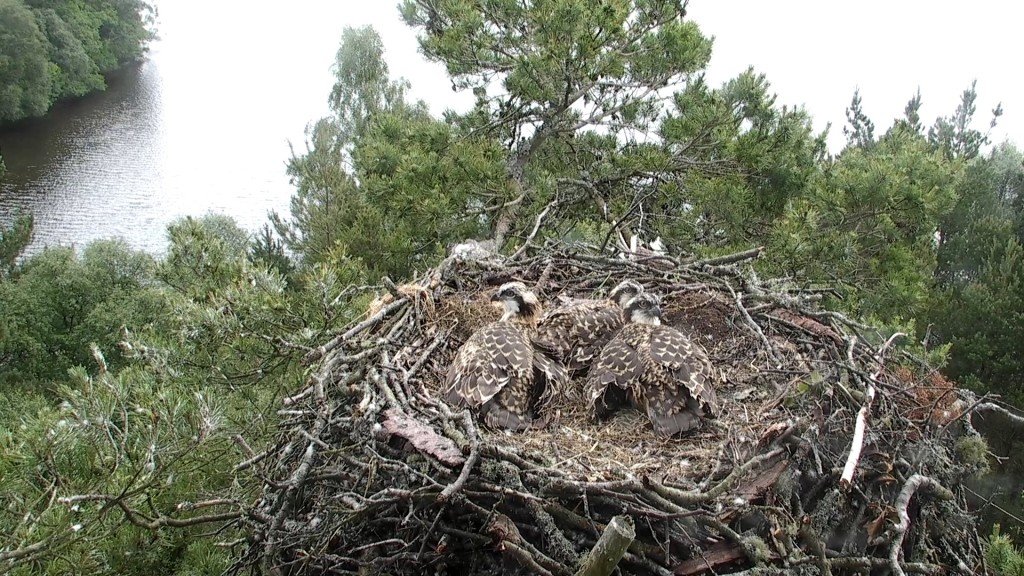 In between occasional bouts of activity (wing stretching, flapping etc.)…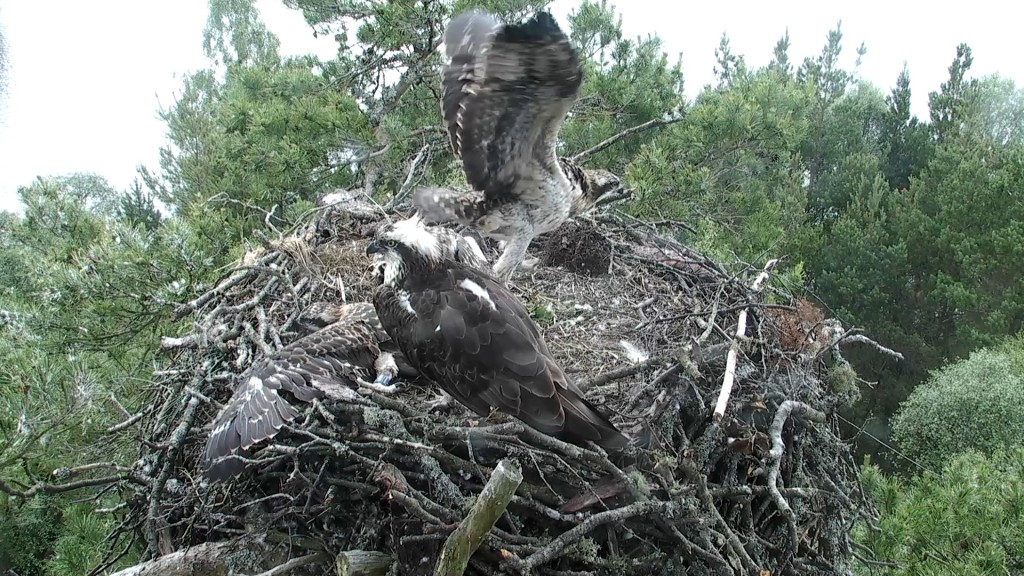 The female (LF15) is frequently leaving them unattended for periods of time while she goes off to stretch her wings or as she did this afternoon, bathe in the loch. However she never goes far and is normally within sight of the nest, perching in some of her other favoured spots such as the dead silver birch directly opposite the hide or the aptly named "boingy tree".
The calm atmosphere was disturbed shortly before 2pm when four (or was it five?) ospreys flew into view above the loch. LF15 alarmed called from her perch in the dead silver birch, presumably to encourage the male (LM12) to see them off. Whether he made any attempt to not I couldn't tell as they were all too high in the sky to identify, but peace was restored within a few minutes.
Later at around 3.25pm LM12 arrived at the nest with a small trout which was quickly devoured by the three chicks with help from LF15.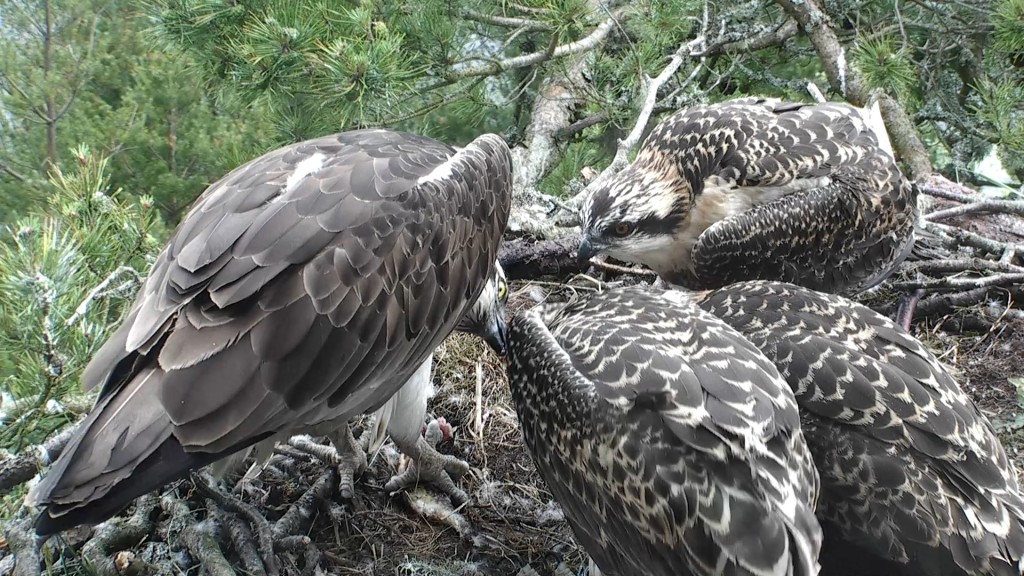 Visitors to the hide were also treated to the sight of the female great crested grebe, who had nested by the lily pads beneath the osprey nest, with her two young chicks tucked safely under her feathers. The male was keeping a close watch on them, loudly chasing away any other birds that strayed too close to the new family. Unfortunately we don't have any photos of them as they kept just out of range of the cameras.
I was however able to photograph an unusual visitor yesterday afternoon in the form of a fledgling treecreeper, who clearly hadn't yet learnt to tell the difference between a tree trunk and the frame of the porch at the back of the visitor centre!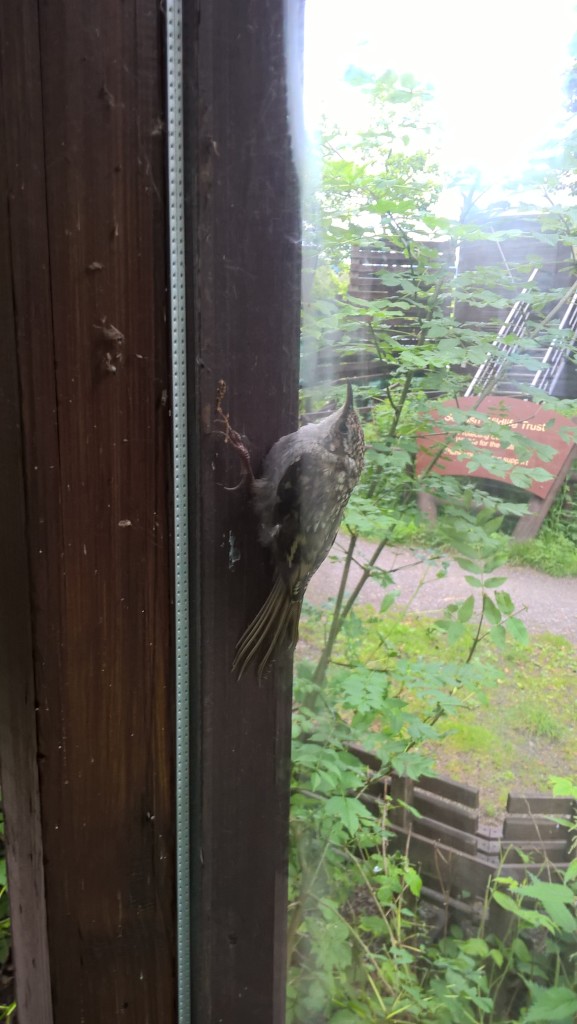 Until next time…
Jonathan
Help protect Scotland's wildlife
Our work to save Scotland's wildlife is made possible thanks to the generosity of our members and supporters.
Join today from just £3 a month to help protect the species you love.
---
Preface
This afternoon I've spent some time in hides catching up on what's been happening with our osprey family, and the other incredible wildlife we have here at Loch of the Lowes. …