A new species of bat for the Falls of Clyde!
A couple of weeks ago you may remember me mentioning that we were taking part in the Southern Scotland Bat Survey. We recently received the preliminary results of the first survey and we were quite excited to discover a new bat species here at the Falls of Clyde reserve. Do not get too excited – when I say new bat species, I mean new to the reserve, not new to the world!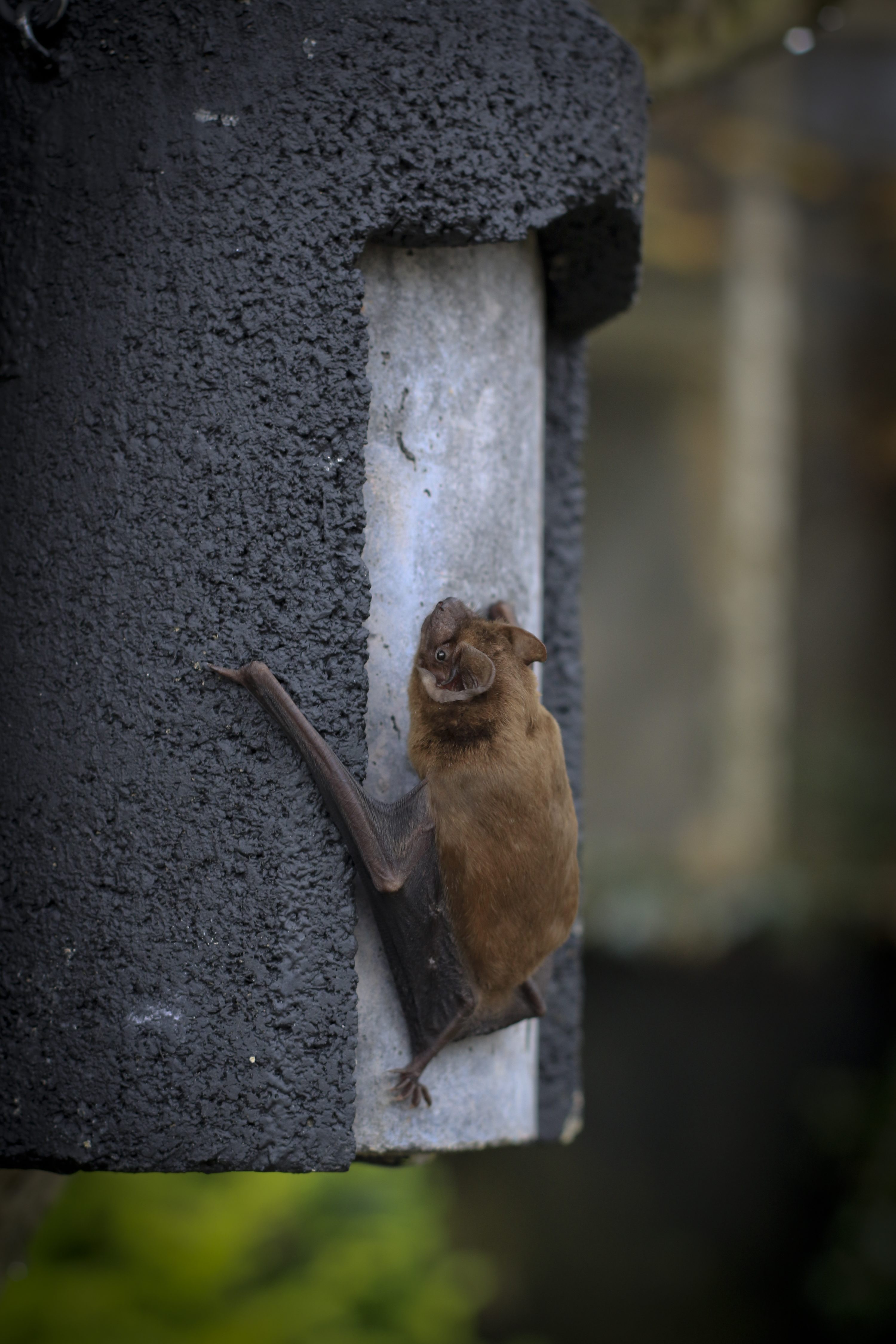 Noctule's are a species we thought we would have here because although they are not common, they are found across England, Wales and Southern Scotland. It therefore came as no surprise to find it on the list which also included: Common Pipistrelle, Natterer's, Soprano Pipistrelle, Leisler's and possible Whiskered and Brandt's. Some of the recordings that were taken will require further validation so hopefully at the end of the project we will find out more.
Noctule bats are one of my favourite bat species (although I tend to say that about the all). One of the reasons for this is that you can identify them quite easily without the need of a bat detector. The Noctule's long, narrow wings and high wing loading give it a fast, direct flight, often high above the trees. Typically it hunts with steep dives over open pasture, to take larger insects.
Noctule's are one of the UK's largest bat species and they are amongst the first bats to emerge in the evening, often around 30 minutes before sunset. They are easy to see, and their wedge-shaped tail is a good feature to look out for. They can fly up to 30mph, which is pretty impressive considering it is smaller than the palm of your hand. They are primarily tree dwellers and are very noisy; their chattering can be heard up to 200m from their roost!
Laura Preston – Falls of Clyde Ranger, Scottish Wildlife Trust
Help support our vital work and join us today!
Help protect Scotland's wildlife
Our work to save Scotland's wildlife is made possible thanks to the generosity of our members and supporters.
Join today from just £3 a month to help protect the species you love.
---
Preface
A couple of weeks ago you may remember me mentioning that we were taking part in the Southern Scotland Bat Survey. We recently received the preliminary results of the first …