Spring is here and so are some of our wildflowers – Part 4
The boardwalk is busier than ever with even more wildflowers coming out, such as: Wild Strawberry, Globe Flower, Bugle, Cleavers, Horsetail, Water Avens, Wood Sorrel, and Garlic Mustard.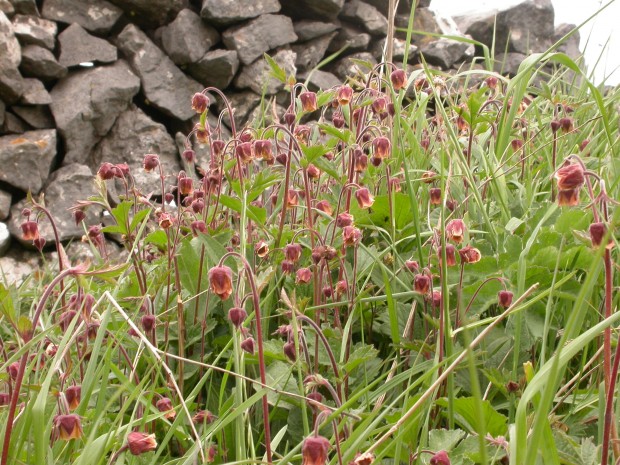 Wild Strawberry – Fragaria vesca
Wild Strawberries are enjoyed by both humans and animals; they are eaten by many kinds of birds, as well as rodents such as mice, voles and skunks. Archaeological evidence suggests they have been eaten by humans since the Stone Age. They were used cosmetically as it was believed leaving a mask of mashed up wild strawberry on the face overnight could improve skin colour, and combat wrinkles and freckles. It was also used medicinally as a herbal remedy to purify blood, suppress fevers and lighten breathing problems.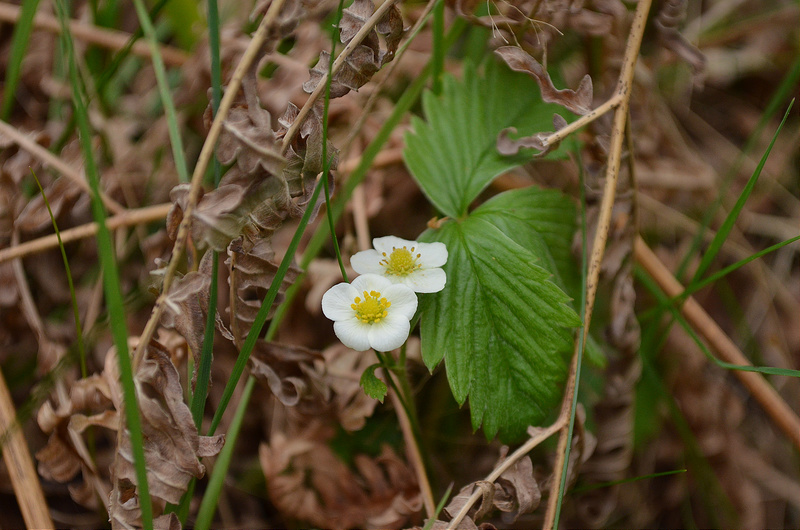 Globe Flower – Trollius europaeus
Also known as a Witches Gowan, the Globe Flower is part of the Buttercup Family. The flower is a primitive structure which attracts lots of flies, beetles and burrowing bees. Unlike any other members of the buttercup family they are pollinated by flies which are small enough to fit between the sepals and gain access. Seeds are transported to new locations by animals which must be immune to toxins present. These toxins means they are slightly poisonous to humans, so were used as purgatives.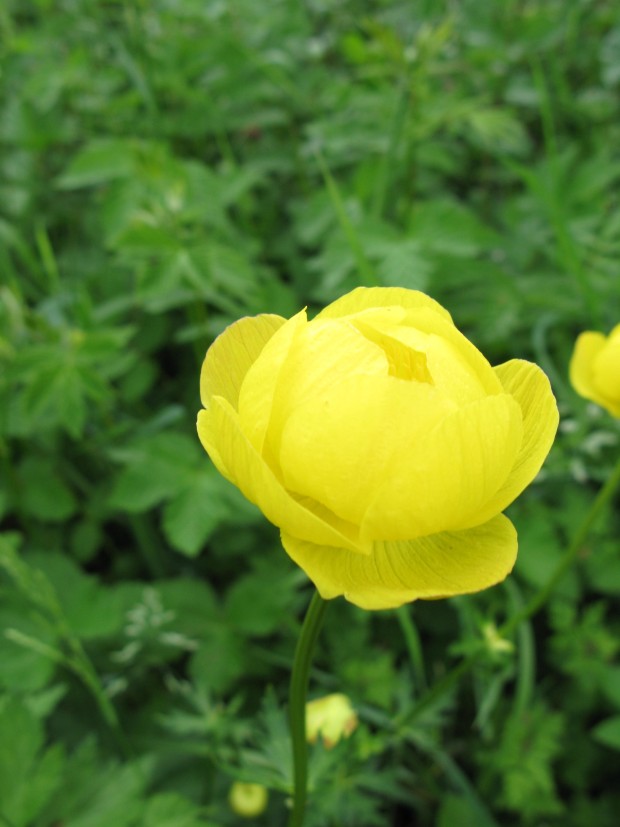 Bugle – Ajuga reptans
The Bugle is also known as "thunder and lightning", thought to refer to the colour contrast with the shiny highlights and deep background colour of the leaves. The scientific name is derived from 'repto' meaning creeping or crawling. It attracts a variety of insects, such as white-tailed bumble bees, green veined white butterflies, silver Y moths and common carder bees. It was used in Scottish medicine in the 17th century. It was a popular ingredient in herbal medicine, especially for stopping bleeding, and so was commonly planted in gardens to provide a ready supply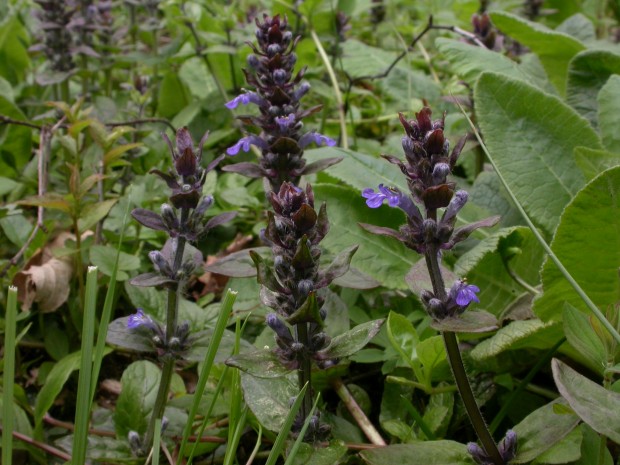 Cleavers – Galium aparine
Commonly known as Sticky Willy, Cleavers are covered in miniature hooks which catch in the fur of animals and clothes of humans, causing the plant to be wide spread. It belongs to the same family as coffee, and the fruit of Cleavers can be roasted and infused in water as a hot drink. In fact the whole plant can be eaten, but it isn't especially tasty. Cleavers were used in medicines, thought to clear up eczema, and to treat kidney problems and high blood pressure. Ancient Greek shepherds used it as a sieve to strain milk and in Europe the foliage was dried and used to stuff mattresses. The roots can also be used to create a red dye.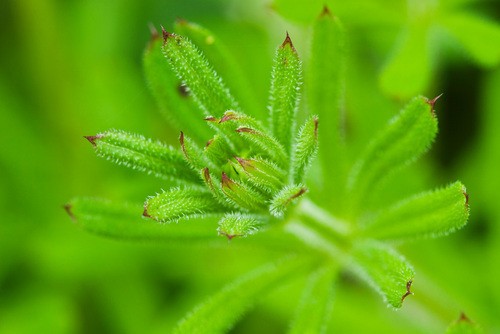 Horsetail – Equisetum
Also known as Deil's Rattle it is a relative of the larger Horsetail plants which dominated the Carboniferous era 360 million years ago. Horsetail has many uses, it can be used as a organic agrochemical as it is a reasonable fungicide –  the whole plant is soaked in hot (not boiling) water for 24 hours, can then be sprayed directly onto diseased plants where it is said to be effective against certain types of mildew and rust. It is also used medicinally by the ancient Greeks and Romans in the treatment of wounds, kidney stones, and skin inflammation. It has a high silicon content making it a popular metal polisher and cleaner, leading to the nickname pewterwort.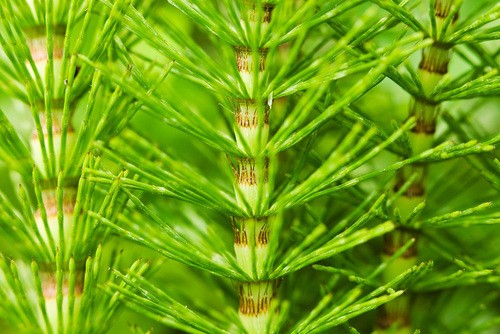 Water Avens – Geum rivale
Water Avens is known by many local names, including 'Billy Buttons' and 'Soldiers' Buttons'. It has hooks and stiff hairs which help it spread by attaching to passing animals and people. When crushed the roots smell like clove, leading to the scientific name 'Geum' meaning to give off a pleasant fragrance. The roots have been used historically to cure a variety of ailments as well as providing flavouring for drinks such as beer.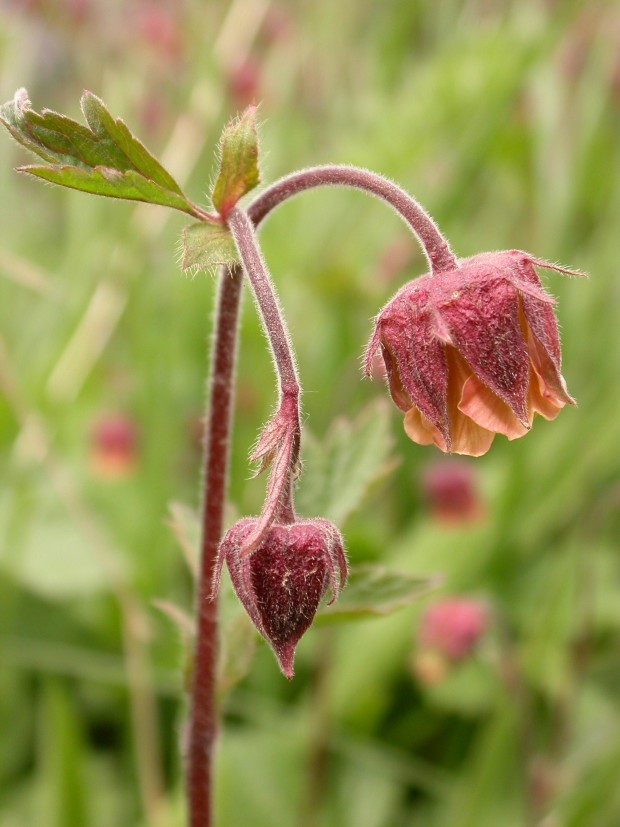 Wood Sorrel – Oxalis acetosella
It is known by a variety of names: in Perthshire it is known as "lady's clover" due to the leaf shape; and in the Highlands a handful of wood sorrel was known as greim saighdeir (Soldier's mouthful). In small doses the leaves are very tasty but in large quantities it can be dangerous, especially for children. It can be used to make tea. The diet of cows can affect the milk they produce; milk from a cow which has eaten wood sorrel is supposedly difficult to churn. It has been used as medicine throughout history. It is the only sorrel native to the UK and can indicate ancient woodland.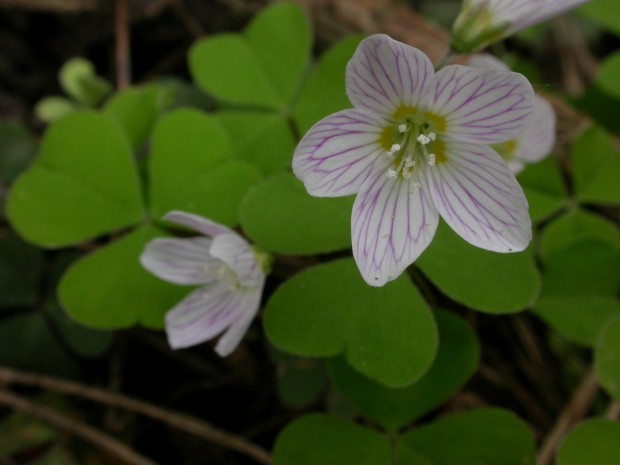 Garlic Mustard – Alliaria petiolata
Garlic mustard is a food source for larval Orange-tip butterfly and the caterpillars of Green-veined white butterflies. The leaves are also edible for humans and have a distinctive garlic flavour, if eaten by cows it will taint the flavour of the milk. The seeds provide an important food source for many farm birds. It was used in medicine as a diuretic, a disinfectant and to treat gangrene and ulcers. Garlic Mustard is thought to be one of the oldest spices used in Europe. It was introduced in northern America by settlers and has become an invasive species.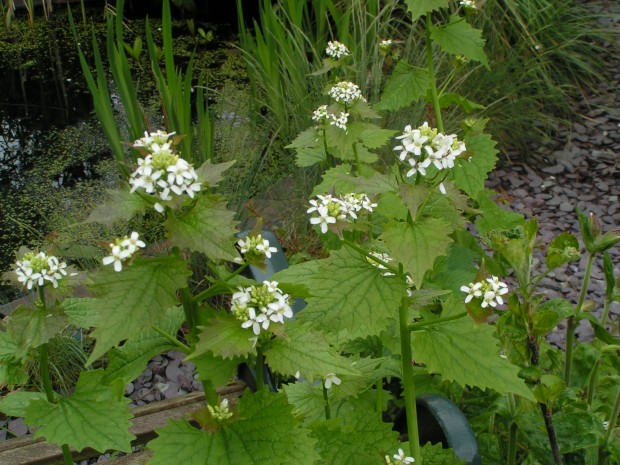 Jess Dewhurst – Scottish Wildlife Trust, Falls of Clyde Assistant Ranger
Help support our vital work and join us today!
Help protect Scotland's wildlife
Our work to save Scotland's wildlife is made possible thanks to the generosity of our members and supporters.
Join today from just £3 a month to help protect the species you love.
---
Preface
The boardwalk is busier than ever with even more wildflowers coming out, such as: Wild Strawberry, Globe Flower, Bugle, Cleavers, Horsetail, Water Avens, Wood Sorrel, and Garlic Mustard. Wild Strawberry …