A different kind of hatching
The past week has been fairly quiet here at the reserve. Despite experiencing all seasons almost every day, our pair have been doing a good job sitting tight protecting their clutch from the elements as well as from the occasional intruder osprey! LM12 however does still seem to experience the odd "forgetful moment" and chooses to ignore his incubation duties in favour of devouring his fish. This afternoon he did just that for a slightly worrying 40 minutes, but thankfully at the time we were experiencing Spring conditions so we aren't too concerned about his latest absent-mindedness.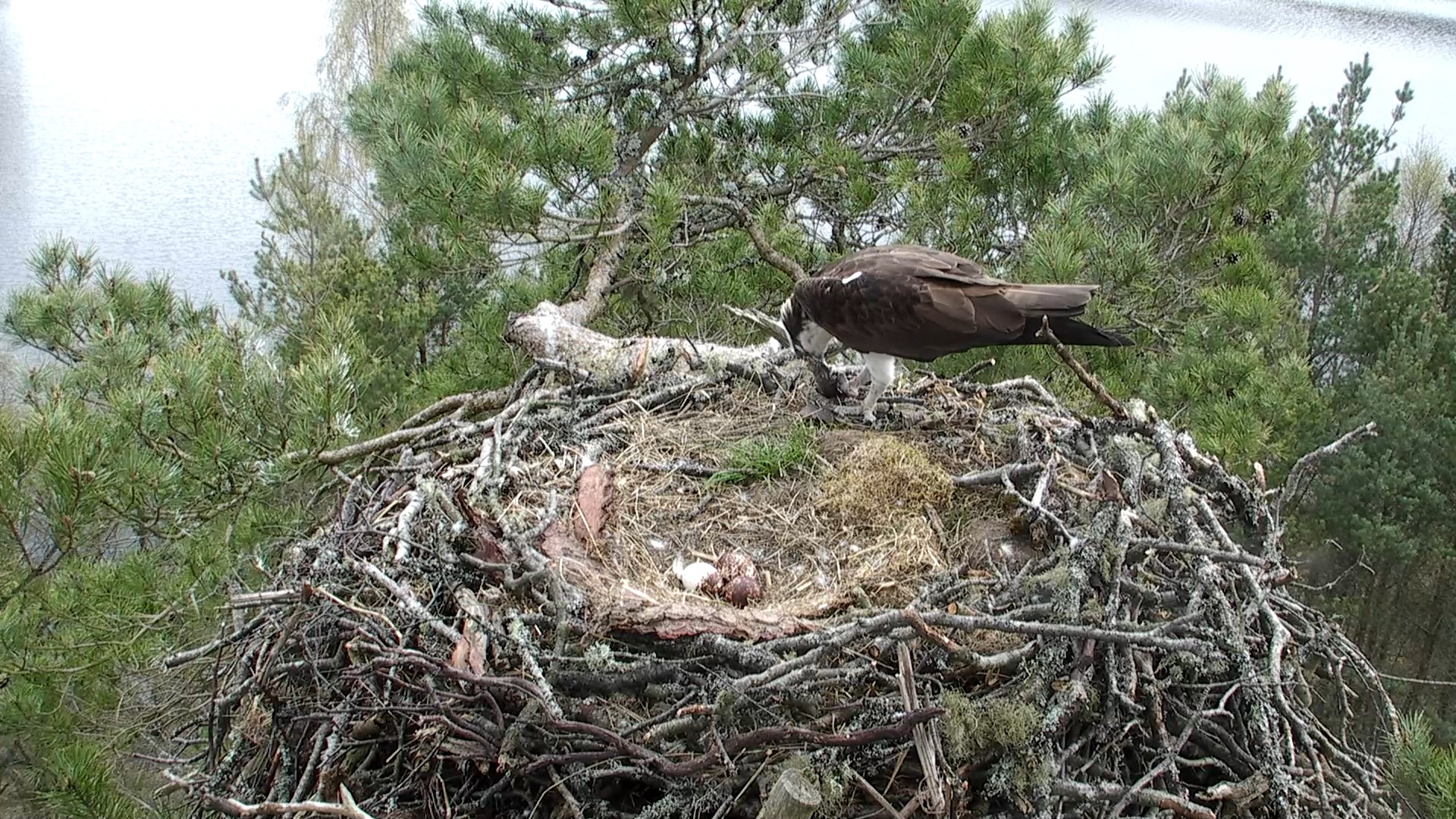 Whilst we are patiently waiting to enter the hatching window for our osprey eggs, I was very lucky yesterday to catch a brief glimpse of some new hatchlings of a very different sort! For the last month a pair of mallards have decided to nest right beside our visitor centre, and whilst the female was almost invisible, blending in perfectly with her bramble surroundings, the male was happy to make himself known to all. With some angry quacking at passers-by, it didn't take long to spot the reason behind his sudden territorial behaviour. Just as we have been looking out for our osprey eggs, the volunteers have developed a soft spot for this new pair too. After 4 weeks of sitting on a large clutch of eggs, it was clear from the female's uncomfortable posture that there were no longer eggs underneath here, but something much more awkward and wriggly. Suspicions were confirmed early in the morning when the sleepy new mum stood up and revealed some very small, very fluffy ducklings! I was briefly introduced to the new family of 8 gorgeous new hatchlings before she led them to the relative safety of the loch for the first time, and like a duck to water the new arrivals all swam off together into the calm, peaceful loch.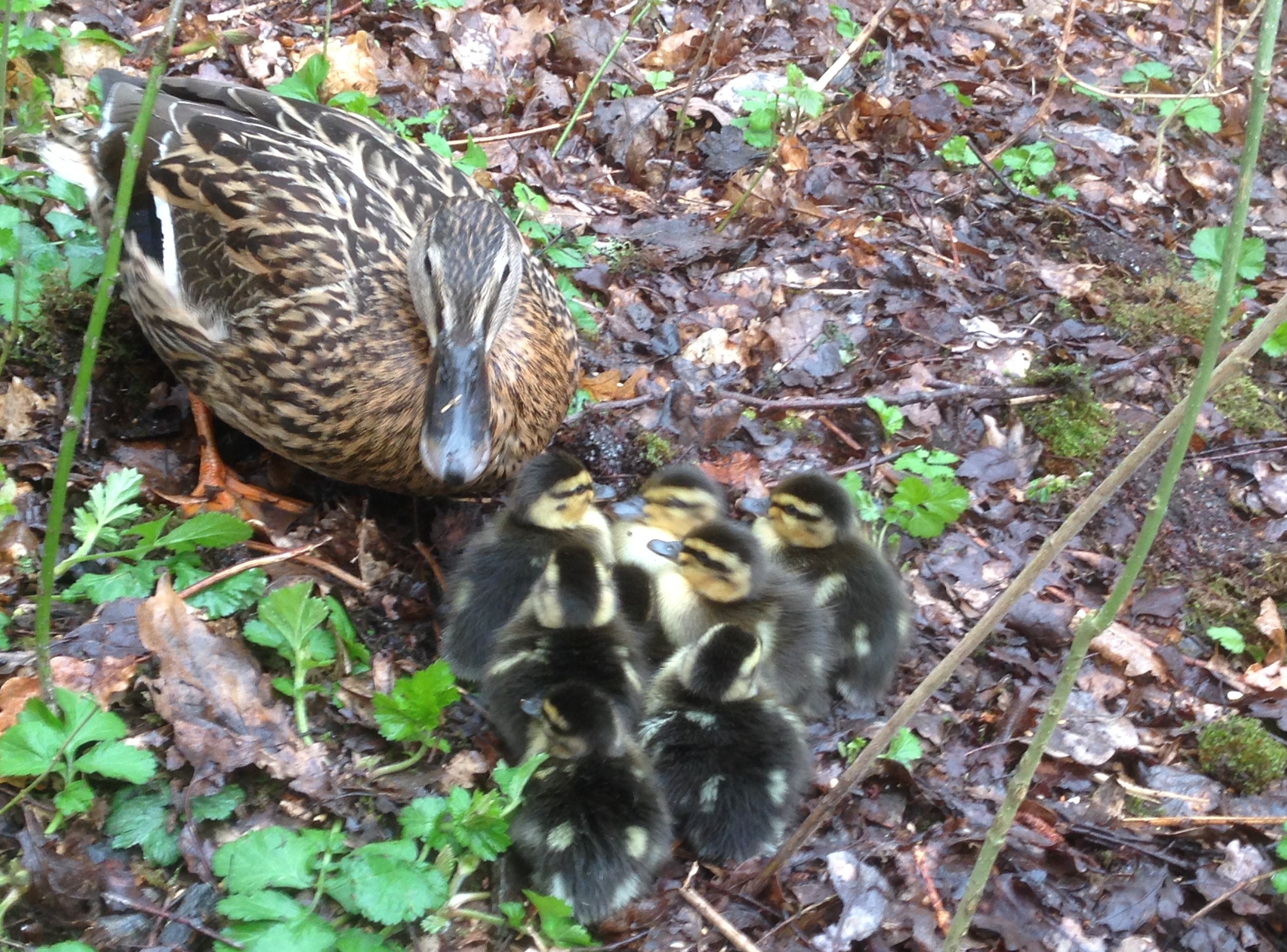 Charlotte,
Perthshire Ranger
Help protect Scotland's wildlife
Our work to save Scotland's wildlife is made possible thanks to the generosity of our members and supporters.
Join today from just £3 a month to help protect the species you love.
---
Preface
The past week has been fairly quiet here at the reserve. Despite experiencing all seasons almost every day, our pair have been doing a good job sitting tight protecting their …