Springing into the team in Spring
Hello from the new intern! I'm Lori and will be completing this blog fortnightly, interchanged with posts from Susanne. Only two weeks ago I was in the Brazilian Atlantic forest conducting a research internship on monkeys. But now, looking out onto the River Clyde as I type, I feel privileged that the Falls of Clyde is where I'm reunited with British wildlife. It's been a busy week and I've already had the chance to see a variety of the fantastic work that the team carry out here.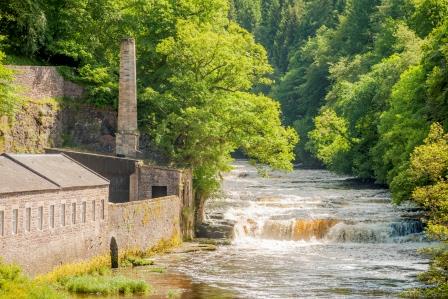 There's an abundance of wildlife in every direction that I look in the reserve. One of my first walks along the boardwalk gave me a sighting of a heron flying above the river, turning and gliding on it's way. Later on, Laura showed me the numerous badger setts within the reserve, as well as scratch marks and their prints. Not only that, I've been able to see dippers, robins and a kingfisher, and to hear chiffchaffs and woodpeckers, to name but a few.
With the helping hands of the practical conservation volunteers, we planted a large number of trees behind the peregrine watch site, including silver birch and oak trees. This aims to restore the woodland to it's natural state before World War 2. A personal first and one which I thoroughly enjoyed! This was followed by the demanding yet rewarding task of building a fence in the tree nursery. With stakes and unused bark, a wooden, rustic-looking fence was built to give the area a more natural feel.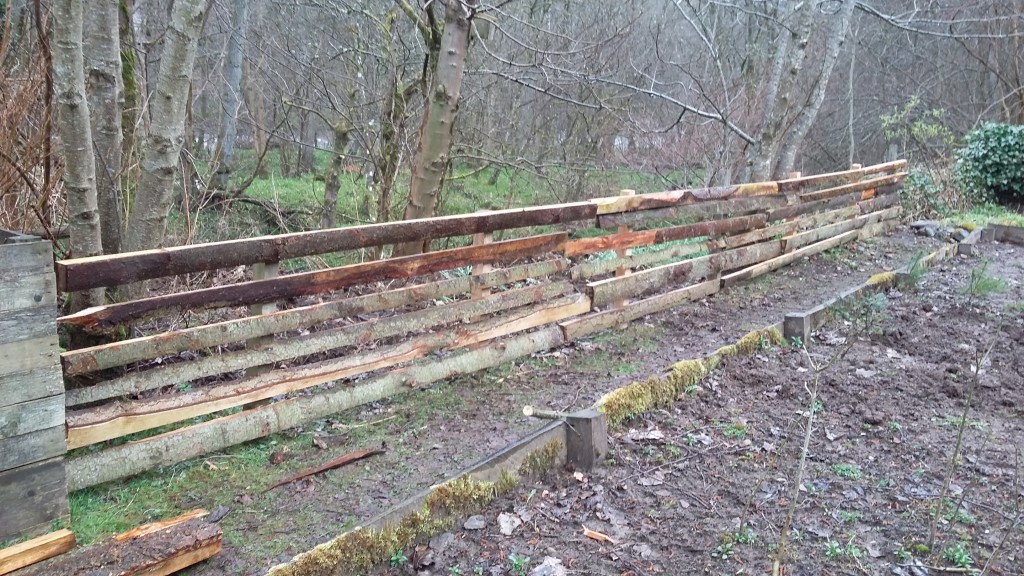 The Victorian trail, as Jess and I found out, is a fantastic insight to the history of the area, both of it's development and appreciation through time. I highly recommend it!  We've also set up a second camera trap by the river to cover more area and increase our chances of capturing previously unseen species. We're trying to not get our hopes up… although we're very excited to see the results! I find the variety of shapes, sizes and colours of wildflowers outstanding. But if there weren't enough already, we've spotted even more species! The signs are up so keep an eye out for the new-comers on the wildflower trail.
Public engagement is high on our agenda at the moment and wildflowers were our first topic of interest. So yesterday we set up along the boardwalk with worksheets, identification guides, seed packs and even dandelion tea made right here on site! There was great participation by visitors, getting involved with finding the wildflowers and sampling the tea. From having both made and tasted the tea myself, it's an activity I highly advocate for all ages.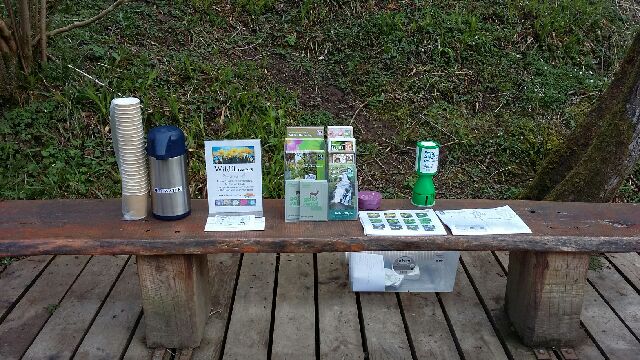 I look forward to sharing our wildlife, activities and enthusiasm with you over the next three months!
Lori Moore – Scottish Wildlife Trust, Falls of Clyde Assistant Ranger
Help support our vital work and join us today!
Help protect Scotland's wildlife
Our work to save Scotland's wildlife is made possible thanks to the generosity of our members and supporters.
Join today from just £3 a month to help protect the species you love.
---
Preface
Hello from the new intern! I'm Lori and will be completing this blog fortnightly, interchanged with posts from Susanne. Only two weeks ago I was in the Brazilian Atlantic forest conducting a research …