Spring is here and so are some of our wildflowers – Part 2
As the days go by more of our wild flowers are appearing along the sides of the boardwalk, including: Great wood-rush, Cuckoo Flower, Pink Purslane, Moschatel, Blackthorn and Dog Violet.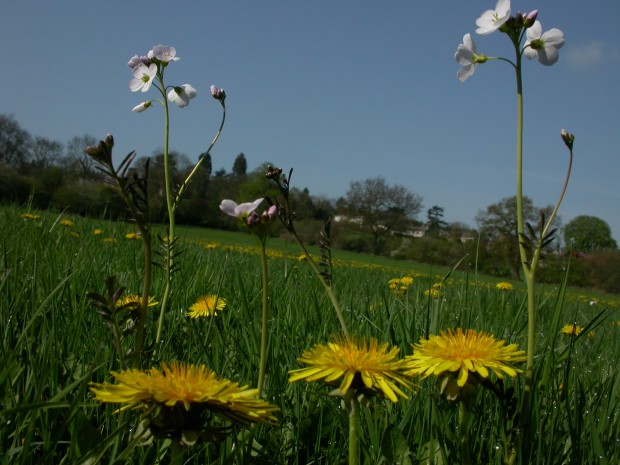 Great Wood-rush – Luzula sylvatica
Great wood-rush is the largest British wood-rush, growing up to 80cm. It grows in woods alongside shaded streams and is an indicator of ancient woodland. It forms in thick patches, suppressing weeds, and is therefore used in horticulture. The edges of the leaves have long white hairs and the leaves are picked by Golden Eagles to line their eyries. Flowers and seeds of the great wood-rush are a food source for moth larvae.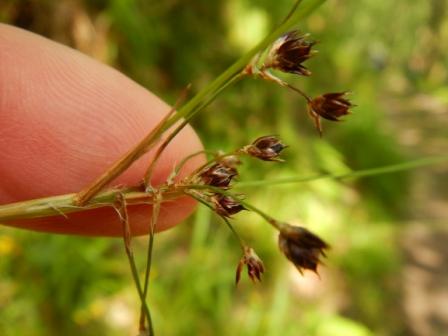 Cuckoo Flower – Cardamine pratensis
The Cuckoo flower is thought to herald spring, named because it appears when the cuckoo begins to call. It is also known as lady's smock, thought to refer to the pale pink/lilac colour of the flowers. It is related to watercress and the leaves of the Cuckoo flower can be eaten in salads. In the Highlands it was eaten to help bring down fevers, and was thought to soothe epileptic fits. A lot of superstition surrounds this flower, if picked it is thought to: bring thunderstorms and lightning, attract adders, and to bring bad luck since it is thought to be sacred to fairies.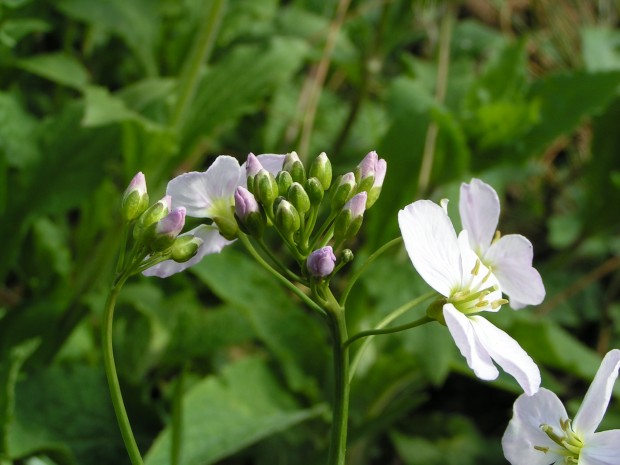 Pink Purslane – Claytonia sibirica
This wild flower is non-native to the UK; it is native to Siberia and western N. America. The flower was introduced to the UK in the 18th century in gardens, from where it has escaped and spread. It has been wild since 1830s.The leaves are edible and have an earthy beetroot flavour. They can be cooked like spinach or eaten raw. It has been used in medicine in a number of ways: as an infusion to cure dandruff; it's juice applied as a treatment for sore eyes; and as a poultice (a soft substance spread on a cloth and applied to the skin) for cuts and sores.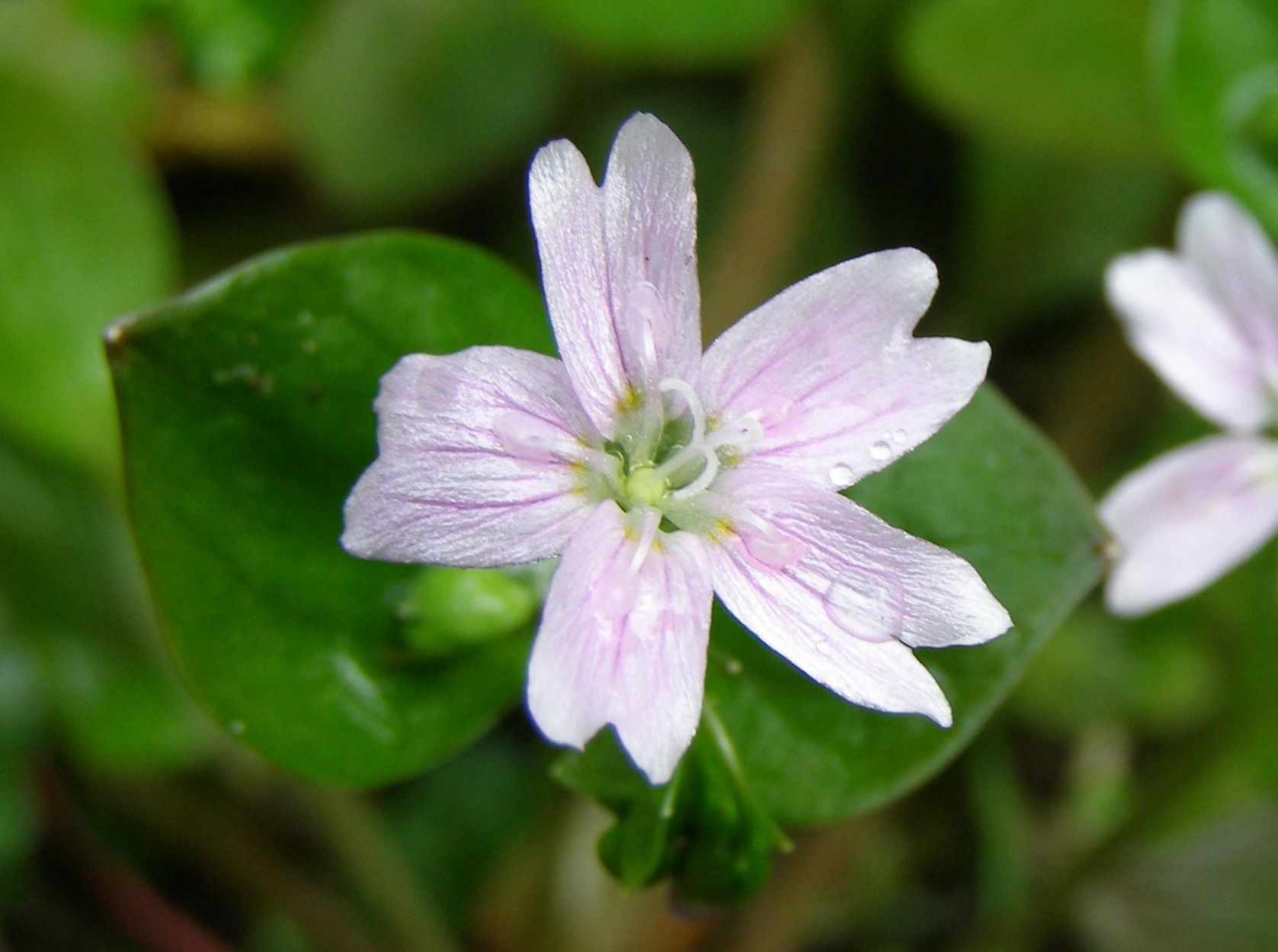 Moschatel – Adoxa moschatellina
The name comes from the musk-like scent emitted in dewy evenings to attract insects to pollinate. It is also known as "Town Hall Clock" due to the arrangement of flowers – each flower head has 5 flowers with 4 facing in different directions and one facing upwards. The genus name Adoxa comes from the Greek for inglorious, referring to its inconspicuous nature and humble growth – flowers are typically 5mm across and easily missed. This flower has a world-wide range.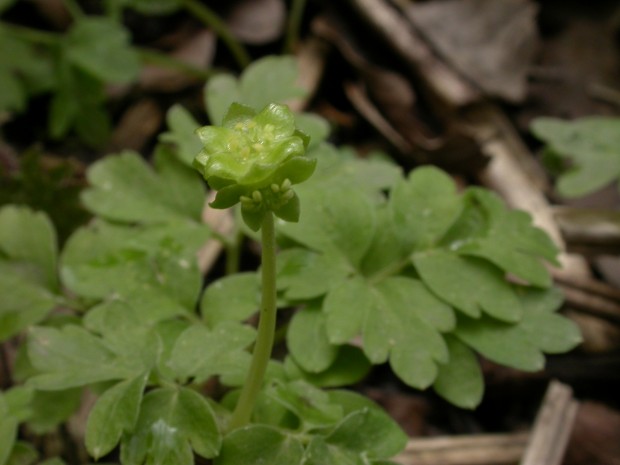 Blackthorn – prunus spinosa
Also known as Sloe, Blackthorn has been a part of the Scottish diet for a long time, sloe stones have been found in Neolithic pits in Fife and lake dwellings along the Tay estuary. Blackthorn can be used in many ways, the fruit can be used to make wine, gin and preserves; the leaves were used to make a drinkable infusion; the fruit can be used as a dye, and sloe jelly was in some places mixed with local whisky. The Gaelic for Sloe/Blackthorn has been used in Scottish place names, such as Balerno (just outside Edinburgh) whose name is derived from the Gaelic for "village of the sloe bushes" (baile àirneach); and Glendrain in Ardnamurchan which gets its name for Gaelic for Blackthorn (drain). In the Highlands Blackthorn is thought to have a link with the supernatural world, and if brought inside is thought of as a death token. It is thought to have sprung from the blood of Norse invaders.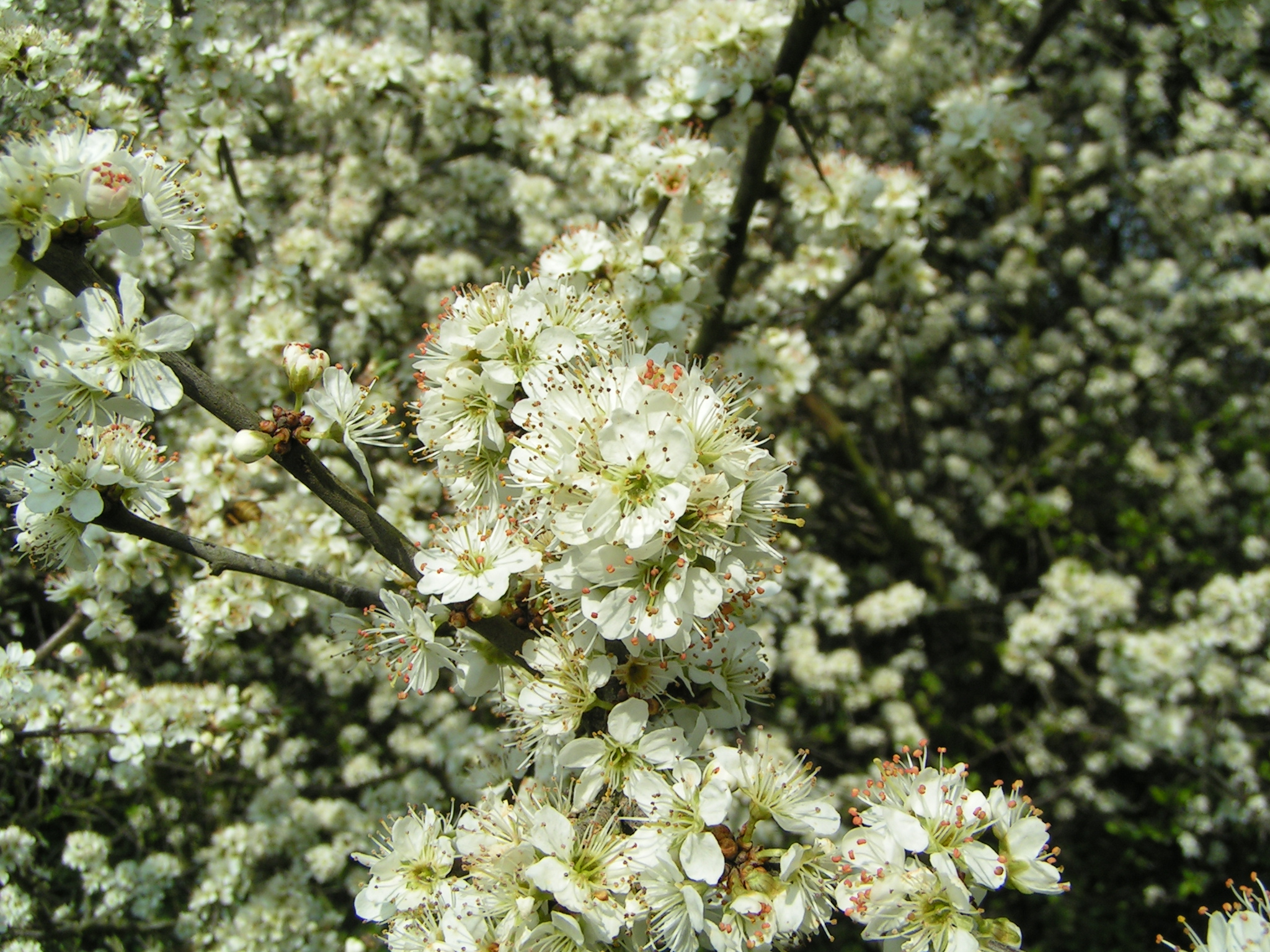 Dog Violet  – Viola riviniana
The term 'dog' refers to a plant that is no good, in this case it refers to the dog violet lacking scent when compared with the sweet violet. The Dog Violet thrives in woodlands and is sometimes referred to as wood violet. It acts as an early nectar source for butterflies. Throughout history it has been used in different ways: an old Gaelic text mentions Caledonian ladies using an infusion of violets in goat's milk on their faces to attract young men; an infusion of violet leaves is thought to be an old gypsy remedy for cancer; and ancient Greeks believed they were a symbol of fertility and used them in love potions.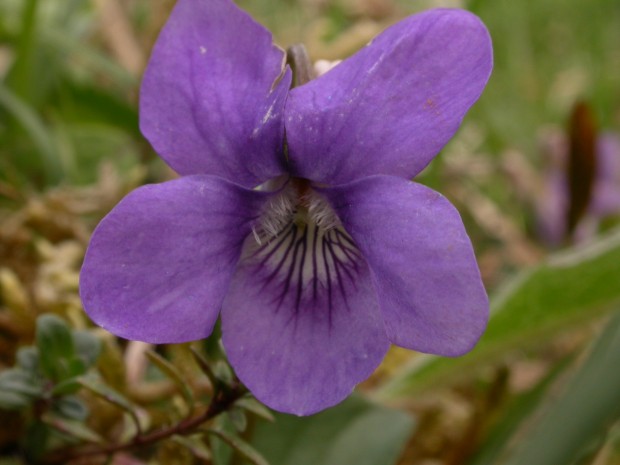 Jess Dewhurst – Scottish Wildlife Trust, Falls of Clyde Assistant Ranger
Help support our vital work and join us today!
Help protect Scotland's wildlife
Our work to save Scotland's wildlife is made possible thanks to the generosity of our members and supporters.
Join today from just £3 a month to help protect the species you love.
---
Preface
As the days go by more of our wild flowers are appearing along the sides of the boardwalk, including: Great wood-rush, Cuckoo Flower, Pink Purslane, Moschatel, Blackthorn and Dog Violet. …