New Year's greetings and an osprey tracking update
As I write 2015 has been consigned to the history books and 2016 is already a few days old. I hope that you all had a restful and enjoyable Christmas and wish you all the best for the year ahead.
Downloading the tracking data this morning I was eager to find out what our two young ospreys have been up to over the festive period.
In FR3's case the answer was perhaps unsurprisingly very little! Apart from a brief foray west on 18th December between 1 and 4pm, FR3 hasn't ventured beyond the mangroves north of Bulok.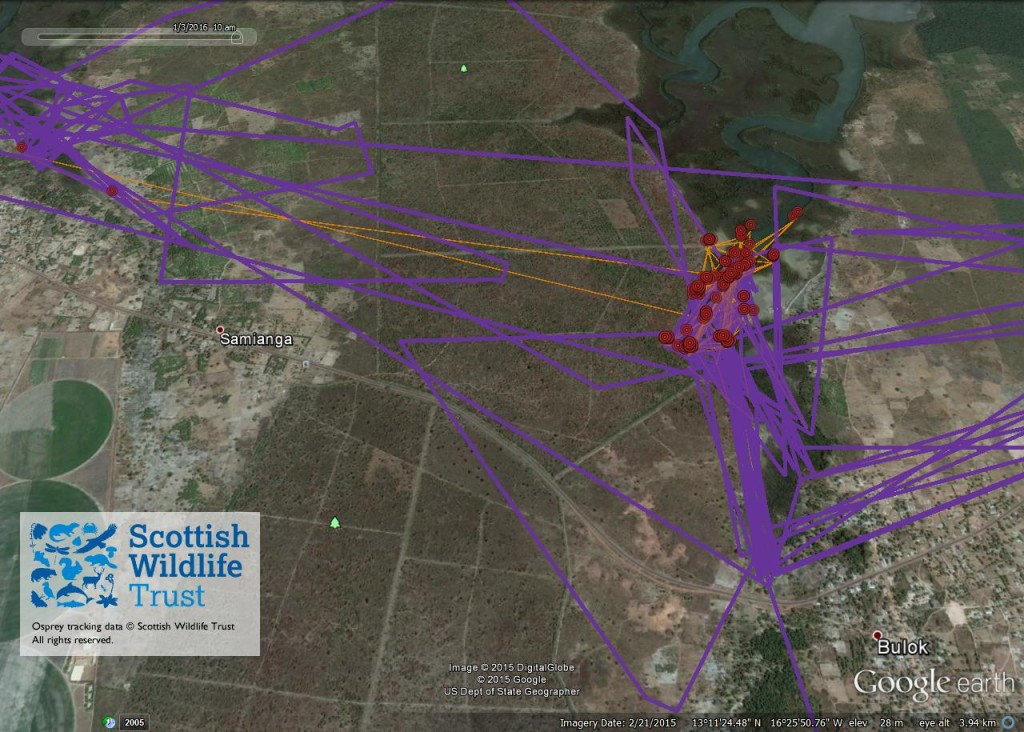 Unfortunately the news on FR4 was rather more concerning. The latest batch only included five days data up to 10am on 21st December.
FR4 had remained within the Saloum Delta in Senegal, travelling just a few kilometres to the north west from the previous location north of Kolé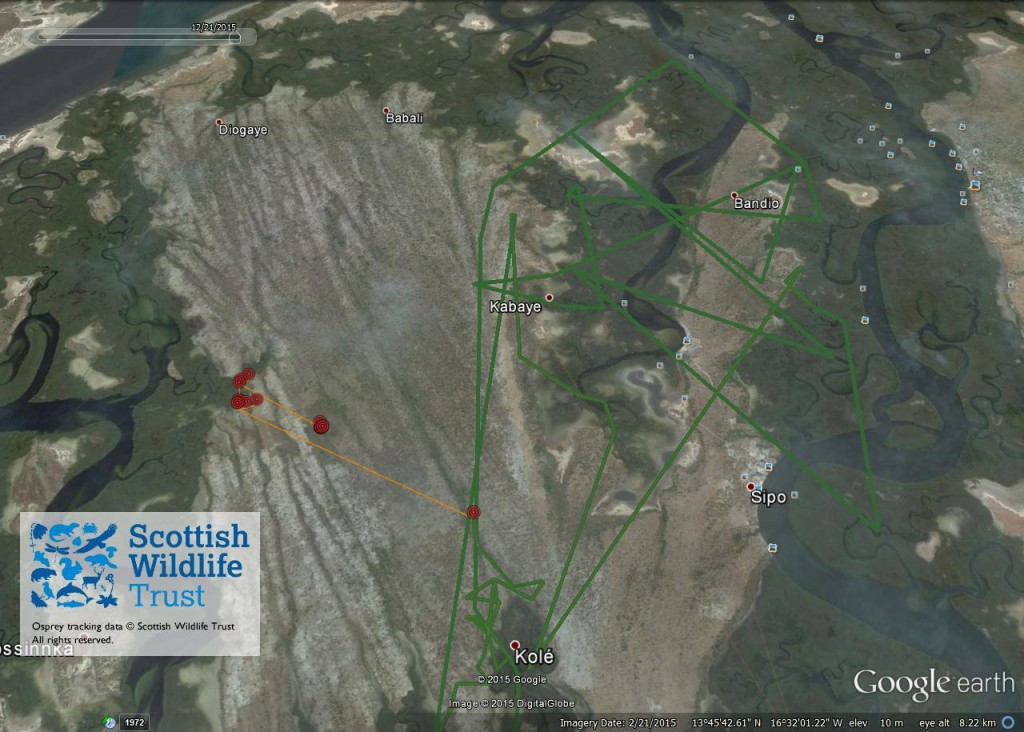 The satellite image below shows a closer view of FR4's last known location. The imagery is of a poor resolution but appears to be a scrub/savannah type habitat close to a dirt track road.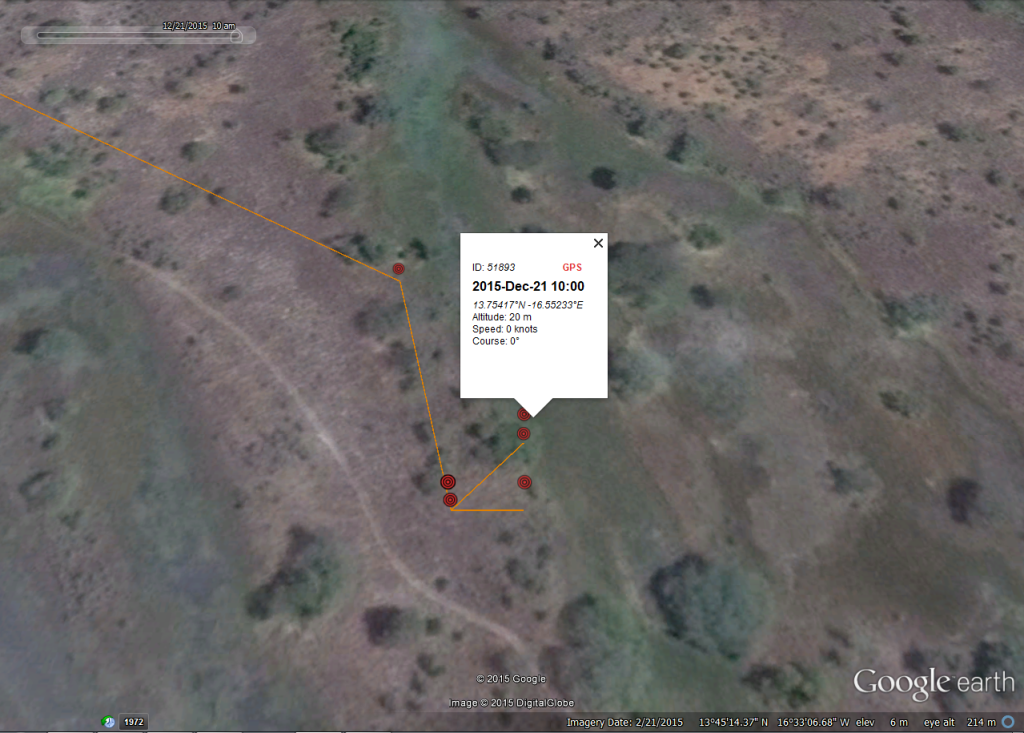 At this stage we can't be sure what has happened to FR4. The engineering data from the tag appears to show that it had been functioning normally up until contact was lost.
I have sent the latest data to Roy Dennis to get his expert opinion and am waiting to hear back from him. I have also contacted the Rutland Osprey team who have just flown out to Gambia/Senegal today in case they might be able to help with a search.
I'll keep you posted if there's anything further to report.
Jonathan
Help protect Scotland's wildlife
Our work to save Scotland's wildlife is made possible thanks to the generosity of our members and supporters.
Join today from just £3 a month to help protect the species you love.
---
Preface
As I write 2015 has been consigned to the history books and 2016 is already a few days old. I hope that you all had a restful and enjoyable Christmas …