Kirkyard Tales: The Butcher, The Baker The Candlestick Maker
Help exhume secrets of souls laid to rest at St Ninian's Kirkyard, Stonehouse, by volunteering to take part in a FREE archaeological project on Saturday 6 and Sunday 7 February.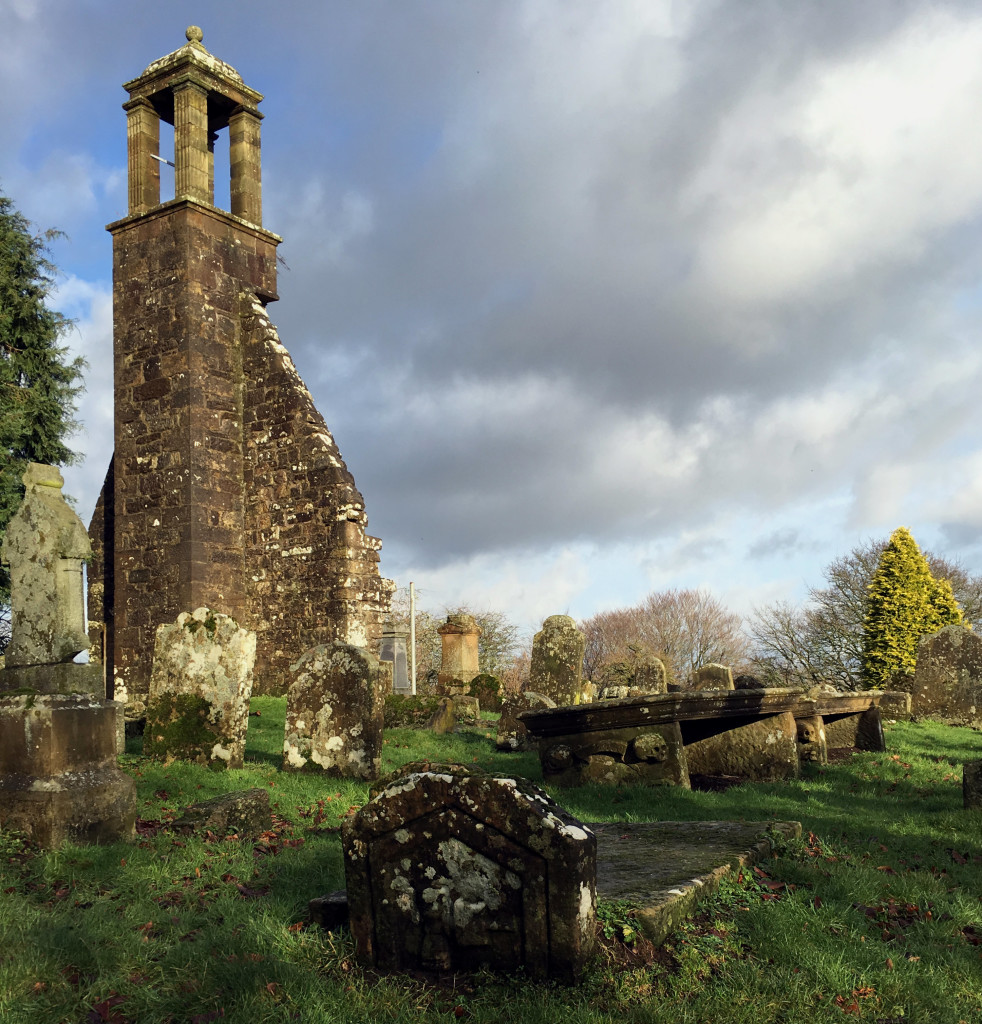 Join CAVLP Heritage and Stonehouse Heritage Group to help shed light on the lives and work of 17th and 18th century bakers, millers, masons, weavers, blacksmiths, farmers and their families, by recording the tools of the trades depicted on the headstones.
No experience of archaeology is necessary – FREE training will be provided in using the latest 3D recording techniques to digitise the gravestones, and there will be activities for all ages and abilities.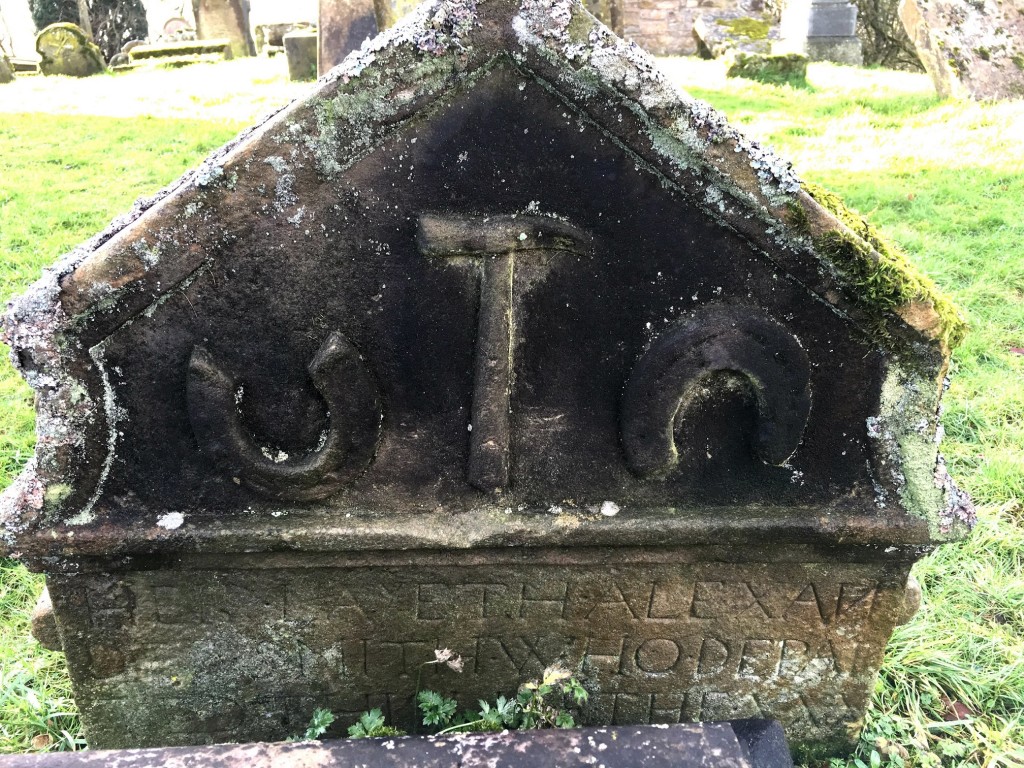 "These type of stones were popular in the 17th and 18th century across the whole of Scotland, and they allow us to construct a picture of the people that were living and working around Stonehouse at this time," explains CAVLP Heritage Officer Dr Paul Murtagh.
He continues, "It would be great if people could help us record these stones so that we can explore the industrial, horticultural and agricultural heritage of the area."
John Young of the Stonehouse Heritage Group has been recording St Ninian's Kirkyard for years. He explains that, "As a community we need to work together to preserve our ancestral history in teaching new generations to respect and take pride in preserving our village's heritage."
He continues, "One way we can do this is by promoting the importance of graveyards to local residents – helping them understand their historical context, as well as the significance of the carvings etched on the headstones. These records in stone provide us with an insight into the period in which they were erected and stand as monuments to the people who shaped the communities in which we live today."
The initiative is part of a wider project, Capturing the Past, which is funded by the Heritage Lottery Fund supported Clyde and Avon Valley Landscape Partnership (CAVLP) and Historic Scotland, and managed by Northlight Heritage. The project seeks to research and record a variety of local sites of archaeological interest, so there are a plethora of opportunities to get involved in numerous sites of archaeological interest throughout the Clyde and Avon valleys.
A series of FREE, hands-on learning opportunities relating to the historical working lives of people in the Clyde and Avon valleys are also available from the CAVLP Heritage team and run concurrently with the Capturing the Past project until August. MapCRAFT, Tasting Through Time, Sheep to Shawl and Brick by Brick courses explore the mapping, agricultural, horticultural and industrial heritage unique to the area. Designed to fit in with the Curriculum for Excellence, Duke of Edinburgh and John Muir Awards as well as Badge Activities for Guides, Scout and the Boys and Girls Brigade, courses can be tailored to meet the needs of any age group and ability and can last between 2 to 4 hours.
The FREE weekend event at St Ninian's Kirkyard, Stonehouse, will offer volunteers a chance to engage in the latest techniques used by archaeologists to digitally record sites, and to help enhance the record of this important historical kirkyard. Further events and training weekends will take place on the first and third weekends in February, March and April.
Saturday 6 and Sunday 7 of February – Archaeological survey of St Ninian's Kirkyard
St Ninians Kirkyard and Stonehouse Lifestyles, 10.30am – 3.30pm, adults, children and families all welcome. Free but booking essential. For more information and to book, call 1555 661555 or email Paul and Karen at cavlp.heritage@gmail.com.
For further media information, please contact:
Sarah O'Sullivan, Communications Assistant at Clyde and Avon Valley Landscape Partnership sarah.osullivan@clydeandavonvalley.com,01555 663 430 / 07432 465 903
Help protect Scotland's wildlife
Our work to save Scotland's wildlife is made possible thanks to the generosity of our members and supporters.
Join today from just £3 a month to help protect the species you love.
---
Preface
Help exhume secrets of souls laid to rest at St Ninian's Kirkyard, Stonehouse, by volunteering to take part in a FREE archaeological project on Saturday 6 and Sunday 7 February. …