Prepare yourself for a Cormo-'rant'!
A bird I regularly see at this time of the year is the looming black shape of a Great Cormorant (aka Cormorant) and after doing a bit of reading I found out something that will boggle your mind. So, there are two species of cormorant breeding in the UK. A 'continental' subspecies P.c.sinensis and the 'coastal' P.c.carbo. P.c.sinensis has pioneered the way into breeding inland in trees and P.c.carbo is following closely behind. The only way to differentiate between the two is to look at the gular pouch (ignore what bird books say about size, plumage colour, etc., that is now out of date). What on earth is a gular pouch I hear you cry! It is the yellow-orange area of skin at the base of the lower mandible; its purpose is to dissipate heat away from the Cormorant's body.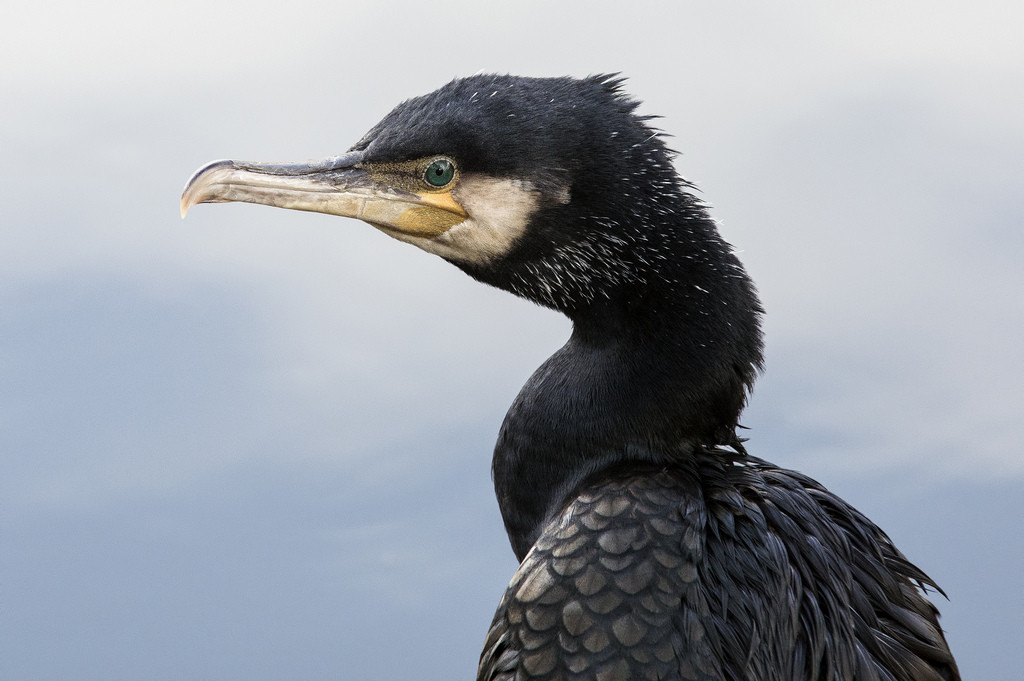 Cormorants with a gular pouch angle of less than 65 degrees are P.c.carbo, while those greater than 76 degrees are P.c.sinensis. Individuals with a gular pouch angle of 66-75 degrees (which account for around 10% of birds studied in the hand) cannot be reliably identified, perhaps because they are hybrids. It appears that the gular pouch angle is smallest (c.45 degrees) in P.c.carbo birds at the northern edge of the range, in Greenland, and greatest (c.110 degrees) in P.c.sinensis at the eastern end of the range, in China. British birders are at the southern end of P.c.carbo and the western end of P.c.sinensis which as you can imagine, is a headache waiting to happen!
I hope your mind has been suitably boggled, I know mine has! Basically what it comes down to is that the only way to get an accurate identification is to get hold of a bird and even then you could be wrong. My suggestion is to give up now and the next time you see a Cormorant, don't worry about which sub species it is!
Laura Preston – Scottish Wildlife Trust, Falls of Clyde Ranger
Help support our vital work and join us today!
Help protect Scotland's wildlife
Our work to save Scotland's wildlife is made possible thanks to the generosity of our members and supporters.
Join today from just £3 a month to help protect the species you love.
---
Preface
A bird I regularly see at this time of the year is the looming black shape of a Great Cormorant (aka Cormorant) and after doing a bit of reading I …