Unlike so many of Britain's songbirds goldfinches are thriving; their numbers have increased by about 80% between 2002 and 2012! The British Trust for Ornithology  (BTO) thinks bird food in our gardens could be key so they have launched a new Goldfinch Feeding Survey. They're asking volunteers to count goldfinches in their gardens and report what the birds are eating.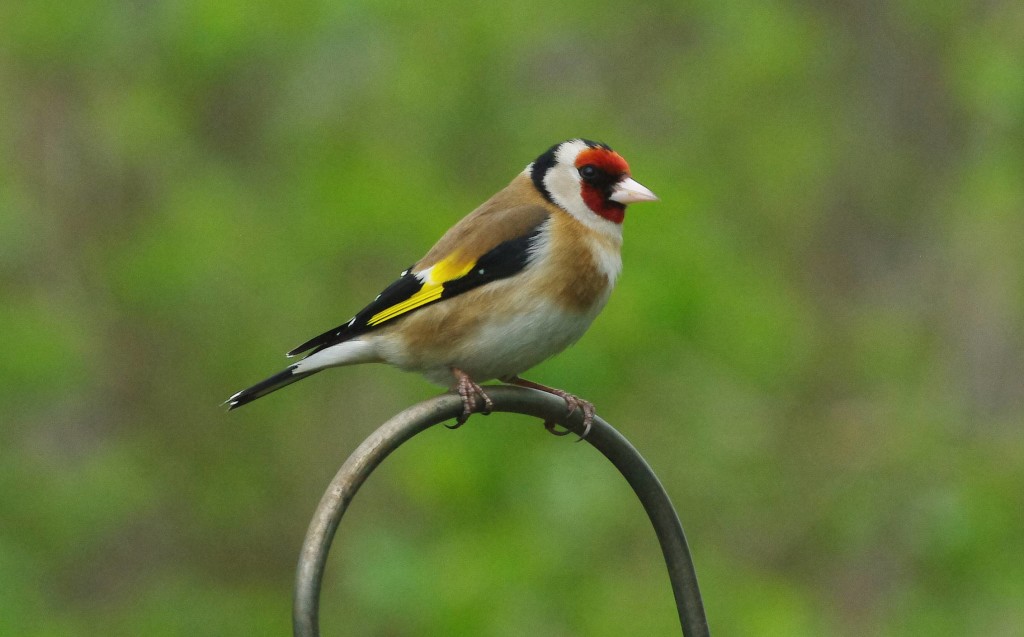 BTO want to investigate the factors behind the increase in goldfinches and uncover their feeding habits. This is where folks like you can play your part. They would like you to spend just 2 minutes watching these colour birds in your garden, and tell them how many you see and what they are feeding on. BTO are also interested in how their feeding behaviours changes throughout the winter so if you regularly get goldfinches you can help them by reporting more than once.
Another garden bird benefitting from supplementary feeding in people's gardens is the European blackcap. A recent study has shown that they have shifted their winter migration route north to the UK. The birds are seemingly taking advantage of the abundant food supply we are providing in our gardens. Other british songbirds which are increasing in population include: blue tit, great tit, coal tit, long tailed tit, chaffinch, great spotted woodpecker, wren, collared dove, woodpigeon, robin and chiffchaff.
The survey runs from November 2015 to February 2016 (inclusive) and you do not need to provide bird food to take part although you do need goldfinches visiting your garden. To find out more information and to take part visit www.bto.org/goldfinch-survey, alternatively do a web search for 'BTO goldfinch survey'. If you would a hard copy of the instructions and log sheet please email them a gbw@bto.org or call 01842 750050 and they will send you a copy.
Laura Preston – Scottish Wildlife Trust, Falls of Clyde Ranger
Help support our vital work and join us today!
Help protect Scotland's wildlife
Our work to save Scotland's wildlife is made possible thanks to the generosity of our members and supporters.
Join today from just £3 a month to help protect the species you love.
---
Preface
Unlike so many of Britain's songbirds goldfinches are thriving; their numbers have increased by about 80% between 2002 and 2012! The British Trust for Ornithology  (BTO) thinks bird food in …