Falls of Clyde Recent Sightings 1st-7th September
Hello,
Well it certainly started to feel a tad autumnal on the reserve this week with a few chilly mornings and a number of trees beginning to turn gold. Highlight of the week for me was watching a flock of 28+ mistle thrush foraging in a field next to Bonnington Weir, a behaviour you would typically associated with redwing and fieldfare which shall soon be arriving from Scandinavia.
Two nuthatch spotted at New Lanark on the 4th brings hope that this species may be added to the reserves breeding bird list in the near future, meanwhile summer migrants still hanging around included, common whitethroat, blackcap, willow warbler and chiffchaff.
Moth trapping was dominated by bird cherry ermine and large yellow underwing. My favourite moth this week was an orange sallow, a species whose caterpillars like to eat the leaves from lime trees.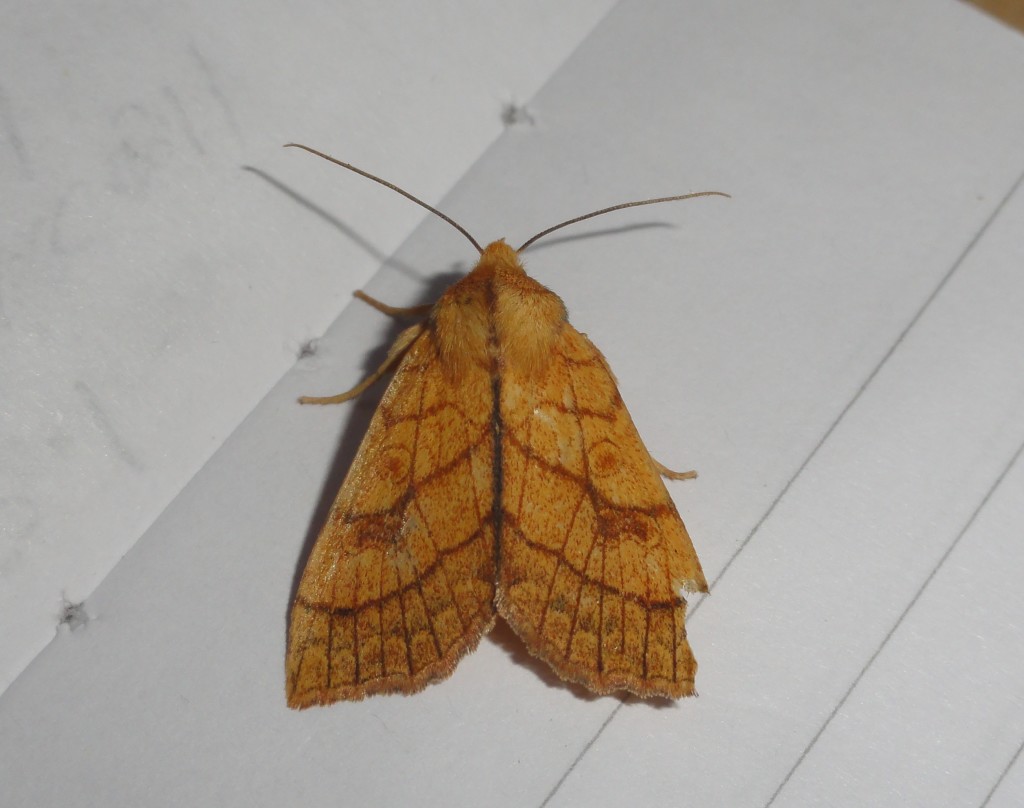 This Orange Sallow looked autumnal (C) Adam Jones
Other interesting sightings included, 70+ mallard (Bonnington Weir, regular), 1x teal (Bonnington Weir, 3rd), 1x goosander (Bonnington Weir, 3rd), dipper (Visitor Centre and Bonnington Weir, daily), bullfinch (Bonnington Powerstation and Peregrine Watchpoint, daily).
Weather Watch
Over the past few weeks I have been telling you to look out for a range of bird species on the reserve. This week my predicted species takes the form of a very cool insect, the hummingbird hawkmoth. Current forecasts predict that south easterly airflow will dominate, perfect for bringing these moths across the North Sea. Here on the reserve flowers in the Tree Nursery could prove popular with this species.
Adam Jones – Scottish Wildlife Trust, Falls of Clyde Seasonal Ranger
Help support our vital work and join us today!
Help protect Scotland's wildlife
Our work to save Scotland's wildlife is made possible thanks to the generosity of our members and supporters.
Join today from just £3 a month to help protect the species you love.
---
Preface
Hello, Well it certainly started to feel a tad autumnal on the reserve this week with a few chilly mornings and a number of trees beginning to turn gold. Highlight …