St Kilda – Basking sharks, bonxies and why it's not always a good idea to use your initiative!
Last month I volunteered on a National Trust for Scotland work party to St Kilda. St Kilda is described as 'the islands at the edge of the world' and is 41 miles west of North Uist in the Outer Hebrides. It is the also the remotest part of the British Isles.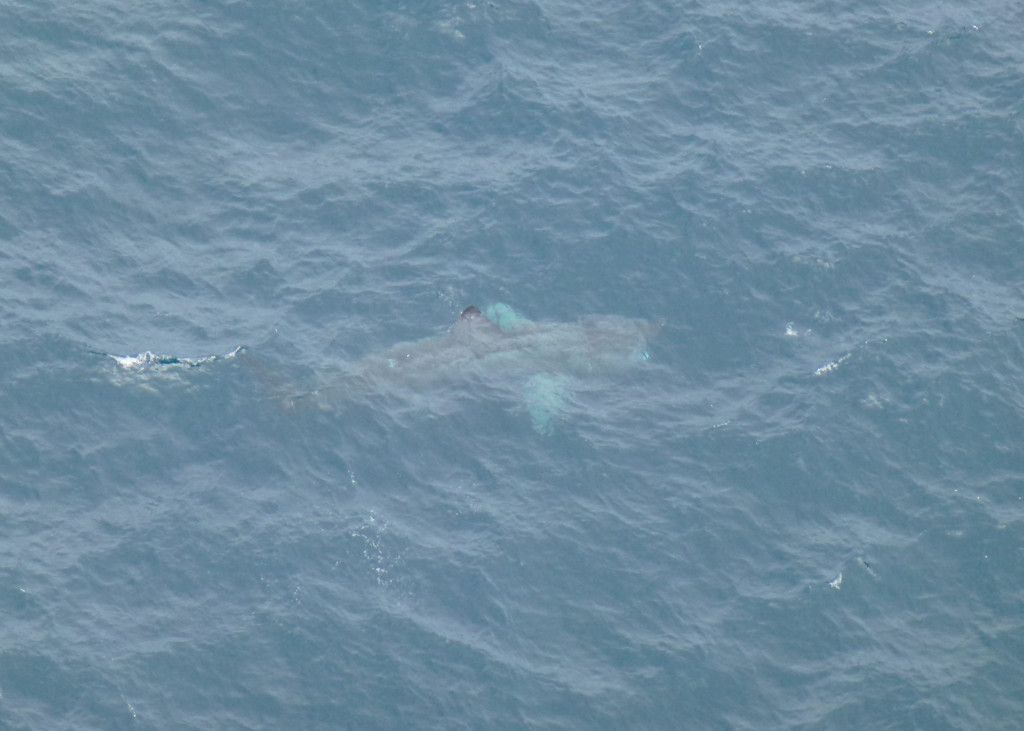 Whilst there, we spent time working to maintain and conserve this dual World Heritage Site but we also had the opportunity to go on many guided walks across the island. What I found interesting is that virtually every structure on the island is a Scheduled Ancient Monument. This included our toilet block and meant you couldn't do something as simple as replacing a doorknob without having applied for permission to do it! And this is why we were told never to use our initiative, which as you can imagine we all found very difficult to do.
Whenever you left the village you always had to be wary of the bonxies (great skuas), these large birds are very territorial at this time of year and think nothing of swooping low over your head and sometimes smacking you on the head with their feet. I was the 'sacrificial lamb' because I am so tall but they seemed to sense I was a ranger and never hit me although they did get close!
One afternoon while out walking we saw a basking shark. We were looking over the edge of a cliff out to Boreray (a spectacular sight in itself) when all of a sudden we saw this shape in the water below us. Because we were looking from above we could see the outline of this massive creature with its dorsal fin occasionally breaking the water.
Thanks to NTS staff – Kevin and Gina and our work party leader Donald. Their knowledge of the island made it a truly memorable experience. Also to everyone in work party 3 for being such a great bunch of folk!
Laura Preston – Scottish Wildlife Trust, Falls of Clyde Ranger
Help protect Scotland's wildlife
Our work to save Scotland's wildlife is made possible thanks to the generosity of our members and supporters.
Join today from just £3 a month to help protect the species you love.
---
Preface
Last month I volunteered on a National Trust for Scotland work party to St Kilda. St Kilda is described as 'the islands at the edge of the world' and is …