Falls of Clyde Recent Sightings 16th-22nd June
Hi,
The highlight for me this week was watching a couple of common bird species in a picturesque setting. House martin and sand martin were the two species and Bonnington Linn provided the backdrop.  The birds were busy hawking insects in the gorge however what amazed me was the small amount of effort they had to put into flight, skilfully gliding around using the updraft produced from the river below to stay aloft.
Young birds continued to pile out of nests with noisy starling offspring joining adults in the fields looking for leatherjackets, great spotted woodpecker chicks with their red heads, 'yakking' along the Clyde Walkway and the first great and blue tit fledglings observed on the woodland trails.
Night time temperatures remained high enough for moth trapping to be rewarding with scorched wing, peach blossom and poplar hawkmoth of note. Meanwhile green-veined white butterflies were seen flying around when the sun ventured out from behind the cloud.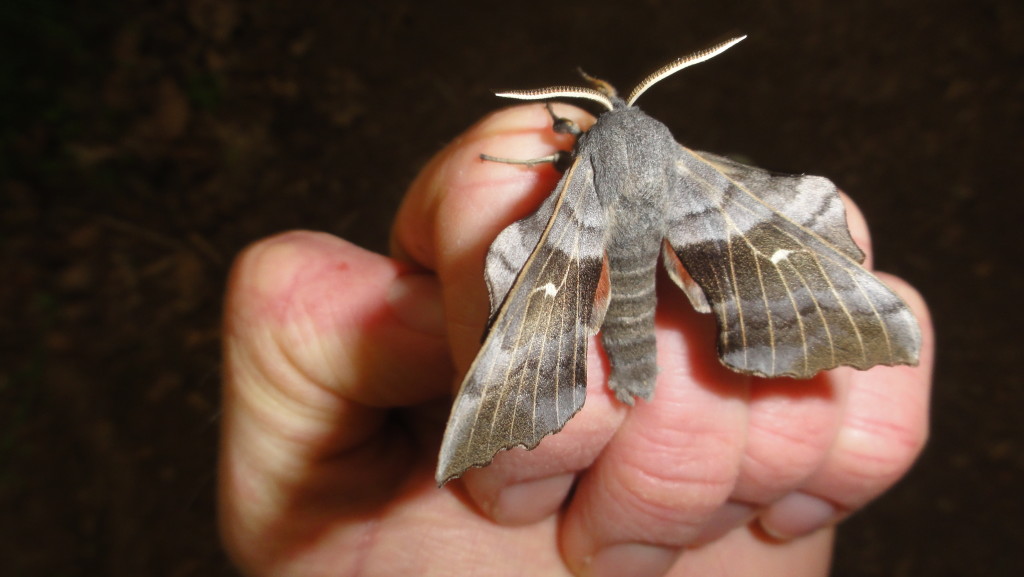 We had our first hawkmoth of the trapping season, this species always poplar with lepidopterists.
New blooms this week included common spotted orchid (Clyde Walkway near Bonnington Powerstation), eyebright (Bonnington Pavilion) and ragged robin (Bonnington Pavilion).
Other interesting sightings included, 2x mute swan (upstream of Bonnington Weir, 19th), 10+ mallard (upstream of Bonnington Weir, 19th), peregrine falcon (Peregrine Watchpoint, female, regular), garden warbler (singing on Clyde Walkway, near Corra Linn, regular), raven (Bonnington Pavilion, regular flyover) and yellowhammer (upstream of Bonnington Weir, daily).
Adam Jones – Scottish Wildlife Trust, Falls of Clyde Seasonal Ranger
Help support our vital work and join us today!
Help protect Scotland's wildlife
Our work to save Scotland's wildlife is made possible thanks to the generosity of our members and supporters.
Join today from just £3 a month to help protect the species you love.
---
Preface
Hi, The highlight for me this week was watching a couple of common bird species in a picturesque setting. House martin and sand martin were the two species and Bonnington …