What a difference a week makes – little over 8 days ago our female was still patiently incubating her clutch of 3 eggs and now she is brooding 3 demanding little chicks. Staff, volunteers and visitors are over the moon with the family's current progress, but we know there is still a long way to go yet…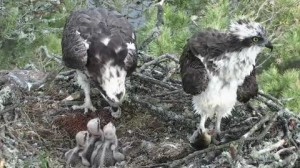 The chicks are growing in size and strength every day and after a few initial concerns even our smallest and newest chick is beginning to catch up. This little one does have a tough time in the nest surrounded by its boisterous older siblings, although thankfully unlike other raptor species, osprey chicks display little aggression towards each other. Our female is doing a great job brooding and feeding her trio – whilst the eldest chicks are obviously dominant at feeding times the attentive mum has been seen working her away around the nest, doing her best to share the food out evenly.
However earlier this evening our male was a bit too keen with his fish delivery – leaving a perch in the nest still very much alive. After lying stationary for several minutes whilst the female was quietly brooding, the perch suddenly came to life, flapping vigorously in the nest and taking the female very much by surprise! Unbeknown to the fish, it flapped its way to the centre of the nest and under the female where it rested for a minute before proving too tempting to resist and became the chicks' final meal of the day.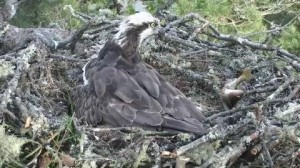 In other news, one of our osprey watch team had a fantastic wildlife sighting whilst on duty at the beginning of the week. During the early hours of the morning, a water shrew was spotted in the shallow waters directly in front of our hide! These semi-aquatic mammals are usually very elusive, but being the largest of Britain's shrews and with a long pointed nose, black velvety fur with a white belly they are easily identifiable.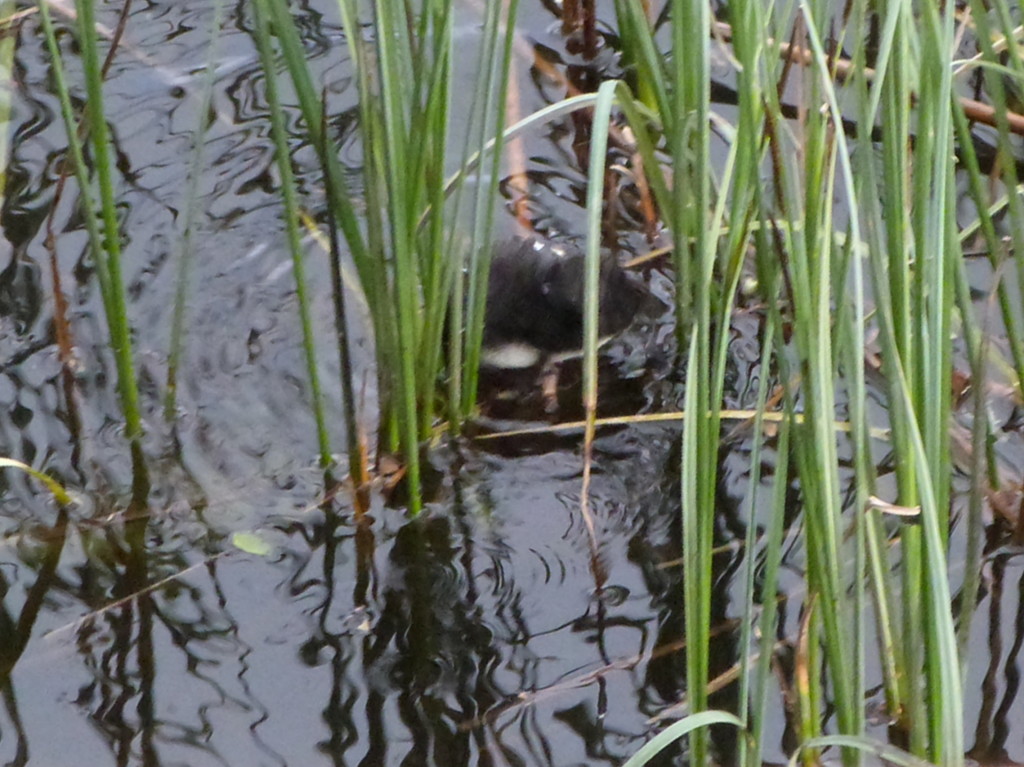 This is a fantastic record for our reserve, and just goes to show that you never know what you might see when you visit Loch of the Lowes!
Charlotte,
Perthshire Ranger.
 
Help protect Scotland's wildlife
Our work to save Scotland's wildlife is made possible thanks to the generosity of our members and supporters.
Join today from just £3 a month to help protect the species you love.
---
Preface
What a difference a week makes – little over 8 days ago our female was still patiently incubating her clutch of 3 eggs and now she is brooding 3 demanding …