It's been all go here on the reserve with lots of birds appearing over the past week or so. For an in-depth update, read the blog with recent sightings by our Ranger, Adam. Last week I spent a few days up in Argyll camping at Glendaruel. We had a barn owl nest box in front of where we stayed and after eagerly waiting, out came not one but two owls! When they first emerged they stayed in the trees preening their feathers and generally, just waking up. After about 10 minutes they went out hunting, quartering the fields looking for field voles. On the second evening we sat waiting at the same time and were lucky enough to see them again!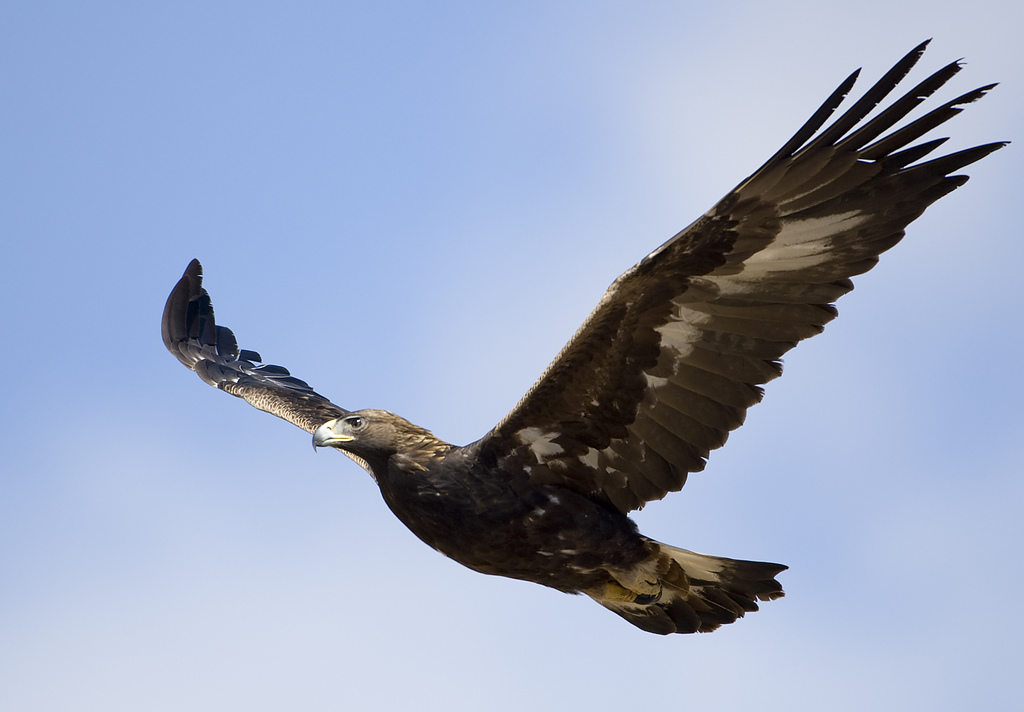 During the day we 'bagged' a Munro and we kept a look out for golden eagles. When we were heading back to the car, I saw a looming shape in the sky and after further inspection we both agreed it was a golden eagle. After watching it for a while we then saw another come into view. We could tell the difference between the male and female even though they were far away because, as with peregrines, the female is larger than the male. We were also lucky enough to see some courtship behaviour. They flapped their wings a few times, then tucked them in, swooped down and back up and then repeated this action few times. An utterly unforgettable sight!
How did we know it was a golden eagle and not a buzzard? First there is a huge size difference although that is difficult to tell when they are so far away. Second, golden eagles have really distinct long finger edged wings and finally, golden eagles have a straight edged tail compared to buzzards that have a rounded tail.
Laura Preston – Scottish Wildlife Trust, Falls of Clyde Ranger
Help support our vital work and join us today!
Help protect Scotland's wildlife
Our work to save Scotland's wildlife is made possible thanks to the generosity of our members and supporters.
Join today from just £3 a month to help protect the species you love.
---
Preface
It's been all go here on the reserve with lots of birds appearing over the past week or so. For an in-depth update, read the blog with recent sightings by …