In winter time, one of the mostly commonly seen birds is the robin. This is because they are incredibly territorial and they also start their breeding season earlier than most other birds. They are readily spotted in gardens and will follow a gardener around, not because of their fondness for people but because disturbed soil provides the best hunting ground for fresh worms and grubs.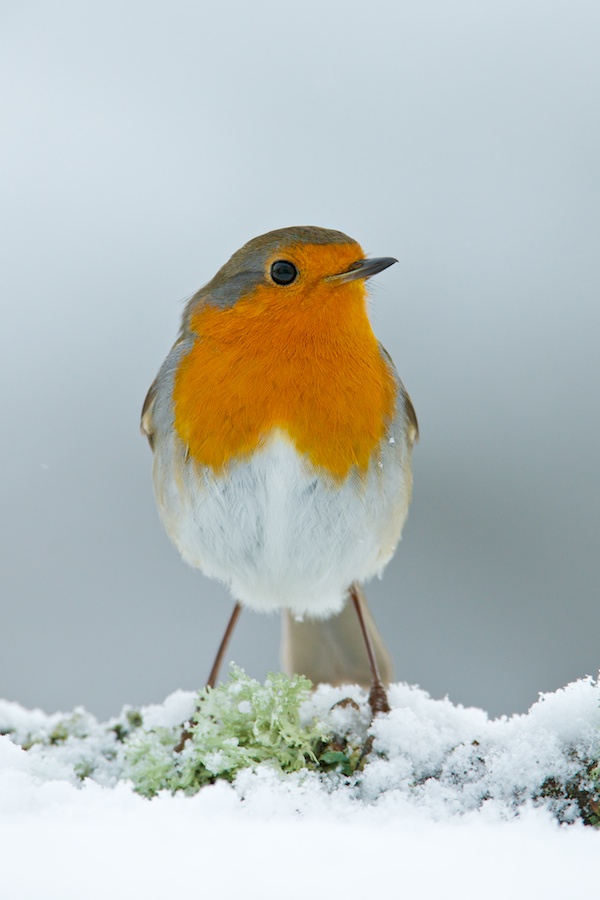 In the 1930's a man called David Lack did a study on robins and he uncovered some rather interesting information. David ringed the robins that came into his garden and he found that the robin he had one week would be different to the robin he had the next. The study, carried out over a number of years showed that it is highly unlikely the robin who comes to see you in your garden is the same one each time.
Another study he carried out showed just how territorial these birds are, he put a stuffed robin on a fence post to see how the robins would react, needless to say the poor stuffed robin had the stuffing taken out of him! Robins, are belligerent little blighters and it is said that around 10% of all robin deaths are caused by them fighting with each other. If you have ever seen two robins fighting, you will not for one-second question that statement. Because robins protect their territory so fiercely, you will hear them singing all year round and unusually, both the males and females sing.
If you are planning on feeding the birds this winter I would urge you to be consistent. Birds use lots of energy finding food and there would be nothing worse than a bird visiting your garden to find nothing for them.
Laura Preston – Scottish Wildlife Trust, Falls of Clyde Ranger
Help protect Scotland's wildlife
Our work to save Scotland's wildlife is made possible thanks to the generosity of our members and supporters.
Join today from just £3 a month to help protect the species you love.
---
Preface
In winter time, one of the mostly commonly seen birds is the robin. This is because they are incredibly territorial and they also start their breeding season earlier than most other …