Last week I was out with a volunteer collecting seeds for planting in our tree nursery. Although it is now getting a little bit late in the year for finding them, we did manage to get hold of some sloes (blackthorn berries), elder berries, haws (hawthorn berries), a few hazel nuts, yew berries, redcurrants and rosehips. I would hazard a guess that around half the seeds we collected will not be viable, which is why it is important to collect more than you will need if you want to grow them. If you just plan on cooking the fruit than that doesn't really matter!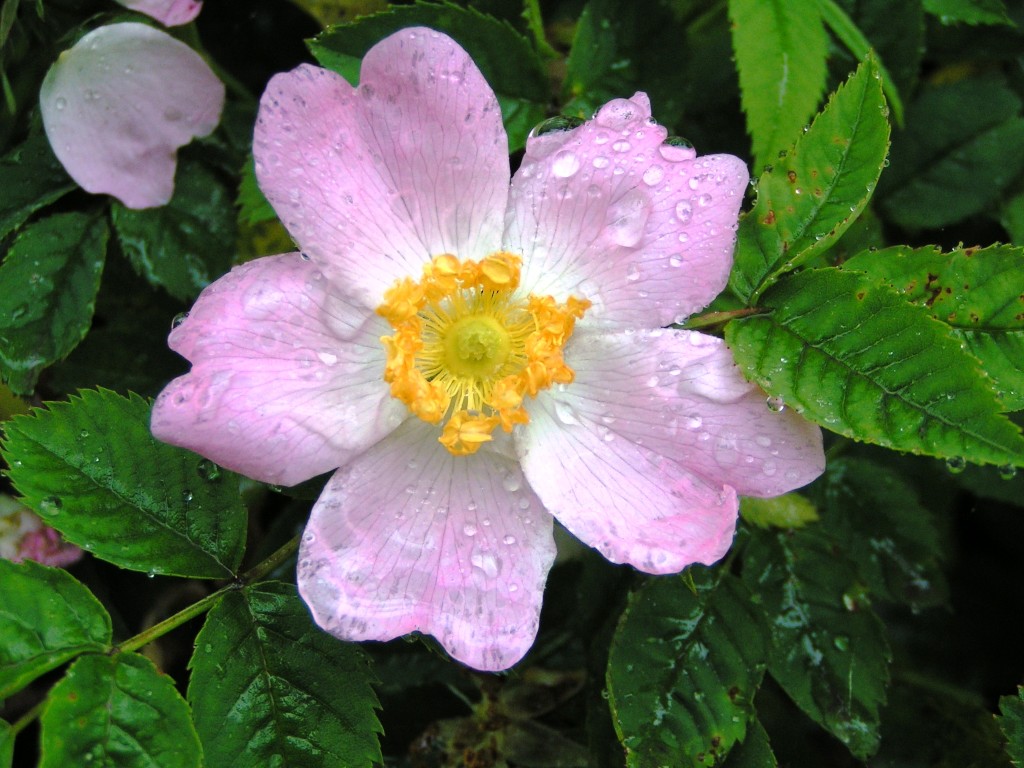 My stepfather will be disappointed to hear that I have left it too late to get a good crop of sloes to make sloe gin. I will argue though, that I don't think it is my fault! Along the boardwalk are a lovely bunch of blackthorn trees and interestingly, there were plenty of sloes on them, just not within reach (unless you wanted to fall into the river). I seem to have some human competition!
Happily though, there are plenty of rosehips still bountiful on the reserve. Rosehips make a wonderful syrup rich in vitamin C and during the Second World War rosehip syrup was used as a substitute to oranges which were unobtainable at the time. Rosehip syrup is very easy to make and recipes can be found online (or ask your gran). It is also possible to make rosehip jelly and rosehip tea. One note of caution though, rosehips have hairy seeds so it is important to when making anything from them to strain them at least twice to get rid of them as they can upset your stomach otherwise.
Laura Preston – Scottish Wildlife Trust, Falls of Clyde Ranger
Help protect Scotland's wildlife
Our work to save Scotland's wildlife is made possible thanks to the generosity of our members and supporters.
Join today from just £3 a month to help protect the species you love.
---
Preface
Last week I was out with a volunteer collecting seeds for planting in our tree nursery. Although it is now getting a little bit late in the year for finding …