Environmental charities have welcomed a report published by the Scottish Parliament's Environment, Climate Change and Land Reform Committee on deer management in Scotland.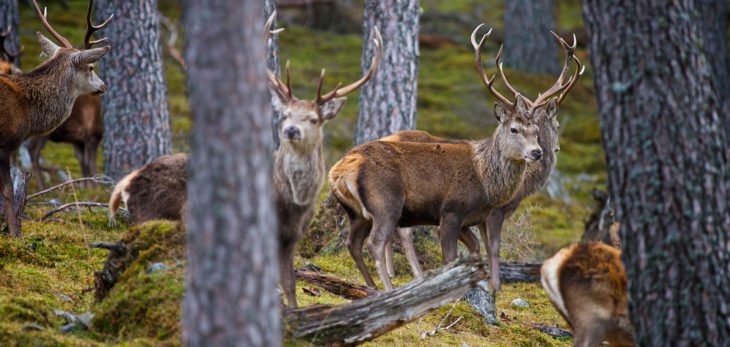 The Scottish Wildlife Trust, John Muir Trust and RSPB Scotland fully endorse the key findings of the report, including that the current system of deer management is failing to protect important habitats, and that Scottish Natural Heritage appears to have insufficient resources to enforce legislation.
The charities have also welcomes a key recommendation to establish an independent working group to provide clear advice on the way forward for deer management in Scotland.
Our Head of Policy Dr Maggie Keegan said: "Meeting Scotland's biodiversity targets requires a step change in deer management. Unsustainable numbers of deer in some areas are preventing regeneration of native woodland and causing damage to other important habitats.
"While some good progress has been made in recent years, half of Scotland's Deer Management Groups are still failing to outline how they will prevent damage to designated sites including woodlands and peatlands. These habitats take years to recover and the longer we wait to act, the greater the cost of restoring them.
"This report represents one of the closest examinations of deer management in Scotland ever carried out. The Scottish Government should pay close attention to its findings."
Mike Daniels, Head of Land Management at the John Muir Trust said: "Unsustainable deer management has been a running sore within Scotland's environment for decades. Our woodlands and peatlands deserve better. We are pleased that this cross-party committee has grasped the nettle on this issue and is asking for strong action from land managers and government regulators alike. We eagerly await the Scottish Government's response."
Find out more
Read the Trust's policy on wild deer