Volunteering for the Scottish Wildlife Trust
My name is Julie and I would like to share my story of volunteering with the Trust. After a fixed-term contract in an engineering office, I had eight months ahead of me before I could take a competitive exam that I needed to work within the French administration, this gave me plenty of time to volunteer abroad.
You might ask, "why volunteering" and "why abroad" the answers are simple, I wanted to give my time to a cause that is important to me and while I have traveled, I hadn't actually lived overseas. This was my time and opportunity to do this before I got full time employment. I was also confident in doing this as I do have previous experience in volunteering and I was keen to do it again.
Now here I am in Scotland, having arrived in January by total fluke, the first website that appeared in my browser was for the Scottish Wildlife Trust, I didn't look any further or compare the Trust to anyone else – I don't know why. I saw the advert for a conservation volunteer with a minimum commitment of three months and signed up for it straight away. Scotland though! Arriving in mid January! The weather in the south west of Scotland wasn't actually that bad, there was only a few days of snow, cold but not windy and not super wet. In fact the weather might even have been better compared to the east of France where I come from.
It only took two weeks for me to fall in love with Scotland. The landscapes are breathtaking, the people very welcoming and the work is entertaining. We are outside all day, four days a week doing handy work in the middle of nowhere. A true breath of fresh air having lived in big cities my whole life. I really felt I was doing something according to my values, helping a charity and doing something for the planet.
I was living in a shared house with some other volunteers and we really got on well, I felt at home. When I told Chris Archbold, the Reserves Project Officer that I wanted to stay in Scotland after my three months and find a job, he told me about a program called European Voluntary Service, funded by the EU (Erasmus+). This permits young people between 18 and 30 years old to volunteer abroad for up to one year while receiving a small amount of money. What a surprise! I could actually continue to volunteer without living on my savings.
I am almost 30 years old so this was my last chance, the opportunity to stay in Scotland for another year and have time to look for a job and move here permanently – of course I signed up and was lucky enough to be taken on.
Now here I am six months later, still happy, still in love with Scotland, still enjoying my Monday to Thursdays and life outside volunteering. I am literally having the best time of my life and I still have nine months to go –  I really cannot wait to see what will come next on my amazing journey.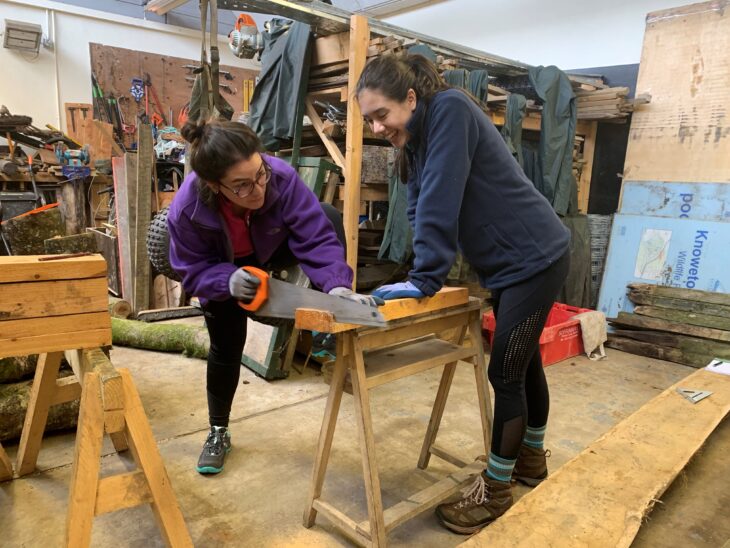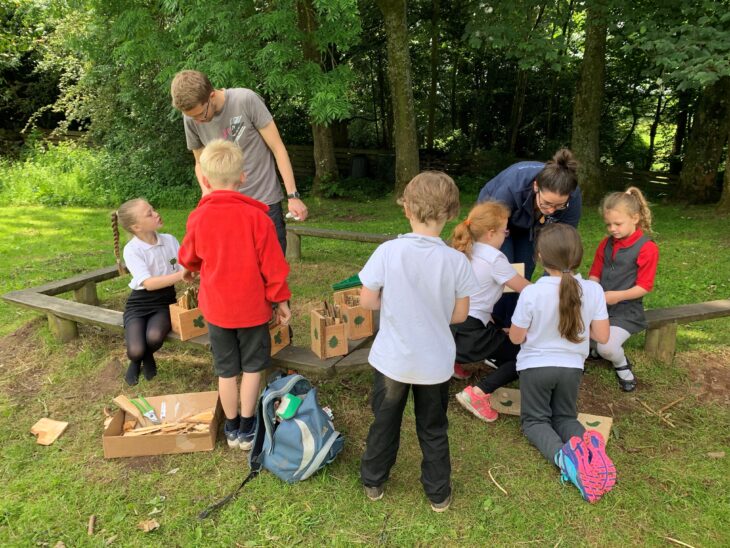 By Julie Bonfait, European Voluntary Service Volunteer with Chris Archbold, Reserves Project Officer covering South West Scotland.

Help protect Scotland's wildlife
Our work to save Scotland's wildlife is made possible thanks to the generosity of our members and supporters.
Join today from just £3 a month to help protect the species you love.
---
Preface
My name is Julie and I would like to share my story of volunteering with the Trust. After a fixed-term contract in an engineering office, I had eight months ahead …