Nature is often used in films and animations – to set the scene, add drama and provide characters. See if you can create your own dramatic photographs, using your own minifigures and toys. You could use films like Jurassic Park for inspiration and try to recreate the scenes! This is a fun activity for younger children, while providing a great creative project for older children and young adults.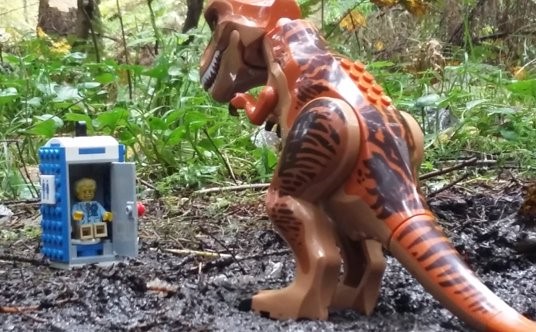 ---
What you will need:
Minifigures and/or toys
Natural objects to set the scene (indoor or outdoor)
A camera or smart phone
---
How to take your minifigure photos:
Set up your minifigures into a scene of your choice.
You could use a famous film as inspiration, or create your own unique shot.
You could use nature as your backdrop; natural objects and house plants; or toys that represent wild species as characters.
Take your photos! Try taking them from different angles and positions to see how this changes the frame of the photo.
As an extension – you could create a portfolio and storyboard for a new film that you've created. You could even write a script.
You could also try and use your minifigures to create a stop motion animation – you can find instructions for that by clicking here.
Share your minifigure photos using #DiscoverLearnPlay
This activity was developed as part of the Trust-led Cumbernauld Living Landscape partnership.