Ten different species of bat call Scotland home. All bats are nocturnal, and all need a safe place to roost. Building a bat box is a great way to provide a habitat, and to help these species thrive.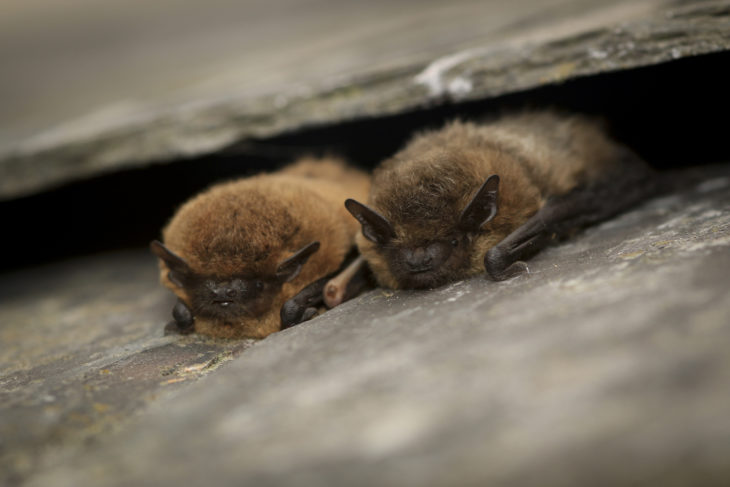 Bats like to have a cosy, warm roost – so you'll need to make sure it's well insulated and water tight! They will also need a rough texture to the wood, to give them something to cling to. Many preservatives can harm bats so please make sure to use untreated wood. The entrance needs to be wide enough for the bat, but narrow enough to keep out predators, as well as draughts.
Please remember – all bats and their roosts are strictly protected by law. Once a bat box has been put up, it must not be opened unless you have a licence to do so. If you'd like to see if bats are using their new homes, simply check for droppings underneath, or go out at dawn or dusk to watch for bats arriving and leaving (make sure to watch them from a safe distance).
Be patient – it can sometimes take years for bats to discover a new box.
---
What you will need:
This activity requires adult supervision and assistance for all ages.
Rough cut, untreated timber (2cm thick)
Tape measure
Pencil
Saw
Hammer
Nails
Rubber flap
Odourless wood glue (optional)
---
How to make a bat box:
Follow the instructions in the illustration below to build your bat box.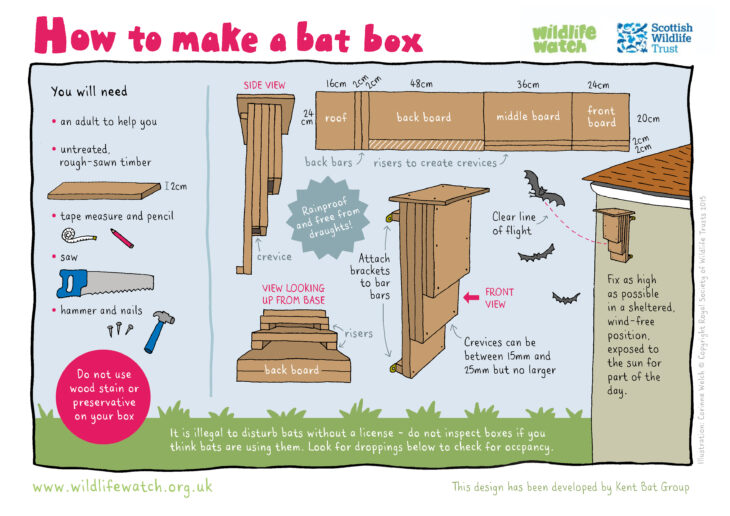 How to make a bat box. Illustration Corinne Welch © Royal Society of Wildlife Trusts 2015
Share photos of your bat box using #DiscoverLearnPlay