Drawing wildlife is a fun way to observe and learn about the natural world.
Sometimes knowing where to start can be a bit daunting and it can be easy to get frustrated while trying to make the picture perfect. The key is to not worry – focus on drawing what you see and remember to enjoy yourself!
Practice makes perfect and, to give your eye and brain a helping hand, you can start off your skills by using a drawing grid. This technique works for drawing other things too, from objects to people, so it's well worth giving it a go.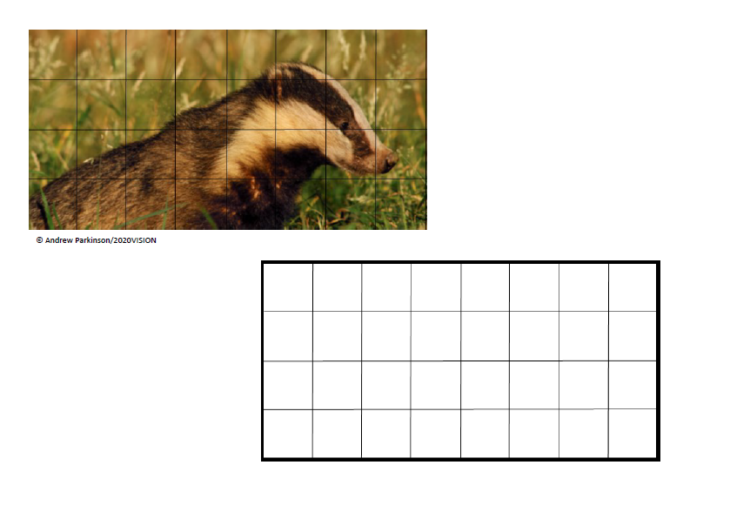 ---
What you will need:
A computer and printer (or a picture cut from a magazine)
A pencil
A ruler
---
How to complete your drawing grid:
Start by drawing a grid of squares over your printed picture or magazine cut out.
It helps to make the squares an easy size to measure out, such as 2cm x 2cm
On a new piece of paper or beneath your printed picture, draw a new grid (lightly, so that it doesn't show through your drawing later) with the same number of squares and with the same dimensions as your drew on the printed picture.
Taking one square at a time, draw what you see – keep going until you get a complete outline.
Now apply the same method to complete the shading – shading one square in at a time.
Once you're done, you should have a pencil copy of the printed picture! If you would like to try this, but don't want to draw the grid, you can try our badger drawing sheet to start you off.
Share a photo of your drawing with us, using #DiscoverLearnPlay