It's amazing how quickly wildlife will appear in a garden, once there's a home for it! Improve the range of habitats in your garden simply and quickly, by making these three types of hidey holes.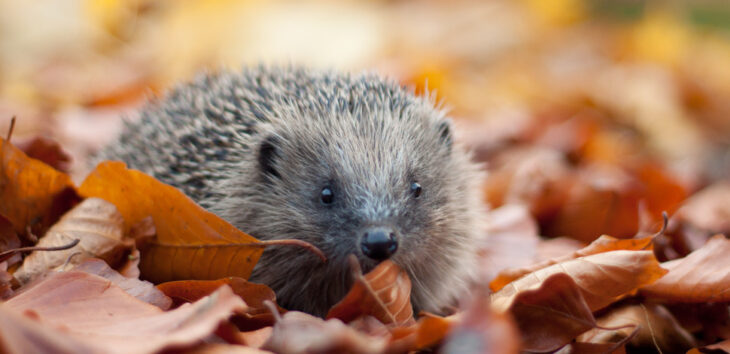 ---
What you will need:
An old bowl
A paving slab
A trowel
Sand
A rake
Dry leaves
Twigs and branches
Logs
Air bricks or rubble
Branches and garden trimmings
---
How to make your homes for wildlife:
For amphibians:
Dig a shallow hole in a cool, damp area of the garden.
Place the shallow bowl within this and line with sand.
Cover with a paving slab – leave room for an upward sloping tunnel.
This will provide a place for amphibians to overwinter.
For hedgehogs:
Rake leaves into a pile in a quiet part of your garden.
Build up a structure around this, making a mesh from twigs and branches.
Leave an entrance hole at the bottom – this will provide a perfect resting spot for hedgehogs.
For minibeasts:
Stack the logs into a pile.
Cover the logs with air bricks or rubble.
Place a layer of branches and garden trimmings over the top.
This will be the ideal hang out for minibeasts!
Share your photos using #DiscoverLearnPlay