There are huge benefits to climbing trees! The riskiness of climbing trees can improve children's confidence, their motor skills, and their connection to nature. Being above the ground and close to trees can provide a calming space; overall, creating a memorable experience.
Follow our tips on how to climb trees safely by dynamically risk assessing trees.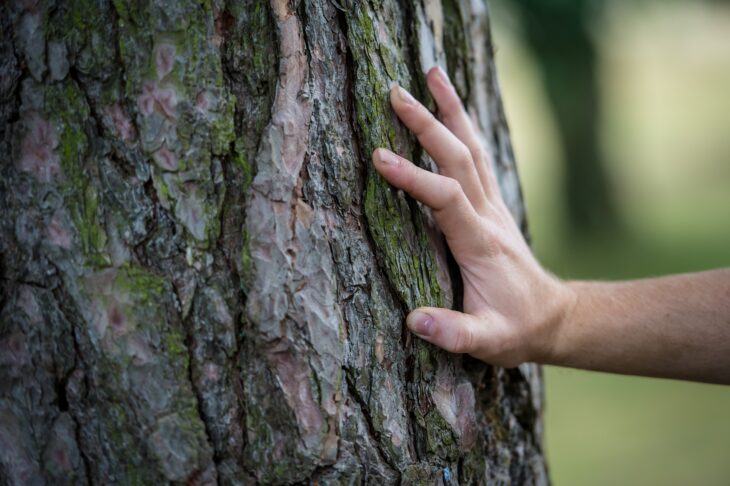 ---
What you will need:
---
How to climb a tree:
Before climbing a tree, you must assess the tree and its surroundings.

What has the weather been like recently? Will the branches be wet? Or is there a chance some of them are unstable from wind damage? If the answer is yes, it's best to wait for suitable weather.
Are the trees healthy and is there any dead wood? A dead branch will have a lack of foliage, bark or twigs and will have a distinct snapping sound. A dead tree might have fungus growing around its base. Avoid these when climbing and get children to mark dead branches so others can see them!
Are there any rocks or branches under the tree? Remove them or choose another tree.

Next, you can plan how far you climb – only climb as high as you are comfortable!

Children should not climb higher than 3x their height off the ground. Or higher than adults feel comfortable getting them down!
Add a flag or a ribbon to mark the climbing route or maximum branch height.
Never go beyond what you're comfortable and set measures to reduce risks after you dynamically risk assess the tree.

Children should not be put under pressure when climbing – they should not be forced to climb higher than they are comfortable and when climbing should not be distracted.
As children learn more how to identify risks when climbing they can climb trees more safely. Moreover, their confidence will improve, and this could extend to other areas in their life!