Any experienced camper will tell you one of the first things you need to do is build your shelter! Nature has all the materials you need to create a safe and cosy place to stay, whether you need a place to sleep overnight or a den to while away a few hours with friends. We've got ideas for two main shelter types here, but you could also get creative using your outdoor space and see what you can create!
---
What you will need:
An outdoor space with trees and branches
Gloves
---
How to build your survival shelter:
Firstly decide which frame you will use: a sloping A-frame or tent shaped. Build these frames as shown in the diagrams below.
Collect straight branches and line them up along the length of your shelter.
Then collect smaller twigs and weave these between the branches to create a mesh.
Cover the frame with materials such as large leaves to make it waterproof. Bracken is particularly good for this but make sure you are wearing gloves and watch out for ticks.
Your shelter is ready – grab what you need and settle in!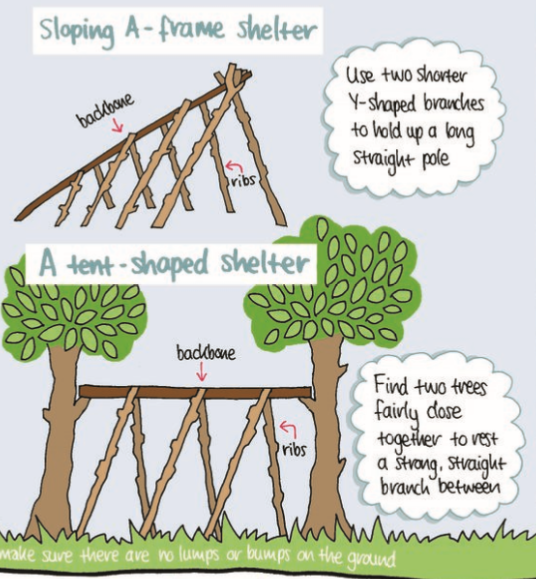 Share photos of your shelter using #DiscoverLearnPlay