The Trust has joined forces with Scottish Badgers to launch Scottish Badger Week, which runs between 20 and 28 May and aims to offer a range of opportunities to learn about and get involved in protecting this iconic and much-loved species.
We have also working together to create a hub for badger conservation at Falls of Clyde Visitor Centre and Wildlife Reserve, which will act as a base for volunteering and training events.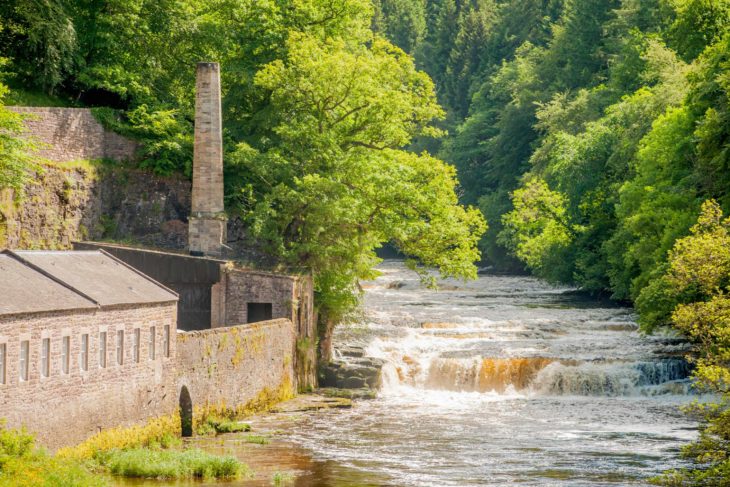 Visitor Experience Manager Lyndsay Mark said: "The peaceful ancient woodland at Falls of Clyde is a perfect habitat for badgers and a great place to view them and teach people how to spot signs of badger activity.
"We're excited to be celebrating the first-ever Scottish Badger Week with Scottish Badgers, and we hope that creating a new hub for badger conservation will encourage more people to get involved in working to protect them."
Eddie Palmer, Chairman, Scottish Badgers said: "The Trustees of Scottish Badgers greatly welcome the new partnership at Falls of Clyde with the Scottish Wildlife Trust. The promotion of new ways of working with volunteers is essential to any continuing protection of our wildlife and environment in Scotland.
"We're also acutely aware that the welfare of any species is dependent upon there being true biodiversity in our country, and co-operative working between all parties is necessary to bind actions together. Therefore, we are very pleased to be part of the activity at one of the premier wildlife reserves in Scotland."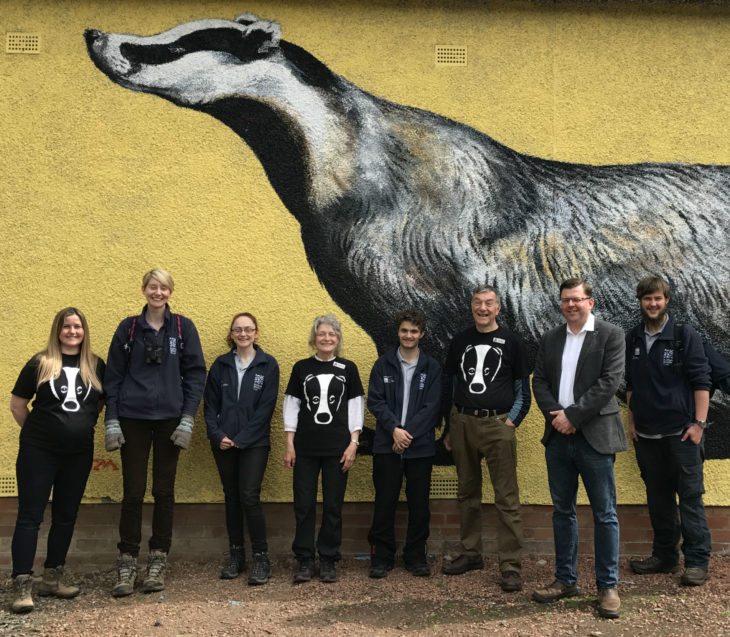 The new partnership was welcomed by the Species Champion for Badgers Colin Smyth MSP at the launch of Scottish Badger Week. He was joined by representatives from Scottish Badgers and the Scottish Wildlife Trust, as well as badger mascot Clyde.
Colin said: "Badgers are an important part of Scotland's biodiversity and landscape but regrettably they remain under threat from persecution, habitat loss and road deaths. I'm delighted to see the Scottish Wildlife Trust and Scottish Badgers working in partnership to get more people involved in the conservation of these special creatures."
Scottish Badger Week runs from Saturday 20 May – Sunday 28 May. A number of special events are taking place at Falls of Clyde including the first ever badger watch streamed live on Facebook, and a drop-in session for people to find out how they can volunteer to help protect badgers.