There is no public access to the Trust's Hare Moss Wildlife Reserve, including the viewing hide, between Wednesday 13 and Wednesday 27 October. This temporary closure is due to work to remove most of the remaining Sitka spruce on the reserve.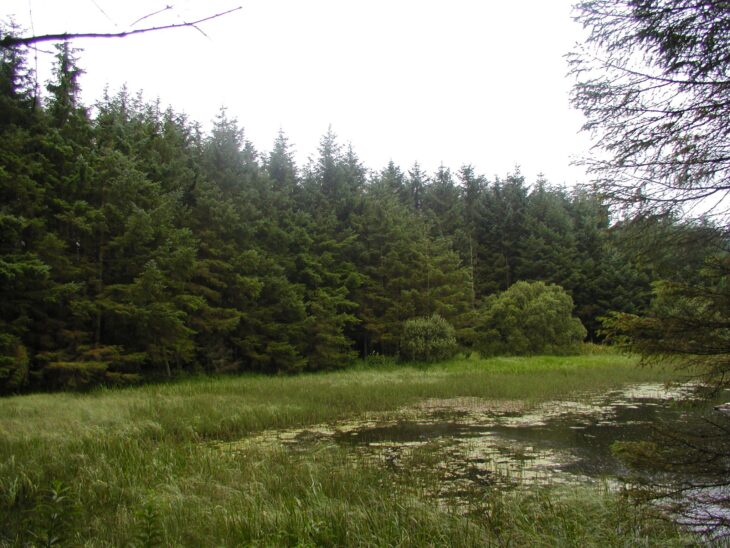 Removing these conifers supports our objective to increase the amount of semi-natural habitat. The area where felling is taking place will be replanted with a range of native trees, including willow, alder, rowan, hawthorn, blackthorn, holly, oak, downy birch and hazel. These trees will be planted by volunteers during work parties organised by our Central Borders Group.
Carrying out the felling work in one operation will allow the areas to be replanted, and allow natural vegetation to begin regrowing, in a single season. This method has been successfully carried out at other wildlife reserves such as Bemersyde Moss and Pease Dean. The Trust has also carefully considered public safety and the environmental cost of bringing heavy machinery on to the reserve.