How protecting and restoring nature can help to tackle climate change  
With COP26 underway, Nature-based Solutions Policy Adviser Rebekah Strong looks at how protecting and restoring nature can help to achieve the targets of the Paris Agreement, keeping global warming below 2 degrees Celsius. 
In 2015, at COP21 in Paris, 197 countries signed up to the Paris Agreement. This states that global temperature increase should be limited to below 2 degrees Celsius, ideally aiming for a maximum of 1.5 degrees this century, compared to pre-industrial levels.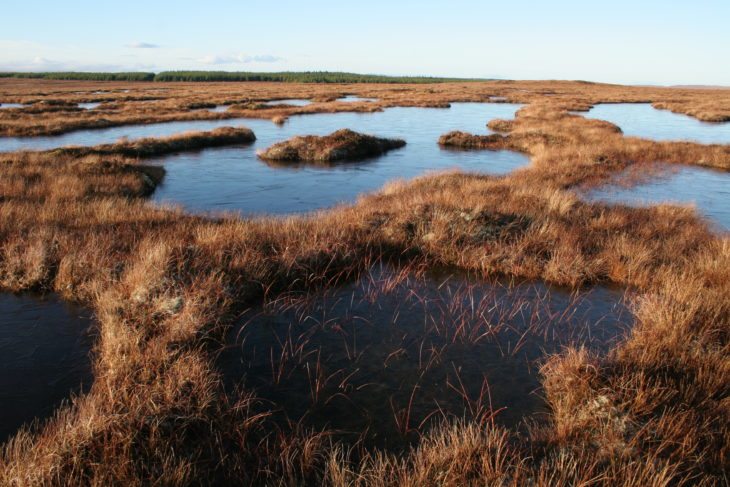 Whether this target will be achieved will depend largely on the way we use and consume natural resources. Even with our best efforts it will be incredibly difficult to achieve the cuts in greenhouse gases necessary to limit warming without a shift in our collective approach across government, business and society. Decarbonising the economy needs to be prioritised, but nature-based solutions can help bridge the gap. 
Protecting and restoring ecosystems and improving the sustainability of our land can help limit or even reduce global temperature increase. Nature-based solutions to climate change can:  
Avoid the release of already stored carbon through the protection of ecosystems, preventing five gigatons of CO2 being released globally per year. This is the equivalent emissions of over one trillion car journeys.

 

Increase absorption of carbon from the atmosphere by restoring and sustainably managing the land, locking up an extra five gigatons of CO2 globally per year.
While nature-based solutions alone are not sufficient to achieve the target of net-zero carbon emissions by 2045 set out by the Scottish Government, they are still an essential part of the response to the climate emergency.  
A recent study showed that nature-based solutions can offer the cost-effective CO2 reduction necessary to increase the likelihood of keeping global warming below 2 degrees Celsius, and this was without considering all the viable nature-based options. This study looked at increasing tree cover and preventing deforestation along with better management of grassland and agriculture, and protecting and restoring wetland, all of which can be delivered across Scotland.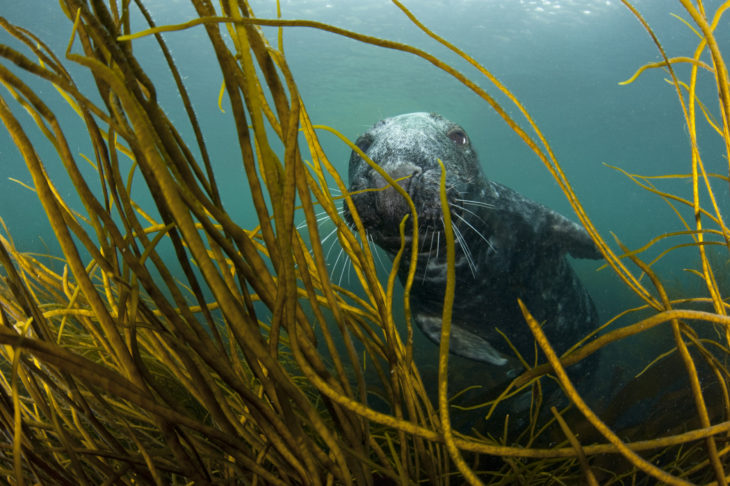 Protecting and restoring natural and semi-natural ecosystems will also continue to cool the planet even after we have reached peak global temperature, as ecosystems grow and continue to store carbon. And there are further benefits. Along with many other benefits, trees will continue to provide shade and act as natural air conditioners, wetlands will ensure a more secure supply of water, kelp forests will help protect our coastlines and provide employment opportunities in coastal communities and wee forests will improve our mental and physical wellbeing.  
Successful delivery of  nature-based solutions depends largely on our ambition and engaging properly with the communities who can help deliver them such as farmers, crofters and foresters. They need to be designed for longevity to benefit current and future generations. Increasing investment in nature-based solutions now is essential to take advantage of multiple benefits in the future, not least the potential to reduce global temperature rise.  
Subsidies urgently need to be moved away from fossil fuels and detrimental land management practices and instead be used to support sustainable, regenerative management of ecosystems. Nature-based solutions, coupled with rapid decarbonisation of the economy, will give us a fighting chance of meeting the Paris Agreement, as well as and any future 'Glasgow Agreements'. 
Rebekah Strong, Nature-based Solutions Policy Adviser
Help protect Scotland's wildlife
Our work to save Scotland's wildlife is made possible thanks to the generosity of our members and supporters.
Join today from just £3 a month to help protect the species you love.
---
Preface
With COP26 underway, Nature-based Solutions Policy Adviser Rebekah Strong looks at how protecting and restoring nature can help to achieve the targets of the Paris Agreement, keeping global warming below …