Bold new plans for Kilminning
Crail Community Partnership in Fife are raising funds in support of a community asset transfer and environmental improvements including creating new wetland and woodland habitat. In this guest blog they explain their ambitious plans, and how you can support them.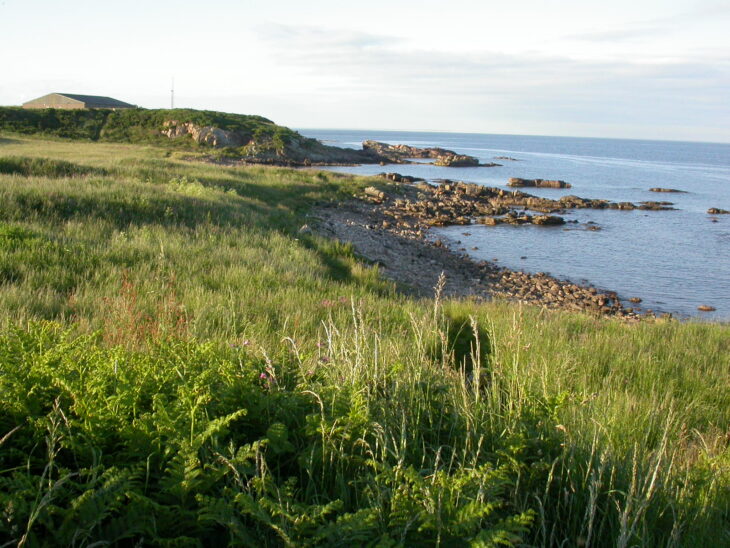 Kilminning Coast is a Scottish Wildlife Trust reserve, nationally protected as a Site of Special Scientific Interest, on the coastal path between Crail and Fife Ness The reserve is leased by the Trust from Fife Council.
Land above the reserve is also owned by Fife Council. Although it is covered in large part by tarmac left over from its use as an airfield, trees and shrubs have begun to take over, making Kilminning a magnet for migrant birds as one of the only bits of wooded habitat on Fife Ness.  
The site is well known to birders and regularly gets scarce migrants such as red-backed shrike, barred warbler, greenish warbler, red-breasted flycatchers and rosefinch. It occasionally gets spectacular rarities like the long staying eastern olivaceous warbler a few years ago and the Siberian thrush of this year. The land at Kilminning is also valued by locals and coastal path walkers as a little bit of nature in the midst of the intensively managed farmland of the East Neuk. 
But the area's ownership by Fife Council made its long-term future uncertain. In recent years, the Council has sold off two adjacent patches of land with the intention to realise their development value. To prevent the same thing happening to Kilminning, the Crail Community Partnership can gain ownership of the land from Fife Council, through a community land asset transfer.
Both the future of the Scottish Wildlife Trust reserve at Kilminning Coast and the adjacent woodland and scrub is nearly secure. We now plan to restore Kilminning's full potential as a wildlife site, and to do something positive for the biodiversity crisis and climate emergency.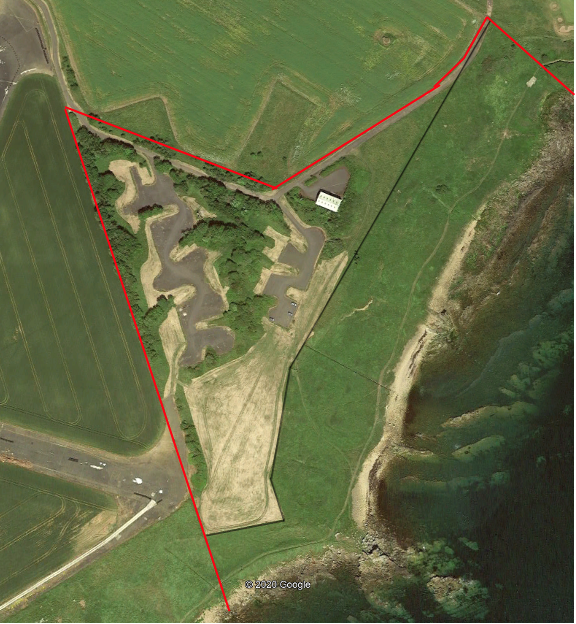 On the land adjacent to the wildlife reserve we plan to create a much more interesting and biodiverse space for nature and for people. We plan to remove much of the tarmac (although leaving enough for access and parking) to create space for more trees, for water and so for more wildlife. Adding wetland habitat to the East Neuk, where there is none at all, would greatly increase the attraction of the area for birds.
An area double the size of the existing reserve, which will remain under Scottish Wildlife Trust management, will be dedicated to wildlife.
Over the next 30 years we want to have Kilminning as part of a network of wildlife sites so that a person could walk all day around Crail in biodiverse, beautiful habitat. And of course, this will all make the Kilminning area immediately better for wildlife. 
We have Fife Council's approval to acquire the site for £1 (subject to legal completion), we need to pay the legal fees for Kilminning (land transfers might be cheap but lawyers are not). We need to do some prompt infrastructure work to manage access to prevent off–road driving and fly tipping. We need to obtain the relevant consents, consult (and pay!) professionals who can advise us about the hydrology of the site and the engineering needed to remove the tarmac and create a loch and flooded meadow instead.  


After this stage we will create a full plan for Kilminning and start a second round of fundraising to make the habitat improvements. This may be a simple as breaking up the tarmac and planting trees, or as complicated as diverting and damming the existing burn that runs through the site to create a loch and other wetland habitats. Whatever the exact outcome, we will end up with a rewilded site which is better for wildlife and people, secure against future development through community ownership . 
How you can help
We need your help on the first steps of this exciting project to restore the natural environment at Kilminning. We will also gain ownership of land to extend Denburn Wood and land around Roome Bay in Crail as part of the larger plan to create the Wild Crail Walks Network to link to Kilminning. We are fundraising at the following links:  
South Kilminning Community Ownership 
PInkerton Triangle, Community Ownership 
For further information and to get involved in this project please email kilminning@gmail.com 
Help protect Scotland's wildlife
Our work to save Scotland's wildlife is made possible thanks to the generosity of our members and supporters.
Join today from just £3 a month to help protect the species you love.
---
Preface
Crail Community Partnership in Fife are raising funds in support of a community asset transfer and environmental improvements including creating new wetland and woodland habitat. In this guest blog they …