The end of an incredible experience
As July begins my summer internship at Falls of Clyde is coming to an end and it's been the perfect way to start my summer after leaving university. It has been a short few months but I've learned many new skills ranging from basic construction to biological recording.
Experiencing nest box monitoring was amazing. Seeing the different stages of blue tits and great tits building their nests, counting the number of eggs that had been laid and checking to see if they were warm or cold, seeing the chicks recently hatched with no feathers to being ready to fledge was incredible. Other biological recording included moth traps, butterfly transects and bumblebee transects which allowed me to improve my identification skills at the same time as seeing the change in wildlife from species that appear in spring to ones that appear in the summer months. From Hebrew character and common Quaker moths, orange-tip and green-veined white butterflies at the start of May, to poplar hawkmoths, ringlets and meadow brown butterflies at the end of June, my identification skills were always put to the test as no two weeks were the same.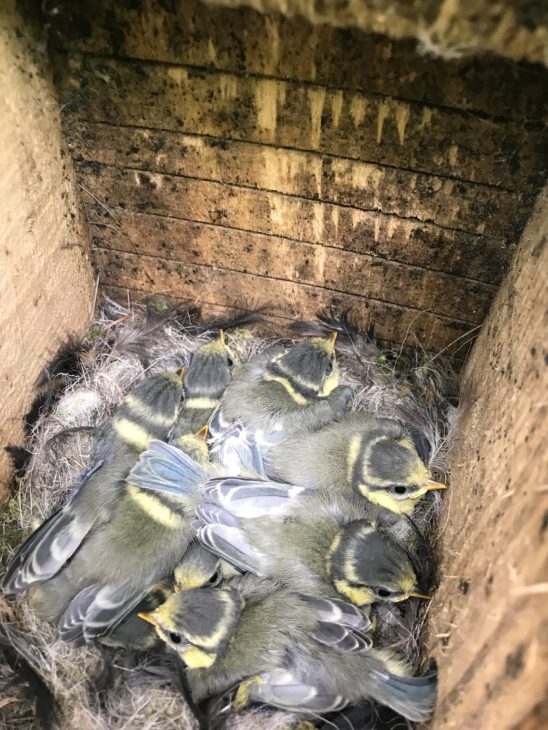 Juvenile blue tits almost ready to fledge  © Victoria Crabb
I've had the opportunity to work with lots of different people from school children to the Falls of Clyde volunteers as well as the rangers here on the reserve. Together we've built fences, cleared overhanging branches, created the foundations for a new pond in the meadow and cleared overgrown footpaths using a strimmer for hours on end until my hands had huge blisters on them! There are times when it's been really hard work but at the end of the day it is all worth it when you see the finished product.
Falls of Clyde really is an incredible place to work as you get to walk past waterfalls almost every day, there is so much wildlife about that there's always something to see and it really is just a peaceful, serene environment to be in. The staff at the reserve have made me feel so welcome and I'm going to miss them all as they are an awesome bunch of people.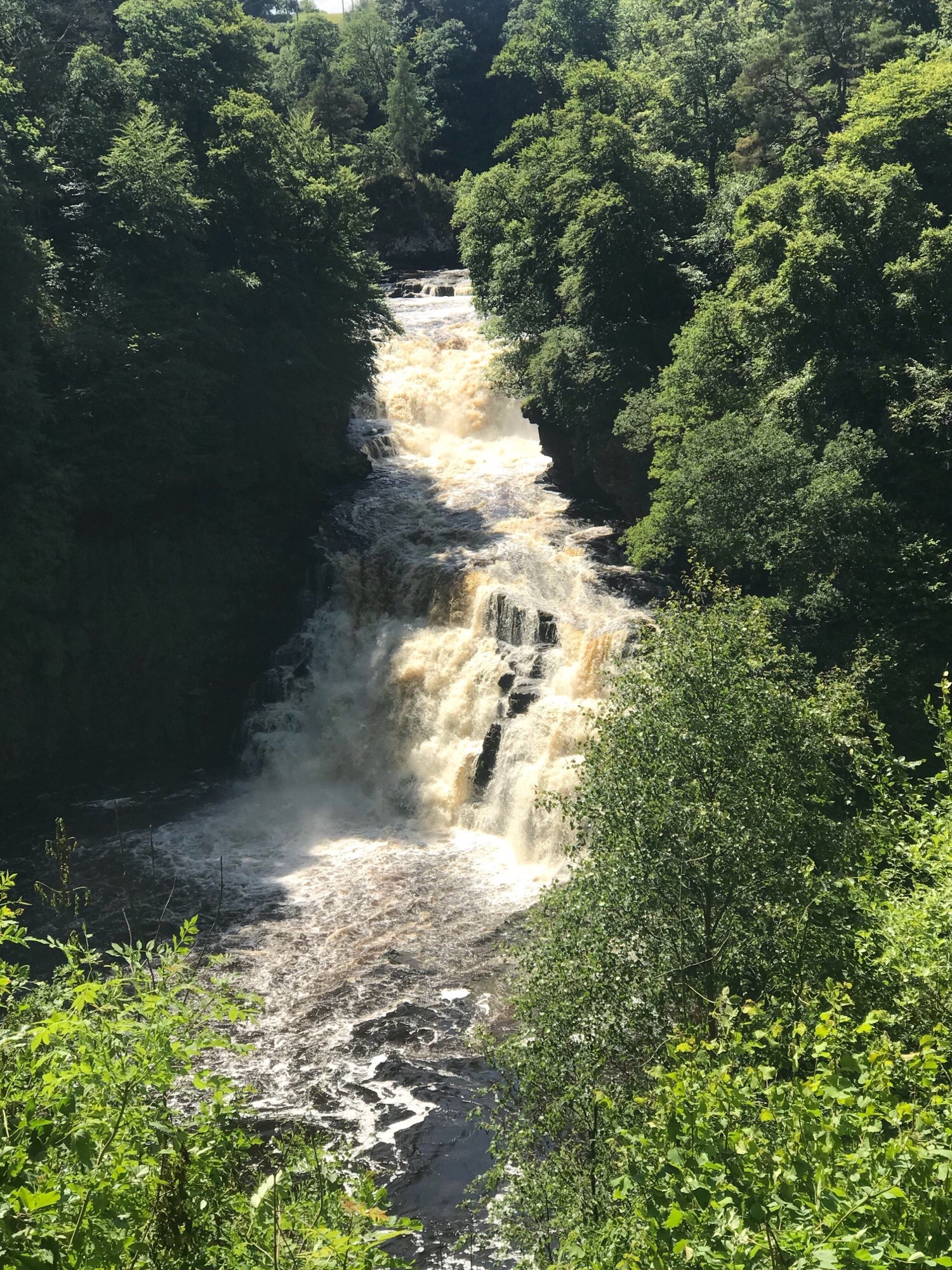 Corra Linn  © Victoria Crabb
Victoria Crabb
Falls of Clyde Assistant Ranger Intern
Help support our vital work and join us today!
Help protect Scotland's wildlife
Our work to save Scotland's wildlife is made possible thanks to the generosity of our members and supporters.
Join today from just £3 a month to help protect the species you love.
---
Preface
As July begins my summer internship at Falls of Clyde is coming to an end and it's been the perfect way to start my summer after leaving university. It has …