How wind power can regenerate rural communities
In this guest blog Iain Muir, Chair of the Coigach Community Development Company, explains how investing in renewable energy is helping to revive the small community that lives close to Ben Mor Coigach, the Trust's largest wildlife reserve.
Recent figures published by Scottish Renewables yet again show Scotland to be the UK's green energy powerhouse, producing enough to power all of Scotland's homes twice over. The reality of renewable energy is coming home to small remote communities and it is bringing many benefits in its wake.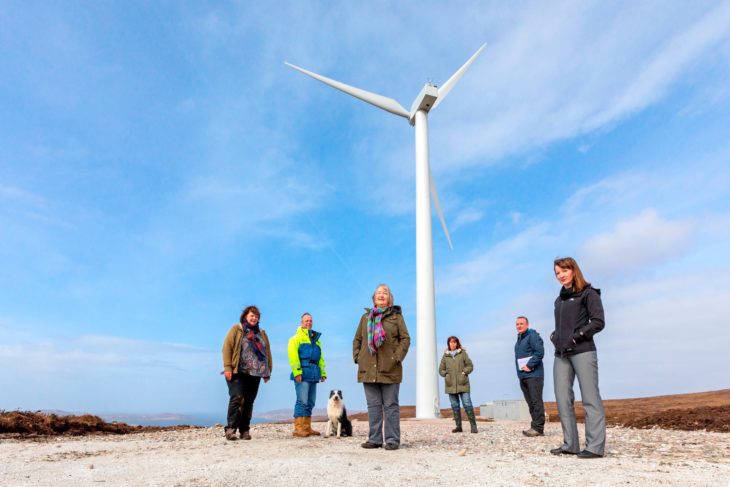 In our austerity-battered, end of the line community of Achiltibuie in the far north west Highlands, a number of us saw the generation of renewable energy as a potential source of income to fund our drive for sustainability when it became clear that the public purse couldn't, or wouldn't, provide for our modest infrastructure aspirations and development projects.
After negotiating consents and grid upgrades our wind turbine which stands on Ben Mor Coigach Wildlife Reserve has been turning windy days into pay days since March 2017. Our development trust, Coigach Community Development Company, has just received its first substantial donation to put towards active projects in the community – more affordable housing, workshop space for new businesses, harbour improvements for our local fishing fleet, cultural heritage projects and personal training, to name but a few.
Together with the output of a local hydro scheme started by the community in partnership with the Scottish Wildlife Trust, we now find ourselves a small community of about 270 producing a megawatt of renewable power, and just like Scotland, we only need a fraction of the power we produce. A positive energy community in a positive energy country.
With no grants to buy the turbine available, and being too sparsely populated for the community to raise the capital required by crowd funding before building, we took on a high interest construction loan through peer-to-peer lending. Now that the turbine is turning and earning, we are refinancing to raise £1.75m through an investment opportunity through Triodos Bank crowdfunding.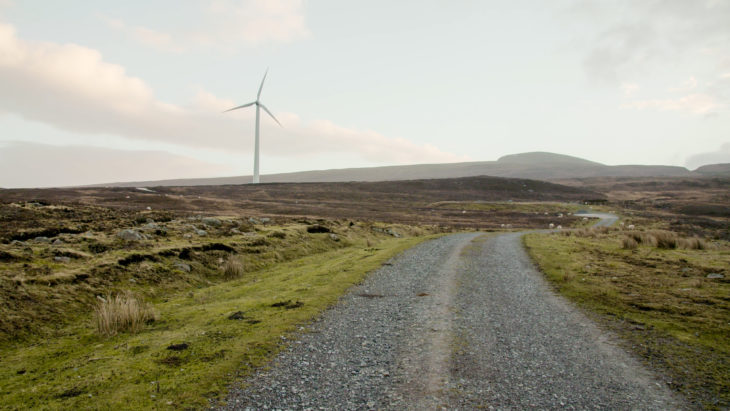 This means we're going to be able to put more of the income from the project directly into the community. We're hoping that people across the nation will believe in what we're doing and invest with us to help our community thrive. For us, our positive energy is more than a function of megawatts, it's the energy that drives change and ambition borne out of the experience and confidence we have gained from turning a community dream into reality.
Though it may contribute only a small part to the national green energy drive, what our community has been able to localise from enlightened central policy is set to bring profound benefit to a community beloved by summer visitors but increasingly a struggle to live in year-round. With the right government support this can be a model for other rural communities to find a way forward by using green technology to develop sustainable economies.
Help protect Scotland's wildlife
Our work to save Scotland's wildlife is made possible thanks to the generosity of our members and supporters.
Join today from just £3 a month to help protect the species you love.
---
Preface
In this guest blog Iain Muir, Chair of the Coigach Community Development Company, explains how investing in renewable energy is helping to revive the small community that lives close to …