Come and visit our Wildlife Garden
Over the last few days we have seen our first Chiffchaff, Buff-tailed Bumblebee and first Butterfly of the year. The flowering Wood Anemone and Lesser Celandine is starting to form nice carpets of colour across the reserve and yesterday I noticed the first flowers of Marsh Marigold appear next to the boardwalk. It's really nice to see all of these signs of spring appearing now after some pretty cold weather not so long ago.
This week Laura and I have been working on some interpretation signs for the wildlife garden and tree nursery and on Friday we spent the afternoon putting these out. The signs point out some of the features of the garden and also explain how these features benefit wildlife. We would like to thank our previous intern Carina for designing these.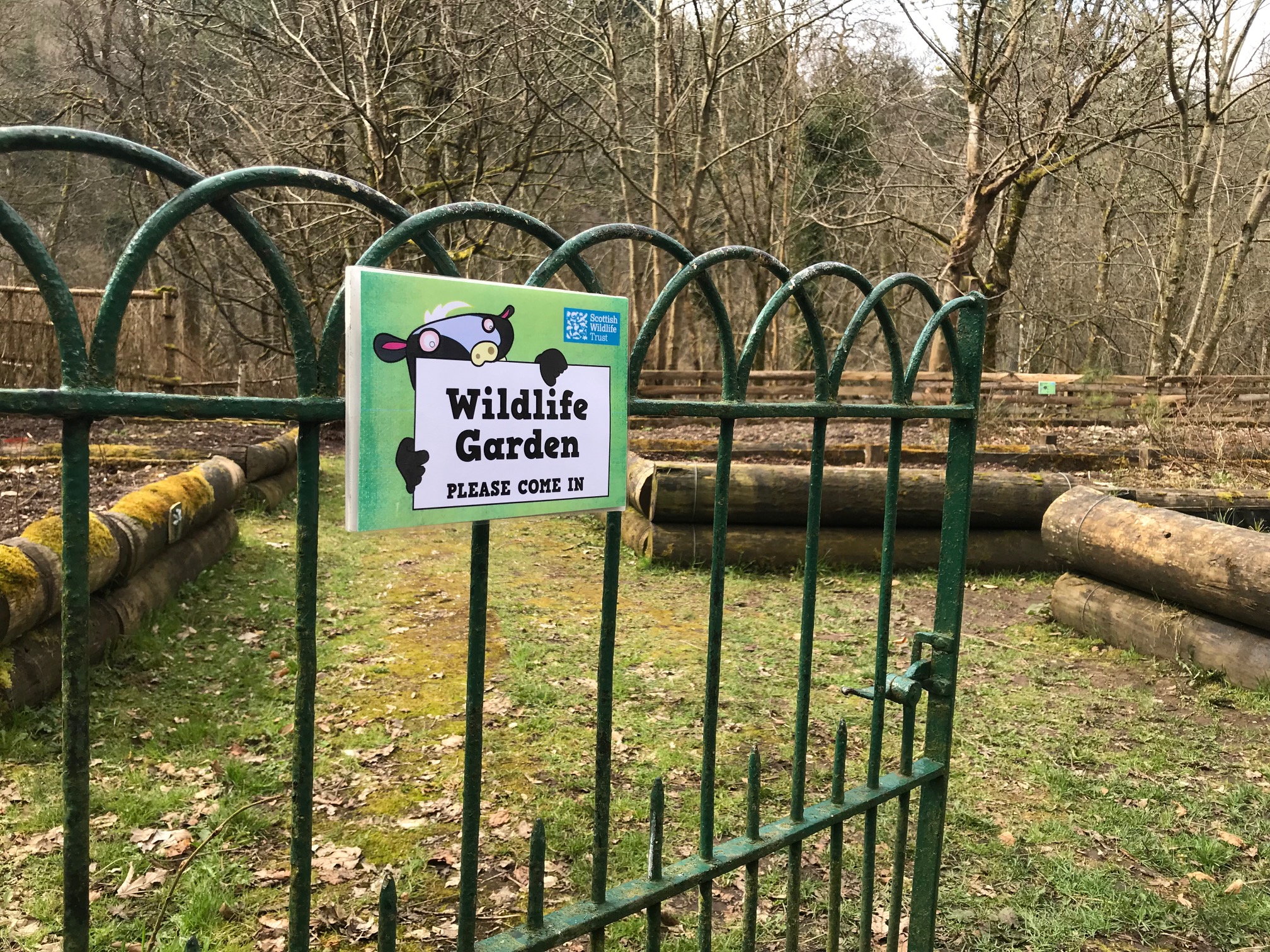 If gardens are managed in a way that is beneficial to wildlife it doesn't take long to see the rewards. This can be anything from planting some wild flowers to attract bees, butterflies and other pollinating insects, building a habitat pile out of logs and branches to attract beetles and bugs or even constructing a small pond to attract frogs and newts. It doesn't matter if you have a small space there are always things you can do to improve it for wildlife. Even if you live in a big town or city, it is likely that you are surrounded by all sorts of interesting creatures and gardens can provide a vital habitat for wildlife to flourish. Gardens can act as wildlife corridors in urban environments and wildlife will move through gardens or even call it home for part of their life if it has good connectivity to other habitats and green space.
Come and take a look around our wildlife garden and see some of the things you can do to help. The wildlife garden is situated just after the boardwalk close to the large badger painting.
Darran Dixon, Falls of Clyde Assistant Ranger
Help support our vital work and join us today!
Help protect Scotland's wildlife
Our work to save Scotland's wildlife is made possible thanks to the generosity of our members and supporters.
Join today from just £3 a month to help protect the species you love.
---
Preface
Over the last few days we have seen our first Chiffchaff, Buff-tailed Bumblebee and first Butterfly of the year. The flowering Wood Anemone and Lesser Celandine is starting to form …