The Loch of the Lowes osprey webcam
Several members of the public have shown concern over the last few days as to the status of our nest webcam. So, to keep you all in the loop we are going to explain a few things about our site.
1. Timing
As many of you will be aware our ospreys tend to leave Loch of the Lowes at the end of August. However, this is not the time that we choose to fix any technical issues with the cameras simply because we still have the winter to go through and this throws up some additional issues for the equipment.
2. Weather
Loch of the Lowes is a beautiful site and we are blessed with one of the most beautiful landscapes in highland Perthshire. However, works are subject to the weather and if it's blowing a gale, snowing or the loch has frozen then work cannot be carried out at the tree. We have also had some very cold temperatures this winter, the coldest being -12oC during the day.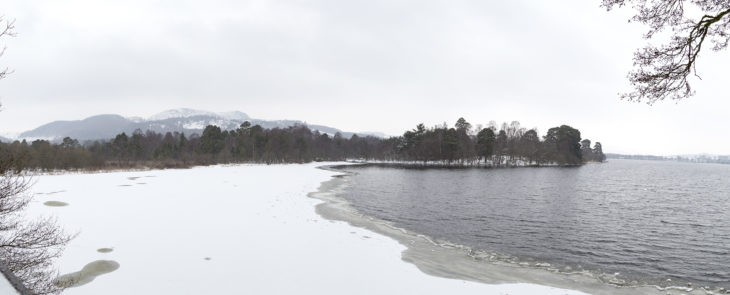 3. Terrain
Our tree is a canoe ride away and is therefore not easily accessible. This winter the loch was either partially or completely frozen for 3 months. We also have frequent power cuts in the area and even if it only goes off for a second it can reset our cameras.
4. Equipment
The cabling for the camera must travel a long way and this can occasionally cause issues for the camera. The cameras are up in the tree exposed to the elements all year round.
5. Personnel
We have several sites that have cameras to maintain so the resources are not solely used for Loch of the Lowes. The nest tree is around 100ft high and requires a qualified tree climber to ascend and assist in any technical works that need to be done. The maintenance isn't a one person job and usually needs a few skilled people, so coordinating schedules can take time.
6. The law
Please be assured that we are aware of the technical details of the law regarding the protection of the Osprey. The camera is principally used to observe and protect the nest from any human disturbance.
Please be assured that silence from us does not equate to nothing being done. It's simply that sometimes there is nothing new to say. We hope that this information helps you to have a greater understanding of what Scottish Wildlife Trust do to maintain the cameras and the challenges involved. Unfortunately, the cameras may always have issues but please be assured that we will always be working hard in the background to make sure the cameras are working for the protection of the Ospreys which is paramount to anything else!
After our visit from the engineers today we are confident that we will have sound in the next few days and the camera is currently working.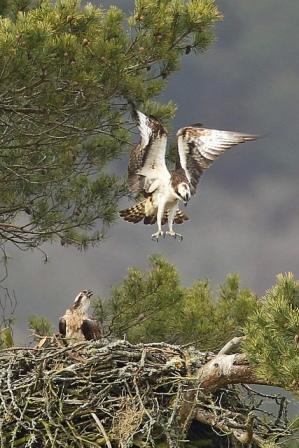 Thank you for your patience,
Emma Castle-Smith
Visitor Centre Assistant Manager
Preface
Several members of the public have shown concern over the last few days as to the status of our nest webcam. So, to keep you all in the loop we …