Going Green, Coffee Beans and New Routines – Resolutions for 2018
Happy New Year to everyone! I know many of us are making New Year's resolutions so we thought it would be a good idea to give you a few suggestions on how to be more environmentally friendly in 2018.
Cut down on plastic
As highlighted by Blue Planet 2 the increasing amount of plastic produced globally is having a detrimental effect on the environment. Plastics release harmful chemicals and are non-biodegradable. They are particularly dangerous when they make their way into the ocean, where they can become entangled with and ingested by a wide variety of seabirds and marine life.
In 2018 you could promise to take reusable bags to the shops – an easy one to do once you get in the habit. In 2012 750 million plastic bags were used in Scotland alongside a staggering 8 billion in England. These bags also take around 1,000 years to biodegrade so it's really important that we do what we can now to limit future damage.
Thankfully since 2014 when the bag levy became law in Scotland single usage bags have dropped by an amazing 80%. Carrying a jute or reusable bag with you when you go shopping is easy to do when you get into the habit, and will also save you 5p per bag!
Remember that plastic packaging from items bought in shops is also a big issue. Be aware of the amount of packaging on your items and let it influence your purchase. The less you buy in, the less you have to deal with.
Recently Ullapool has scrapped using plastic straws in any of the cafes and bars thanks to the #NaeStrawatAw campaign led by primary school children . In 2018 make sure you don't buy any plastic straws and request paper ones where possible. Have a look at our recent blog post for more information.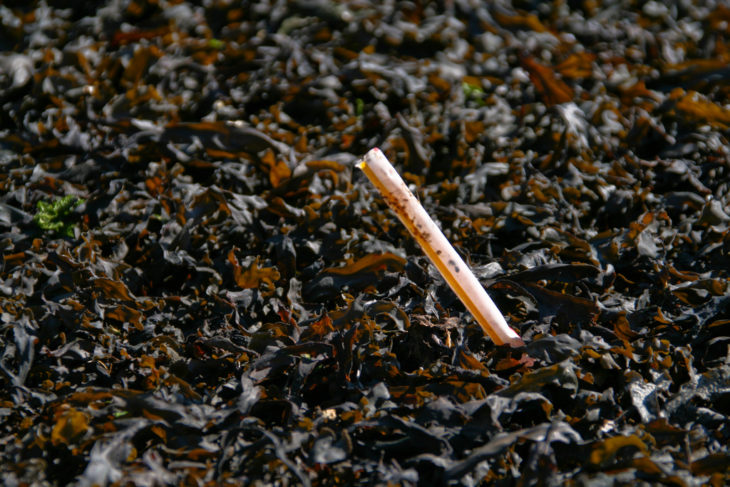 Buying (and carrying) a reusable mug to use in coffee shops is a great way to cut down on non-recyclable plastic.
This will save you money in the long run, even more if a proposed 'latte levy' is introduced, which may add a 25p cost on top of your regular coffee.
Some chains already offer a welcome discount if you bring your own cup. If your local coffee shop doesn't ask them to consider giving you one!
Help wildlife in your garden
If you are passionate about wildlife then why not make one of your New Year's resolutions to help them! There is a lot you can do at home to help wildlife and it's a great way to learn about them and practice your identification skills.
This time of year can be particularly challenging for birds to get enough food so you could set up a feeder or bird table to help them out. Providing a source of clean water for those cold days when other water sources are frozen is also important so be sure to put some out.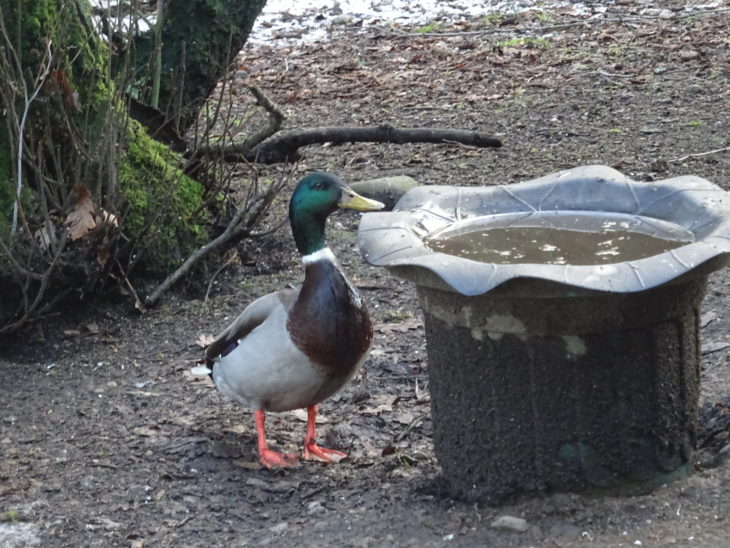 If you have some space in the garden you could purchase some wildflower seeds and leave a patch of grass to grow a little wild. This will attract various invertebrates and larger animals. By the time spring rolls around, your garden will likely be a hot spot for pollinators like bees and butterflies!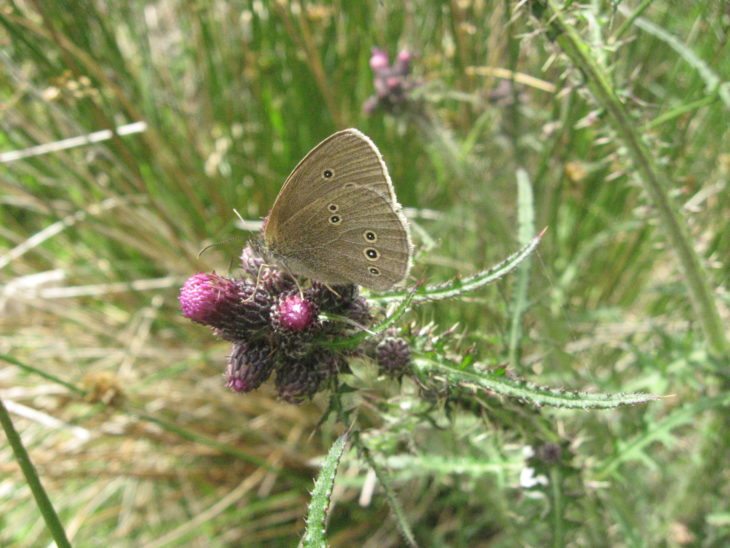 You could place a pile of dead wood in your garden which makes for an excellent home for loads of animals, fungi and lichen.
This can act as another food source for predators and a safe haven for smaller mammals and amphibians. It's a great opportunity to get creative and design your garden with wildlife in mind.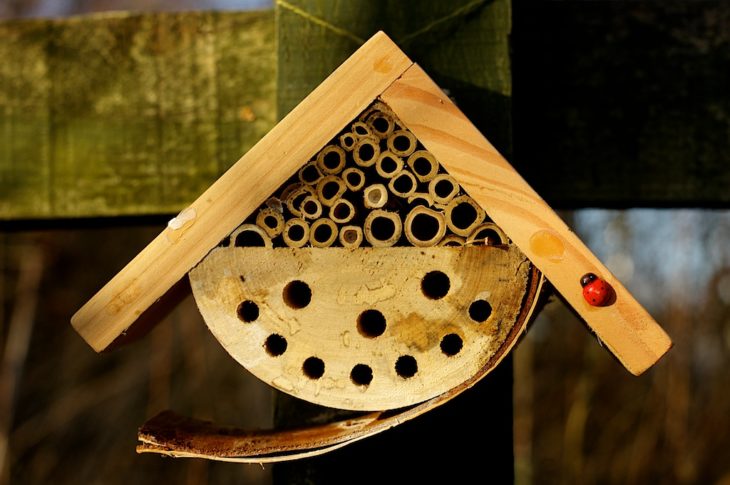 Building your own compost pile is a great way to save money. Add your veg peelings, fruit, grass cuttings and tea bags in to the bin and let your waste work for you. After a little while you should have your very own nutrient rich soil to use.
Hopefully, I have managed to give you some ideas for New Year's resolutions and a few tips about how you can lead a more environmentally friendly life in 2018.
Christy Judge
Visitor Centre Assistant
Help protect Scotland's wildlife
Our work to save Scotland's wildlife is made possible thanks to the generosity of our members and supporters.
Join today from just £3 a month to help protect the species you love.
---
Preface
Happy New Year to everyone! I know many of us are making New Year's resolutions so we thought it would be a good idea to give you a few suggestions …