Slovakian Adventure Day 1: Stakcin & Poloniny National Park
Acting Visitor Centre Manager Jonathan is currently on a week long nature exchange visit to Slovakia, organised by Arch Network with funding from Erasmus+ (a European Union programme). Over the next 6 days Jonathan will be giving a flavour of the places visited and the wildlife encountered.
After a long journey yesterday from Krakow airport to the east Slovakian village of Stakcin (our base for the first two nights) we were all eager to get out and about this morning and see what Slovakia has to offer in terms of wildlife and natural landscapes. If the first day is anything to go by then we are in for a treat!
Stepping out of the hotel before breakfast at around 7am I was amazed by the shear variety and volume of birdsong! There were many familiar songs and calls but also a number I didn't recognise. Fortunately I'd come prepared with my binoculars so could attempt to locate the sources of the unfamiliar sounds and attempt to identify them by sight.
Two of the most common birds which would be considered rarities in Scotland were Black Redstart and Serin. The Serins were all lined up along the telegraph wires opposite the hotel – brilliant yellow budgie-like birds (the males anyway) with a jangly keys call not dissimilar to that of the Corn Bunting. Black Redstarts are a Robin-sized bird with it greyish-black head and body, rusty red tail and bold white wing patches. Their behaviour is not unlike that of a Robin either – always alert, flitting about with a very upright posture.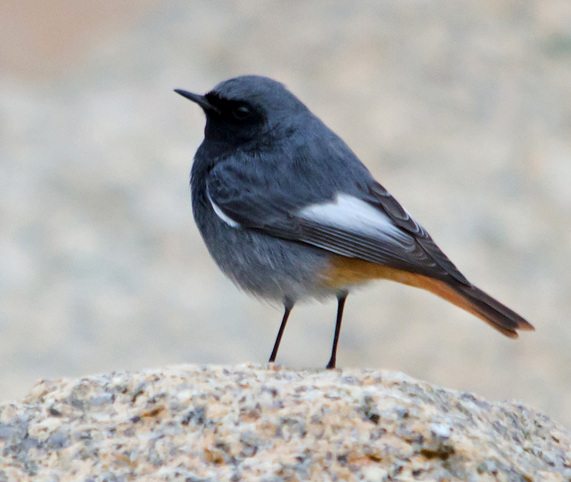 In a small wooded park just around the corner from the hotel I was quickly able to add to my bird list for the day, spotting Nuthatch, Fieldfare and a Spotted Woodpecker of some kind – there are five different species in Slovakia (Great, Middle and Lesser Spotted, White Backed and Syrian), all fairly similar in appearance so not an easy task to identify which!
After a hearty breakfast back at the hotel we began the day proper, heading off to our first destination – Poloniny National Park. As well as being a national park Poloniny is a designated UNESCO World Heritage Site for its ancient beech forests, which has remained largely undisturbed by human activity for centuries.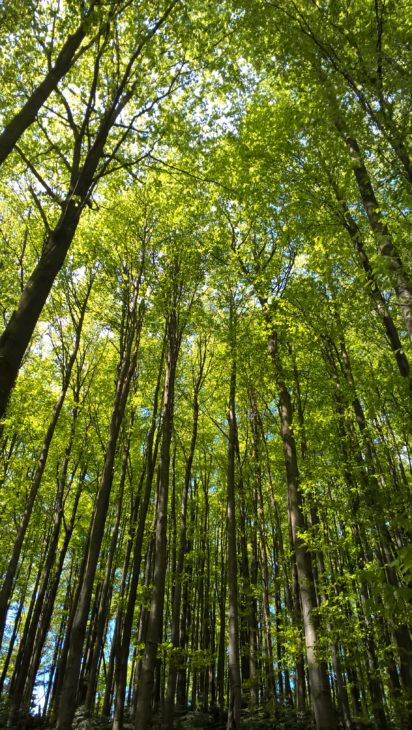 Consequently it contains an incredible diversity of wildlife, with nearly 6,000 invertebrate species (including over 400 species of spiders!), 320 vertebrate species and countless plants and fungi.
The vertebrate fauna includes brown bears, wolves, lynx, wildcat, elk and a small herd of reintroduced bison. Unsurprisingly perhaps we didn't see any of these but we did find an elk's footprint at one point!
Led by our guide and host Miro and his son Michal we followed the only trail up through the forest to "Riaba skala" (Grouse Cliff) – so named because the profile of this impressive shear cliff face, which drops from some 1,167m above sea level, is said to resemble a grouse's breast.
Along the way we saw some weird and wonderful creatures on the forest floor, including a large bright blue slug, a yellow-bellied toad and a fire salamander.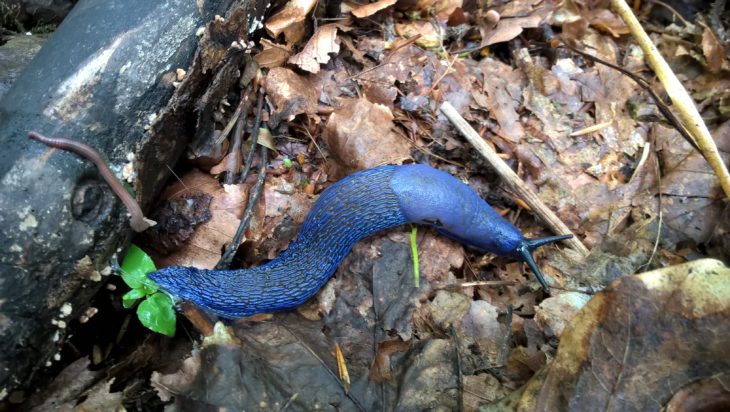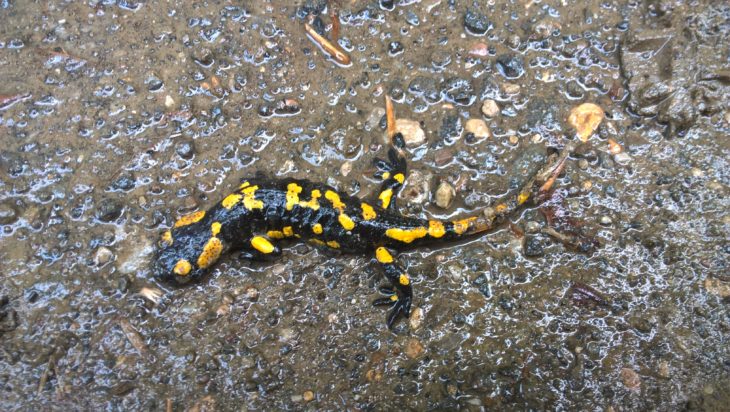 There was a huge variety of plants on the forest floor, including Herb Paris (Paris quadrifolia) and Wood Sorrel (Oxalis acetosella). The fungi to be found fruiting on the abundant dead and living wood were no less impressive, with some extremely large hoof fungi on show.
Opportunities for bird watching were limited by the near continuous canopy cover, however we were treated to the sight of a soaring Honey Buzzard at the clifftop view point and a glimpse of a male Collared Flycatcher on the walk back down.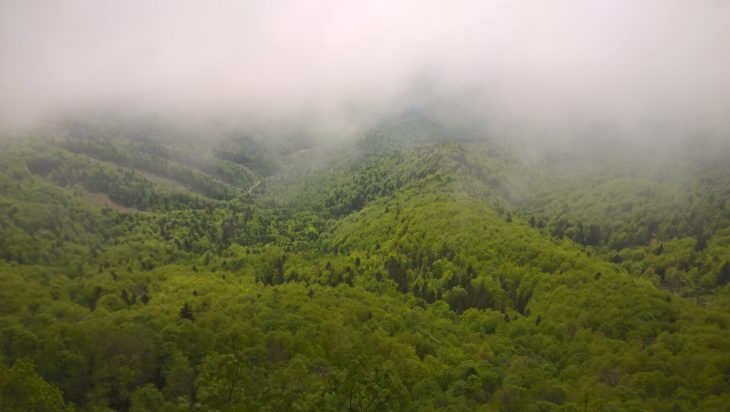 This evening after dinner back at the hotel in Stakcin we went for another walk across farmland outside of the village and spotted a Turtle Dove (a very rare sight in the UK these days) in a patch of scrub woodland, a huge Eagle Owl stalking the woodland edge and heard a River Warbler calling from down in a patch of wet grassland (their call is akin to that of the slightly more familiar Grasshopper Warbler).
Tomorrow we journey west into the Tatra Mountains – I can't wait to find out what they hold in store for us!
Jonathan
Help protect Scotland's wildlife
Our work to save Scotland's wildlife is made possible thanks to the generosity of our members and supporters.
Join today from just £3 a month to help protect the species you love.
---
Preface
Acting Visitor Centre Manager Jonathan is currently on a week long nature exchange visit to Slovakia, organised by Arch Network with funding from Erasmus+ (a European Union programme). Over the …