How do birds survive winter storms?
With all this harsh weather we've been having, it is hard not to worry about our feathered friends. So how do they survive our winter storms? Firstly, we need to think about location; birds can shelter in a number of places from huddling in a thick hedge, taking refuge on the lee side of a tree or hiding in the nooks and crannies of old veterans (another reason why standing deadwood is so important).  As long as they stay put – they will be perfectly protected from the wind.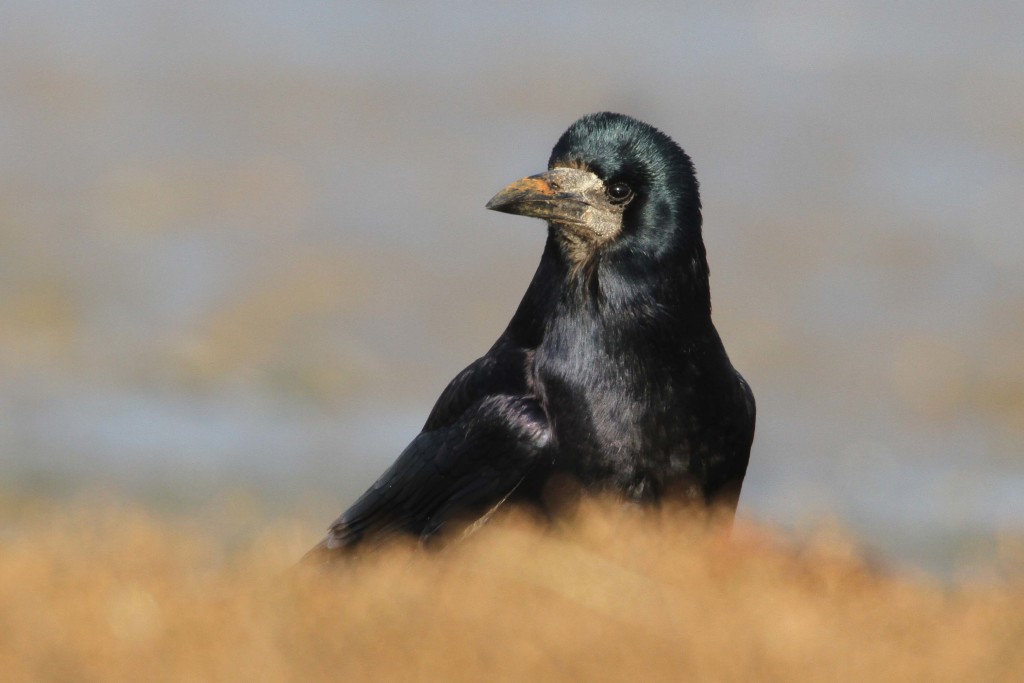 Birds may be able to readily find shelter from winter storms however it can still be bitterly cold. Feathers are a great adaptation for keeping warm; they are incredibly successful at trapping air, providing very effective insulation. The fluffier there feathers are the better they are at keeping warm. It is interesting to note that although the temperature can be very cold a several feet above the ground, it can be a few degrees warmer just a few inches above the ground. This morning I saw a group a rooks (also known as a 'building of rooks') in a field, perfectly at ease in the blustery gales, some were even enjoying a bath in a nearby pool of water. Staying at ground level will afford them shelter from the wind and the biting cold temperatures.
I suppose the most important thing for birds to do, and us for that matter, is to be prepared! For birds that means increasing their foraging activities. Studies have shown that some birds can detect subtle changes in air pressure, which indicates an approaching storm. They will try to get as much food as possible to increase their fat reserves during this time. This will give them a better chance of survival while they wait for the storm to pass.
Laura Preston – Scottish Wildlife Trust, Falls of Clyde Ranger
Help support our vital work and join us today!
Help protect Scotland's wildlife
Our work to save Scotland's wildlife is made possible thanks to the generosity of our members and supporters.
Join today from just £3 a month to help protect the species you love.
---
Preface
With all this harsh weather we've been having, it is hard not to worry about our feathered friends. So how do they survive our winter storms? Firstly, we need to …