Highland ponies at Montrose Basin
As you may know, Montrose Basin Nature Reserve has welcomed two new inhabitants over the past month. A pair of beautiful Highland Ponies now call the Saltpans home as per a brand new grazing regime.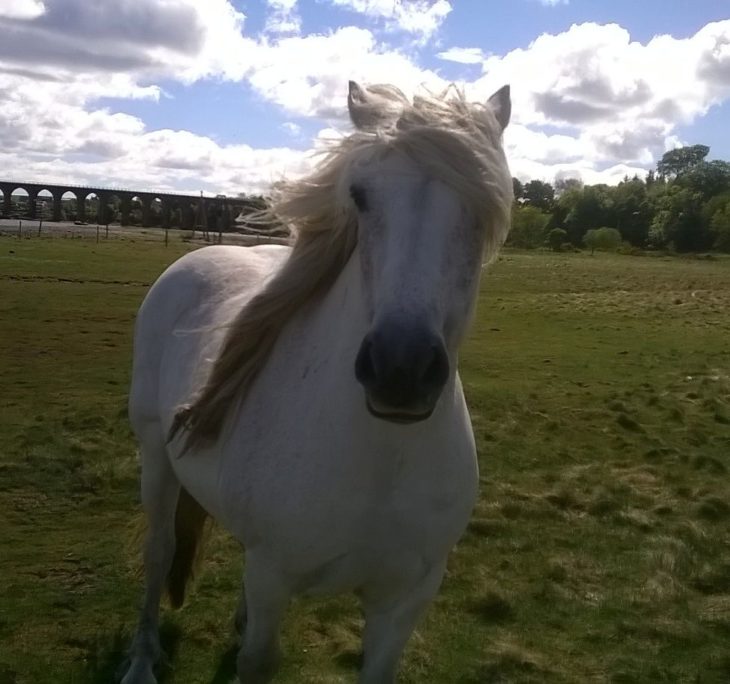 This is Inga. Inga is 17 years old, and can be identified by the luscious locks on her mane which matches her wild at heart demeanor.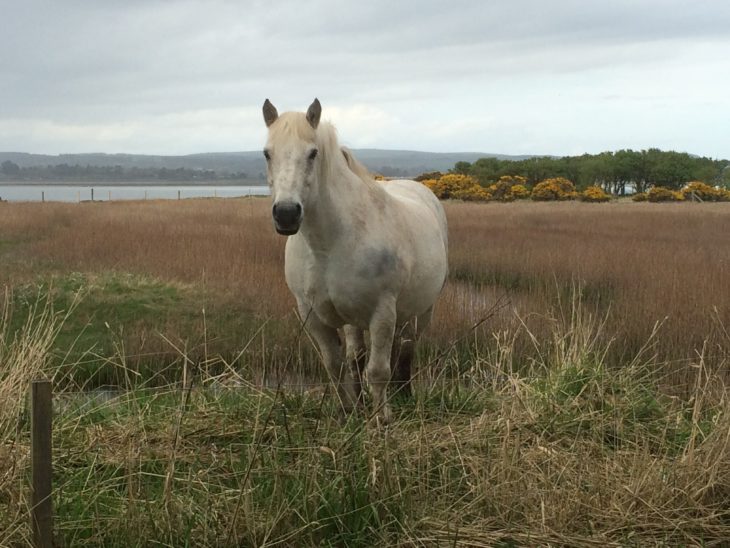 This is Blossom. Blossom is slightly older at 20 years, and has shorter mane hair as she is more open to being groomed.
Apart from being wonderful to watch from our Visitor Centre window, these Highland Ponies provide a much greater service to our reserve. Known to be selective grazers, ponies create areas of shorter vegetation alongside taller, undisturbed vegetation.
This mosaic habitat management, benefits a range of species including invertebrates, small mammals and birds. Also, they have a tendency to favour grazing upon long grass rather than flowering plants, meaning that the flowering plants gain a competitive advantage, thus providing much needed nectar for our pollinators.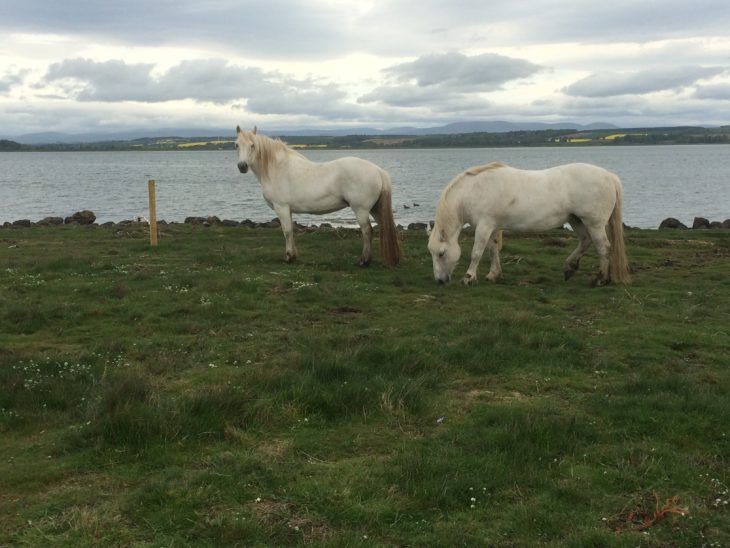 Highland Ponies are not often used in conservation grazing, but the breed has real merit and a positive impact can already been seen on the Salt pans at Montrose Basin. As a rare native breed, a role in conservation grazing can only help to secure the future of this placid and gentle pony.
David Murray – Montrose Basin Visitor Centre Assistant
Help protect Scotland's wildlife
Our work to save Scotland's wildlife is made possible thanks to the generosity of our members and supporters.
Join today from just £3 a month to help protect the species you love.
---
Preface
As you may know, Montrose Basin Nature Reserve has welcomed two new inhabitants over the past month. A pair of beautiful Highland Ponies now call the Saltpans home as per …