Why are we seeing dead hedgehogs on the roadside?
Mating season may be over for our peregrines but it is just beginning for our prickly friends. Sadly this means we are more likely to see hedgehogs dead on the roadside as the mating season gets underway. Male hedgehogs are on the lookout for potential mates and this often means crossing roads in search of them. Surprisingly, deaths from road traffic accidents are not thought to be a major factor in the decline of hedgehogs, they are probably a good sign of a healthy local population.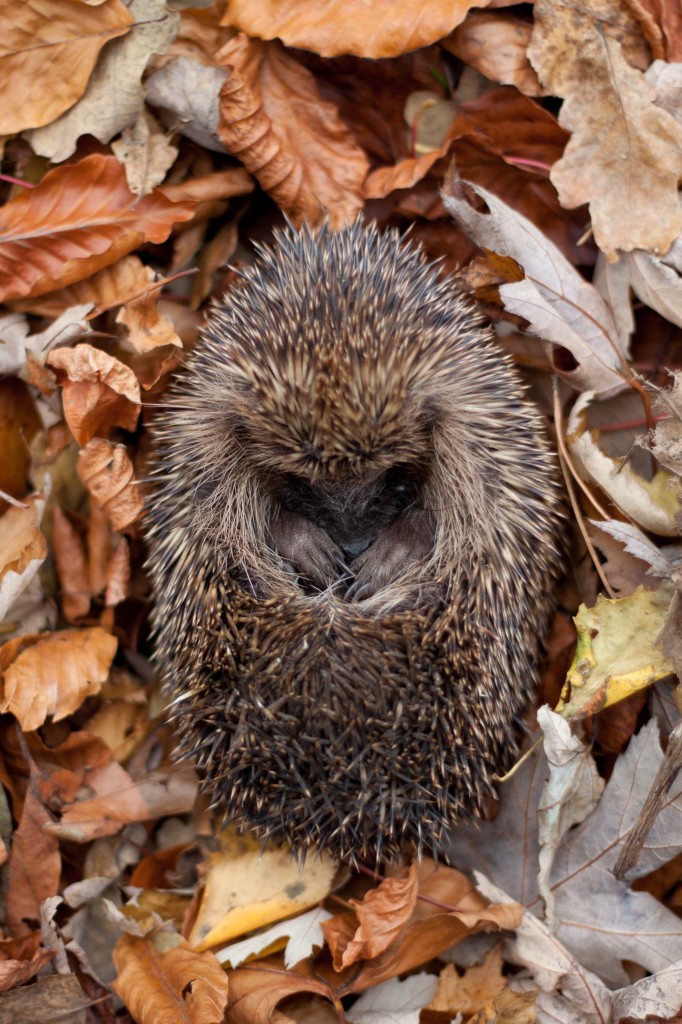 One thing you can do to help them is to put in a small 5" square gap in your fence to allow them access to your garden, in turn they will eat all your slugs! The hole doesn't have to be really obvious; it could be at the back of your shed tucked out of the way. If you can get your neighbours to do the same with their fences, you can help create a wildlife corridor enabling them to move about easily to find food and suitable habitat to live in.
Something I found really interesting is the mating behavior of our humble British hedgehog. Males attempt to woo females in lengthy encounters that involve much circling and rhythmic snorting and puffing. The commotion can attract rival males to the scene and courtship can thus be interrupted as interlopers are confronted and rival males square up to one another; head-butting and chases are not uncommon. The greatest period of activity occurs in May and June and is known as, 'the rut'. I actually found a photo online of a circular shaped depression in someone's lawn – an obvious indicator of a hedgehog rut! If you find a similar thing in your garden then it's a good sign that you have breeding hedgehogs nearby.
Laura Preston – Scottish Wildlife Trust, Falls of Clyde Ranger
Help support our vital work and join us today!
Help protect Scotland's wildlife
Our work to save Scotland's wildlife is made possible thanks to the generosity of our members and supporters.
Join today from just £3 a month to help protect the species you love.
---
Preface
Mating season may be over for our peregrines but it is just beginning for our prickly friends. Sadly this means we are more likely to see hedgehogs dead on the …